Instagram Is Removing Likes, and Influencers Are Not Happy About It
Instagram is removing likes and video views on test accounts around the world, and social media influencers are not happy about the proposed change.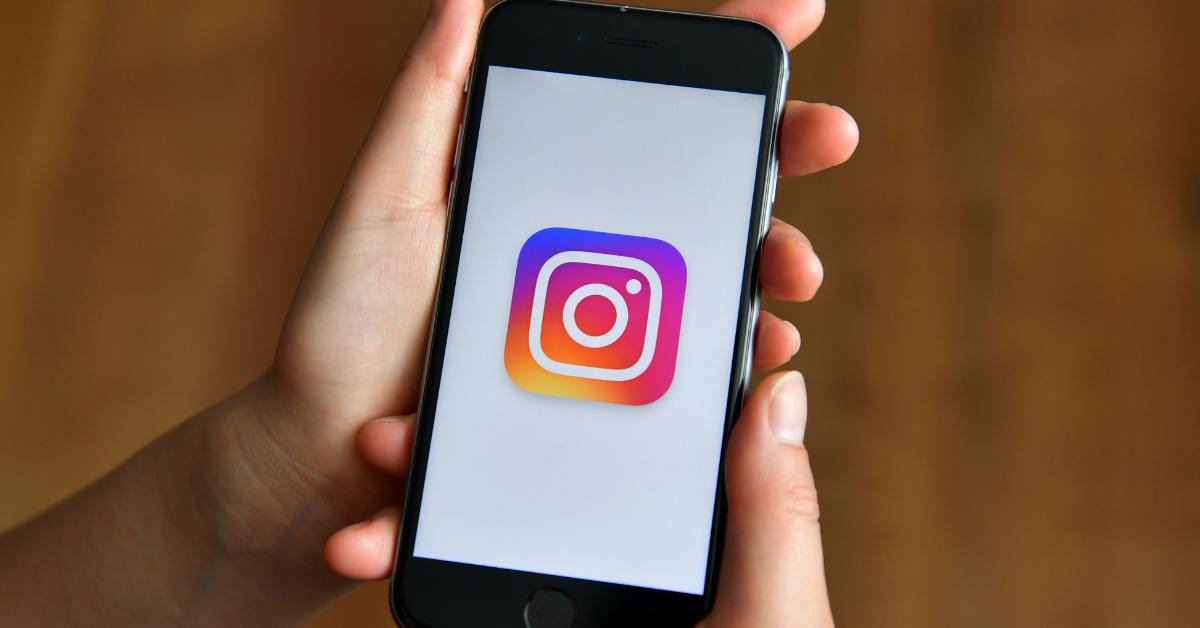 Instagram is removing likes and hiding video views for some people in different countries around the world. It's part of a test to find out if hiding these popularity metrics will actually give users a better social media experience. For most people, this change wouldn't be a big deal, but for influencers, it's a big problem.
Article continues below advertisement
Why is Instagram removing likes and video views to begin with? 
According to Instagram, this test of removing likes and hiding video views is for our own good.
"We want your friends to focus on the photos and videos you share, not how many likes they get," Instagram tweeted Wednesday. "You can still see your own likes by tapping on the list of people who've liked it, but your friends will not be able to see how many likes your post has received."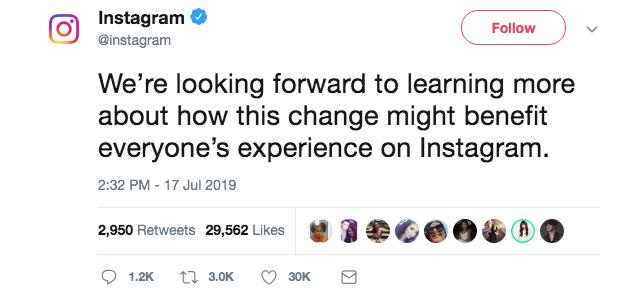 Article continues below advertisement
Why are Instagram influencers freaking out about this change?
Because while the number of followers you have is important, engagement is what you can monetize. Instagram users who are part of this like-hiding test will still be able to see how many likes they have on their own posts, but the people they're trying to reach won't be able to gauge their influence.
Jem Wolfie, an Australian food and fitness influencer, got a heads up from the Gram that she would be subject to this test. "It's something they do for the larger accounts," she told Hack. "They said they're doing it to take the competition out of posting - I'm not in competition with anyone on Instagram, I'm here to run a business."
Article continues below advertisement
How could removing likes from Instagram hurt business owners?
Counting the likes on your sunset picture might be silly, but for business owners and people selling services, those likes show potential customers they're established. Katie Eve, a professional makeup artist, explained on Twitter that "[f]rom a business perspective, likes are super important to tell if someone is legit and worth working with, in regards to their likes-following ratio."
Article continues below advertisement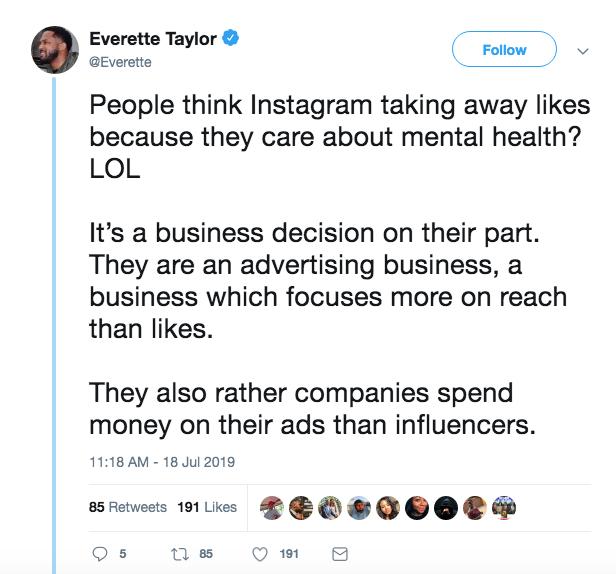 What does this mean for future influencers?
It could make getting into the influencing game a bit trickier. Jamey-Lee Franz, an Australian influencer, told Hack that removing likes from Instagram will benefit accounts that are already established, but it'll make things harder for up-and-comers.
Article continues below advertisement
"It's going to be really hard for anyone who's starting their account from zero or from a small following," he said. "For brands, they're not going to be able to easily see that this person has this many likes and this much engagement."
If you're upset about Instagram removing likes, what can you do? 
Don't freak out. Right now, Instagram is only testing out removing likes and video views on user accounts in Australia, Brazil, Canada, Ireland, Italy, Japan and New Zealand. If this new policy does make its way to the United States, it might not be permanent. Instagram's policies are evolving (just like their algorithm!) so likes could be gone one day and back another.
In other words, don't throw out your flower crown just yet.