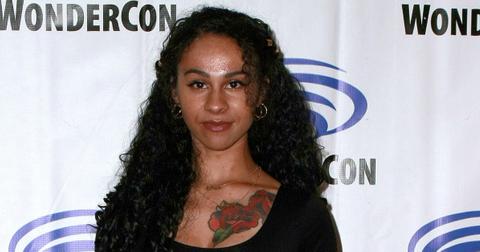 How 'Into the Dark' Star Jahkara Smith Turned YouTube Parody Fame Into a Legit Acting Career
By Rebecca Macatee
Season 2 of Into the Dark began streaming Sept. 6 on Hulu, and a new fan favorite star has already emerged: Jahkara Smith. You probably recognize the 23-year-old from AMC's NOS4A2, but if you want to see Jahkara's full range of talents, you should check out her hilarious YouTube channel.
Here's everything you need to know about Into the Dark star Jahkara Smith and her incredible rise to fame.
Before Jahkara Smith was an actress on Into the Dark, she was in the Air Force.
Jahkara joined the Air Force when she was 18 years old. As she explained to the New York Times in 2018, her decision was, in part, financially motivated.
"I had done pretty well in school, but I didn't have any money," she said. "I grew up broke, and I was like, if I go to school, I'm going to graduate and get a job and still be broke."
Joining the Air Force provided Jahkara with a steady paycheck and career path.