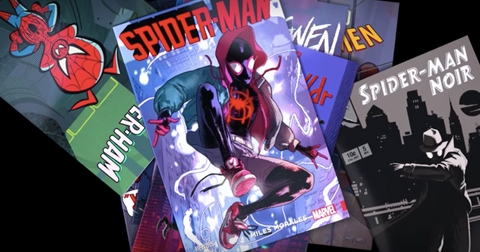 'Into the Spider-Verse' Is Getting a Sequel From Sony Pictures
By Jacqueline Gualtieri

Updated
And when it comes to Sony Pictures' hit animated film, Spider-Man: Into the Spider-Verse, there's quite a few universes left to unpack. The first film ended on a cliffhanger that left fans wondering when they'd see Miles Morales next. Sony Pictures has officially confirmed that Miles is coming back to the big screen. We're just going to have to wait a few years. Here's what we know so far about the upcoming Into the Spider-Verse sequel.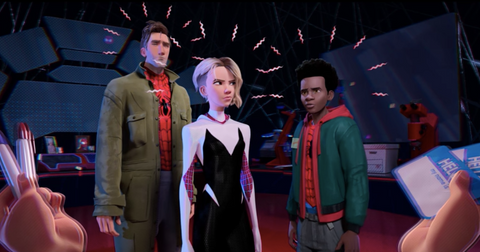 Sony Pictures confirmed via Twitter that we will see an Into the Spider-Verse sequel.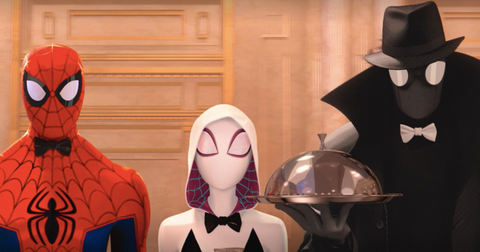 As of yet, no plot has been released for the film, but there have been some hints.
Into the Spider-Verse left off on a cliffhanger that saw that Gwen Stacy (Hailee Steinfeld) could once again travel between universes, when it appeared that the group of Spider-People had just closed that gate and sent everyone back to their own universes. The post-credits scene created even more confusion when another Spider-Man is shown to have created a "goober" that allows him to jump between universes. 
Spider-Man fans have recognized that the post-credits scene's Spider-Man is actually Spider-Man 2099 and he'll be playing a part in the sequel, with Oscar Isaac likely to reprise his role. 
But he's not the only Spider-Person joining the fray. We've Got This Covered claims that Iron Spider will be in the sequel, but not just any Iron Spider. The iconic Mary Jane Watson will be donning the suit, as she once did in The Amazing Spider-Man comics. Zoe Kravitz played MJ in the original film and will likely return to play the Iron Spider version of her as well. 
She won't be the only woman joining the fight, though. Spider-Woman Jessica Drew will be making her big screen debut in Into the Spider-Verse 2. Little is known yet about how Spider-Woman or Iron Spider will join the team, but it appeared in the post-credits scene that Spider-Man 2099 is rounding up all the Spider-People for some reason so he may be the one that is gathering the new superheroes for action. All we know for certain, though, is that 2022 can't come soon enough.