Woman Gets Dragged for Making Fun of "Broke" People Who Don't Buy $200 Perfumes
One woman's tweet making fun of people who not buying $200 bottles of perfume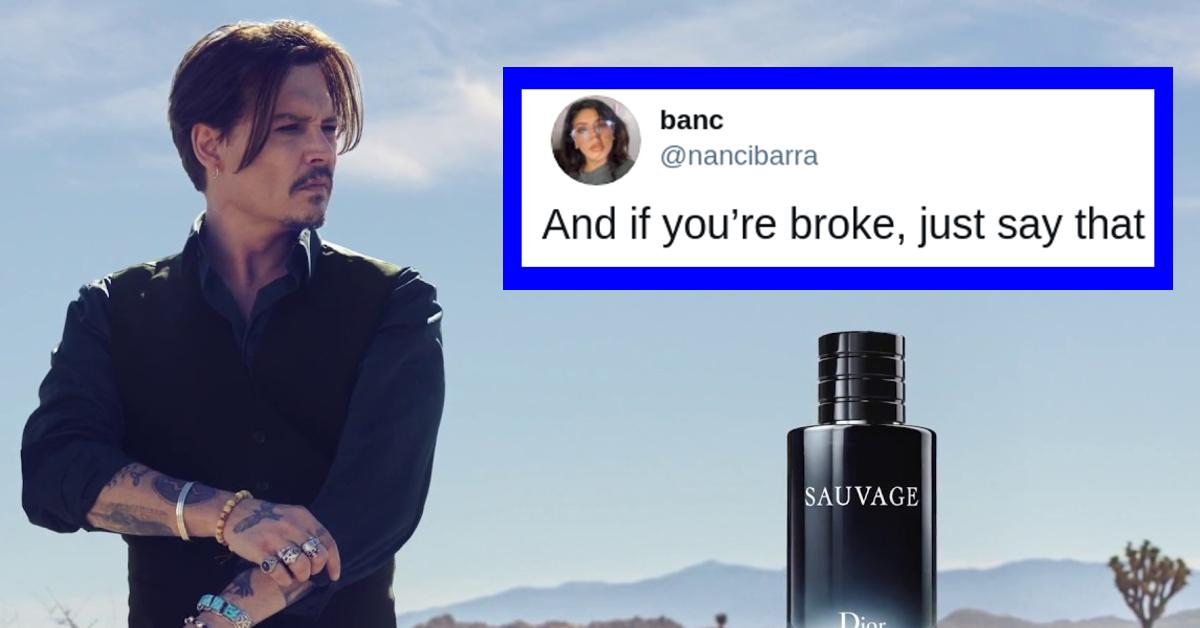 Different people have different priorities. Personally, I've never been into fashion and am the kind of dude who's got no problem getting most of their clothes from Costco. But if someone wants to obsess over their outfits and shop for deals on beautifully designed products from top labels, then more power to them if that makes them happy. But some people aren't so "live and let live" and believe that their predilection towards high-priced fragrance purchases affords them some type of superiority.
Article continues below advertisement
Twitter user @Nancibarra wrote, "Idk who needs to hear this but invest in that $200 perfume. There is no reason you should be in your 20s wearing bath and body works LOL."
It's not difficult to argue that paying for a product based on its ingredients and quality is ultimately "worth it." Ferragamo's got a lifetime warranty on its shoes (they can be re-heeled and the leather can be re-treated), RRL jeans can easily be worn for years and years and years, and the materials and craftsmanship in these products are usually top-notch.
But what about the economics of creating fragrances? While there are some perfumes and colognes that contain hints of oils, spices, and natural aromas that cost a pretty penny (orris absolute costs $50,000 per kilogram, and oud oil sells on average for $30,000/kg) but the majority of top-shelf designer brands don't include these scents in their fragrances.
Article continues below advertisement
Article continues below advertisement
Like Beats headphones, what you're primarily paying for is marketing and a team of people selling the idea of luxury to you to help satisfy the very human urge to be successful at whatever you do. According to Jean-Claude Ellena, the actual perfume itself, bottle and all, really only costs about 6% of whatever they're charging. So that $200 bottle of perfume is really only $12. But some industry experts put that cost as much lower.
Article continues below advertisement
Chandler Burr writes in his book The Perfect Scent: A Year in the Perfume Industry in Paris and New York writes that "only 3 percent or so of the price in the shop is the smell. The rest is packaging, advertising, and margins...the cheapness of the formula is the main reason why most 'fine' perfumes are total crap."
Alyssa Harad writes in her own book, Coming to my Senses: "often the actual cost of a perfume in a fifty-dollar bottle of commercial stuff is pennies."
Article continues below advertisement
Article continues below advertisement
Cost to production ratio aside, there were tons of people who thought it was "classist" of the young woman to "shame" people for liking a certain product over another, and for not wanting to spend hundreds of dollars on a product that derives its price tag from marketing.
Article continues below advertisement
Others pointed out that some of the more "luxury" fragrances are for "older" demographics, and that they wanted to smell like they were in their 20s.
Then there were folks who highlighted all of the other purchases they could make with $200.
Article continues below advertisement
Article continues below advertisement
Even self-affirmed fragrance fiends thought that Banc was out of pocket for "shaming" people who don't want to spend such significant amounts of money on fragrances and then calling them "broke" for not being able to afford it.
Article continues below advertisement
Article continues below advertisement