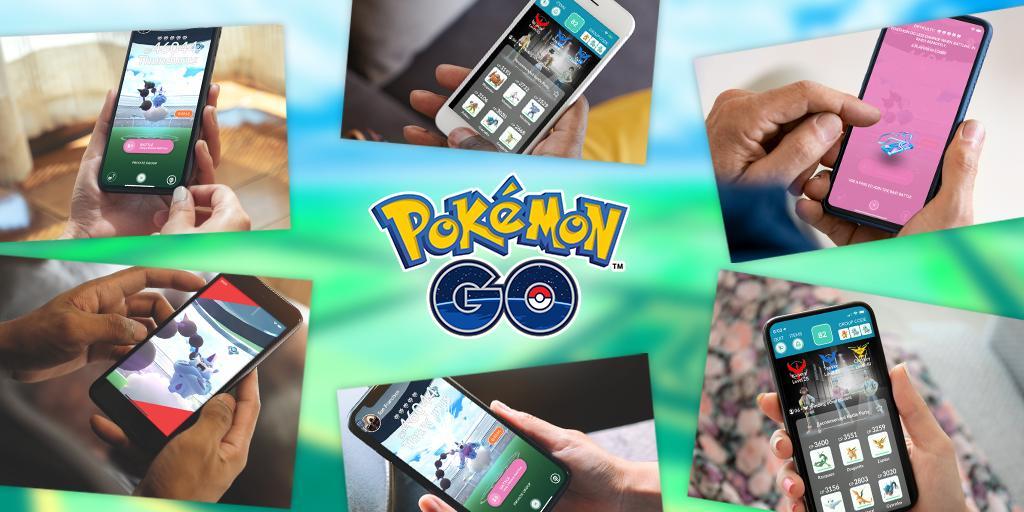 How to Invite Your Friends to Remote Raids in 'Pokémon GO'
Despite the current social distancing guidelines, Pokémon GO has adjusted its game so players can continue to battle and compete from the safety of their homes. Niantic has offered players the option to join raids remotely and even invite their faraway friends to join those raids with them, even if they're not in the same space.
Here's how to invite your friends to raids so you can battle together.
Article continues below advertisement
How to invite your friend to a raid in 'Pokemon GO.'
Before you invite your friends to a raid, you have to find one to join first. If you don't plan to physically go to any of the raids near you, you can look for ones nearby to join using a Remote Raid Pass. According to Niantic's help page, to find a raid near you, you can tap the "Nearby" button in the bottom-right corner of your map view. Select the tab that says "Raid," and select any of the nearby raids to join.
Article continues below advertisement
If you notice a raid happening at a gym on your map, you can also join it just by tapping the gym on your map. Just remember, joining a raid this way requires a Remote Raid Pass to enter, so make sure you have one on you before trying to join.
To invite your friends, select the green icon above your party box; this will bring up your friends list, including those who are online at the moment. All you have to do is select their name to send the invite. You'll be able to create a specific code for your raid lobby made up of three icons of Pokemon.
Your friend can then find the invite in their "Nearby" tab under "Raid." Once they accept the invite, they'll be added to your lobby, indicated by your specific three-icon code.
Article continues below advertisement
How to get Remote Raid Passes.
If you want to join a raid that your friend has invited you to, you'll need a Remote Raid Pass. There are a couple of ways to get these, though if you plan to participate in many raids from the comfort of your home, you may need to spend a little money to continue participating.
Remote Raid Passes can sometimes be found as rewards for challenges and other events. Keep an eye out for these events if you're looking to stockpile some for free.
Article continues below advertisement
Remote Raid Passes can also be purchased through the shop. For the price of 100 PokéCoins, you can purchase a Remote Raid Pass. This allows you access to any raids your friends invite you to without being at the raid in person.
However, you can only hold three Remote Raid Passes in your backpack at a time. If you attempt to purchase more, it will not go through.
What to do if you get kicked out of a raid.
The remote raid feature is still a new addition to Pokémon GO, so there are still some bugs to it Niantic is working out. Some players have found that if all six of the party Pokémon are knocked out, they'll be removed from the raid instantly.
This does not bar you from continuing to participate in the raid. Instead, equip yourself with a new team of Pokémon, so you'll be ready for battle again. Then, you should be able to re-accept the invite to the raid using the invite tab as before.