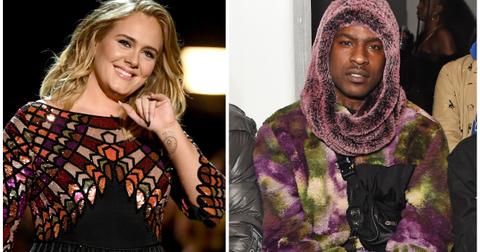 Adele and Skepta Are Reportedly Dating, So Fingers Crossed
By Lizzy Rosenberg

Updated
Correct me if I'm wrong, but all anyone really wants in this cruel, cruel world is peace, happiness, and — most importantly — for Adele to find love. And it looks like she finally has! Rumors have been flying about the Grammy Award-winning singer dating British rapper and longtime friend, Skepta.
Is Adele dating Skepta? 
A close source said that Adele and Skepta have been on several dates, according to The Sun. And even though it hasn't been confirmed as to whether or not they're exclusive, it looks like they are reportedly headed in that direction. 
The two both hail from the same stomping ground, a neighborhood in North London called Tottenham, and they have reportedly known each other for several years. However, they have only been in regular contact since Adele's split from her ex-hubby back in April. 
Check out Adele's tweet for Skepta, below — your heart will totally melt.
Adele finalized her divorce earlier this year.
Adele split from her hubby of seven years, Simon Konecki, earlier this year in April 2019, according to Daily Mail. The split was reportedly totally amicable, and the two agreed on joint physical and legal custody of their seven-year-old son, Angelo.
The couple had tied the knot last spring in May 2018, and apparently, they did not have a pre-nuptial agreement.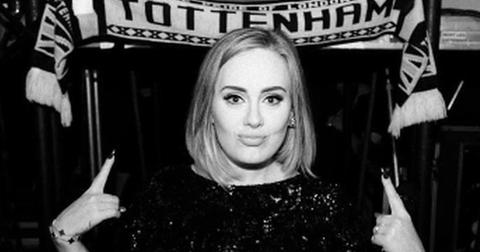 So it seems as though things are getting hot and heavy for Adele and Skepta, and TBH, I'm so unbelievably happy for both of them. 
The 31-year-old mom of one deserves nothing but the best, and to be completely honest, I'm really hoping that a few happy songs will come out of this budding new relationship. She could definitely use one (or an entire album) of those.