Now That the State of Maryland Has Reinstated Adnan Syed's Conviction, Is He Still Free?
It's only been five months since Adnan Syed's conviction was overturned by the state of Maryland but it is now reinstated. Is Adnan Syed still free?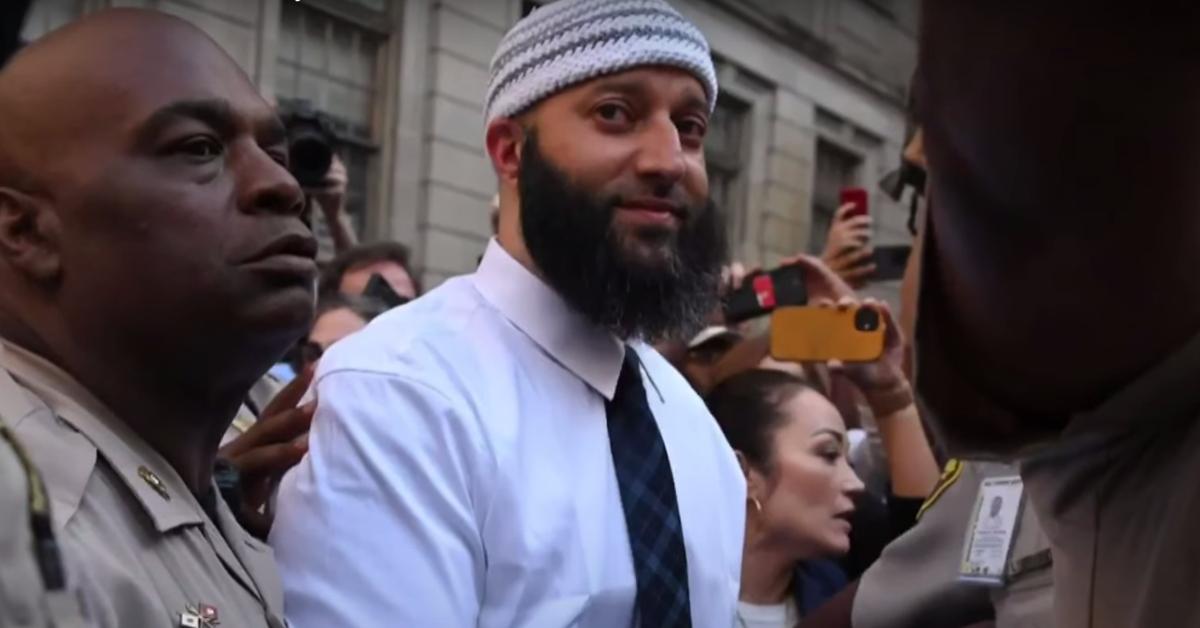 On Feb. 25, 2000, 19-year-old Adnan Syed was convicted of first-degree murder, kidnapping, robbery, and false imprisonment. He would go on to spend over 20 years in prison for the murder of his ex-girlfriend, 17-year-old Hae Min Lee. The Baltimore teen was found buried in a shallow grave in 1999 and it didn't take long for authorities to look at Syed. The state's case relied heavily on the testimony of Syed's friend Jay Wilds, whose story would change several times.
Article continues below advertisement
Despite the inconsistencies, Syed was convicted on DNA evidence found in Lee's car as well as cell phone information placing him at the burial site. What ultimately led to Syed's vacated conviction in October 2022 was further DNA testing done on Lee's body which was not available at the time as well as a discovery of two new suspects. However, the state of Maryland reinstated Syed's conviction in March 2023. Is Adnan Syed still free? Here's what we know.
Article continues below advertisement
Is Adnan Syed still free? Yes and he'll stay that way.
According to NBC News, on March 28 the Maryland appeals court reinstated Syed's conviction after the Lee family "filed an appeal, arguing that they were not properly notified of the efforts to release Syed last year." Essentially her family was not able to attend the hearing which decided Syed's conviction would be overturned.
Essentially the court will hear the evidence previously presented which led to Syed's conviction being vacated. This time the Lee family has ample opportunity to attend. In the meantime, Syed will not be sent back to prison. This is merely a "procedural issue," reported NBC News, and "the prosecutor has indicated that there is evidence pointing to other suspects and that the investigation is ongoing."
Article continues below advertisement
The Lee family is overjoyed by this update. "We are equally pleased that the Appellate Court is directing the lower court to conduct a transparent hearing where the evidence will be presented in open court and the court's decision will be based on evidence for the world to see," they said in a statement.
Article continues below advertisement
What went wrong in Syed's previous hearing?
On Sept. 12, 2022, Lee's brother Young was told by prosecutor Becky Feldman that the "state was filing a motion to vacate Syed's conviction," per NBC News. Young resides in California and had only a few days to make the necessary arrangements to fly out to Baltimore in order to attend the hearing. Since this was not possible, Young attended via Zoom.
Evidently the new hearing will end in reinstating Syed's conviction or upholding the overturned ruling. Again, this is all based on a technicality and everyone is confident Syed will not return to prison. The appellate court ruling also stated "the violation of Mr. Lee's rights can be remedied without violating Mr. Syed's constitutional right to be free from double jeopardy."
Article continues below advertisement
Syed's attorney Erica Suter said during the appellate hearing in February that "I think we would be in different circumstances if the state did not provide Mr. Lee a Zoom option. But we are in very different times now." Not only was Lee able to attend virtually but he was also able to make a statement, something not usually afforded to a victim's family at a vacatur hearing.
Suter told the New York Times she was going to appeal this decision to the Supreme Court of Maryland. "There is no basis for re-traumatizing Adnan by returning him to the status of a convicted felon," she said. "For the time being, Adnan remains a free man."