Is Andrea Mitchell Sick? She Battled Cancer in 2011
Is Andrea Mitchell sick? The MSNBC commentator is covering the election. Details on her past battle with breast cancer, and where her health stands today.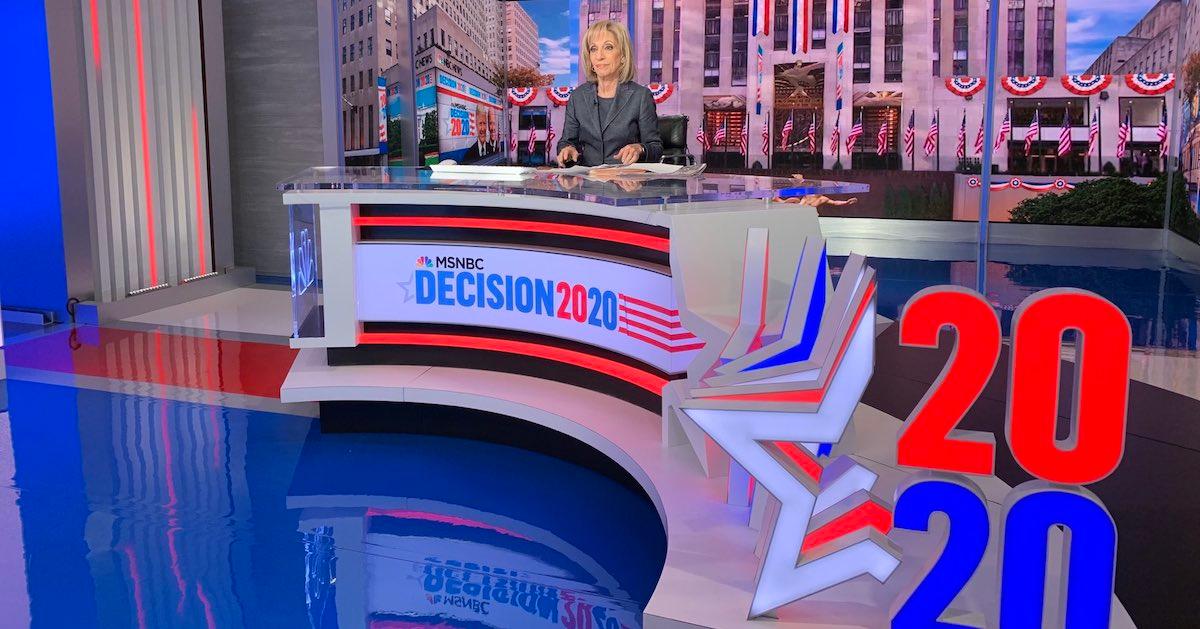 For years, journalist and anchor Andrea Mitchell has been a staple on network television. She's been a Senior Correspondent for Washington D.C. and the New Chief for Foreign Affairs for NBC, and she's also been hosting her own daytime MSNBC series, Andrea Mitchell Reports, since 2008.
Leading up to the 2020 presidential election, Andrea has been on air and reporting results and polling for MSNBC.
Article continues below advertisement
During her coverage, some people began wondering online if the 74-year-old was ill because of a few issues with her speech.
Is Andrea Mitchell sick? Keep reading to find out what she had to say about covering the 2020 election, and for more information on her past battle with cancer.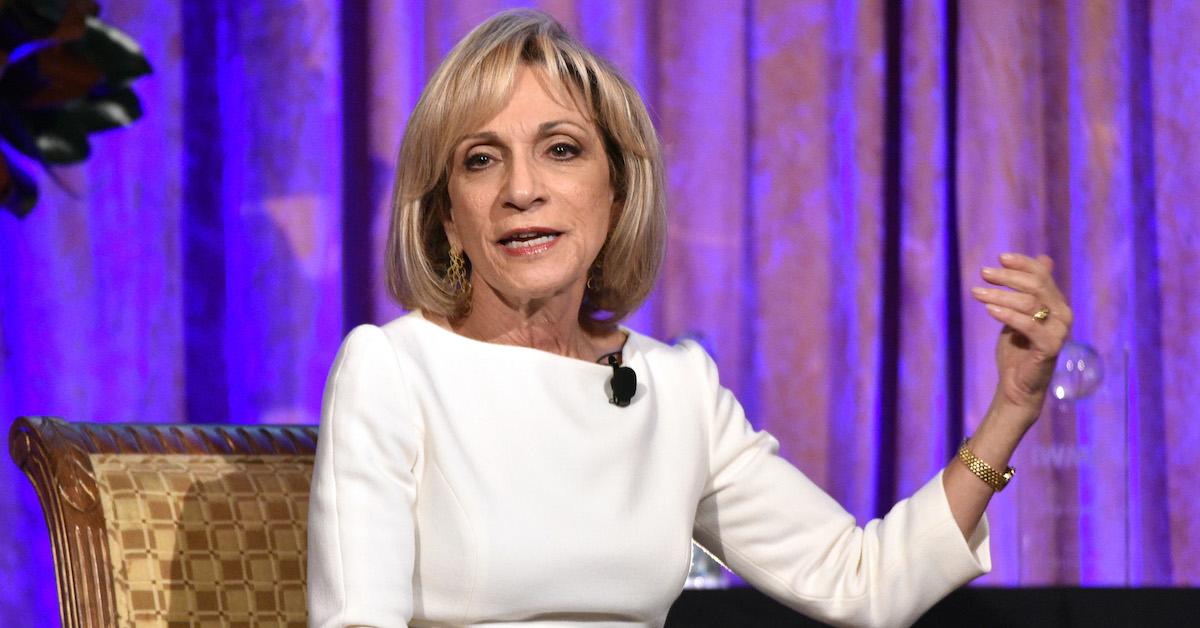 Article continues below advertisement
Is Andrea Mitchell sick?
During Andrea's more recent broadcasts, some users online pointed out that her voice sometimes sounded shakier, and they wondered if she was sick.
The MSNBC and NBC reporter has not publicly discussed any health issues recently, but she has been taking precautions with regard to her job due to the COVID-19 pandemic.
Because the 2020 presidential election is taking place during the global pandemic, many political correspondents and anchors have chosen to cover the candidates, their platforms, and updates in the campaigns remotely.
In November of 2020, Andrea Mitchell told Town and Country that the election was different from past ones because she decided not to travel for coverage.
Article continues below advertisement
"Doing the research and preparing this year is similar [to past years], but what's different is that usually I am on the road nonstop, traveling my show, doing remotes, and following the candidates. That just hasn't been possible," she shared with the outlet. "As much as I'd love to do it, it's not safe for me, our crews, or the people we're interviewing. It can be done safely, but there are risks involved."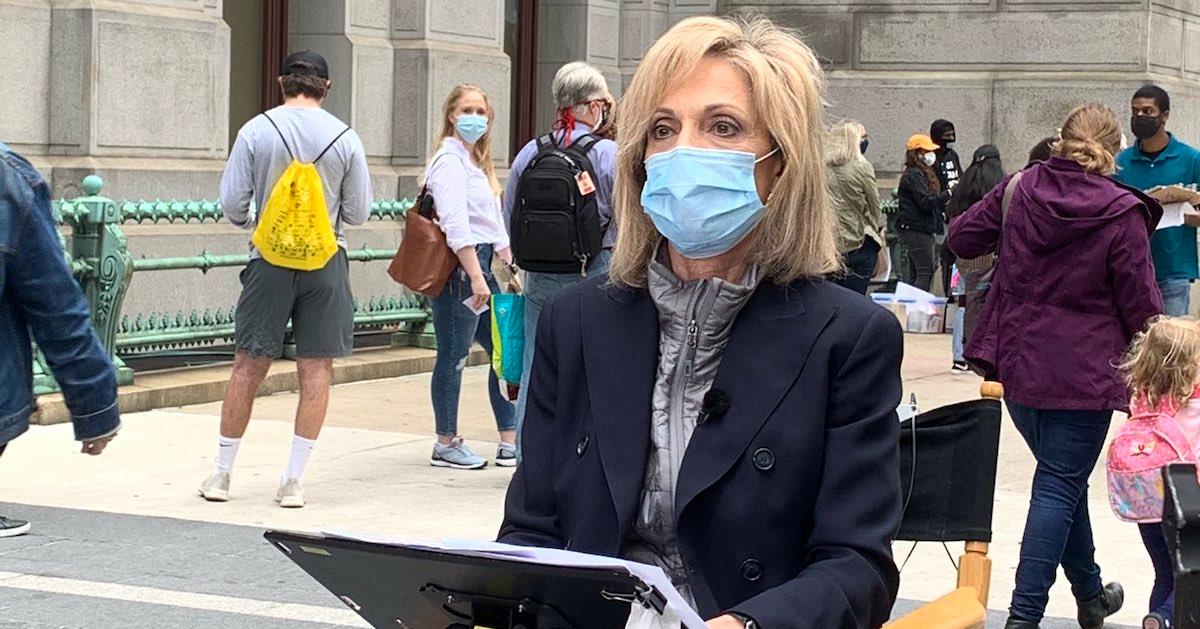 Article continues below advertisement
She went on to say that she hasn't been able to interact with her team face-to-face since March of 2020.
"Everything is challenging. I haven't seen my team since Super Tuesday, and haven't been in 30 Rock since then," she continued. "We've done an extraordinary job of working from home, we're still interacting and seeing each other and having meetings. I will be going to 30 Rock for election night. We've increased the frequency of our testing for those going into the studio and the building."
Andrea was diagnosed with breast cancer in 2011.
During a 2011 MSNBC broadcast, Andrea announced to viewers that she had been diagnosed with breast cancer following a routine screening.
"I had planned to be hiking in Wyoming last week, but instead discovered that I am now among the one in eight women in this country — incredibly, one in eight — who have had breast cancer... I'm looking at this as another of life's lessons," she shared, per Reuters.
She went on to encourage other women to get screened, and she noted that her prognosis was "terrific." Andrea also confirmed that the cancer had not spread anywhere else, but she did not state what her course of treatment was.
You can see Andrea on Andrea Mitchell Reports, which airs on weekdays at 12 p.m. on MSNBC.