Lester Holt's Party Affiliation Changed in 2018, So What Is It Right Now?
What is Lester Holt's political affiliation? The 'NBC Nightly News with Lester Holt' anchor hasn't been outspoken about his political stance.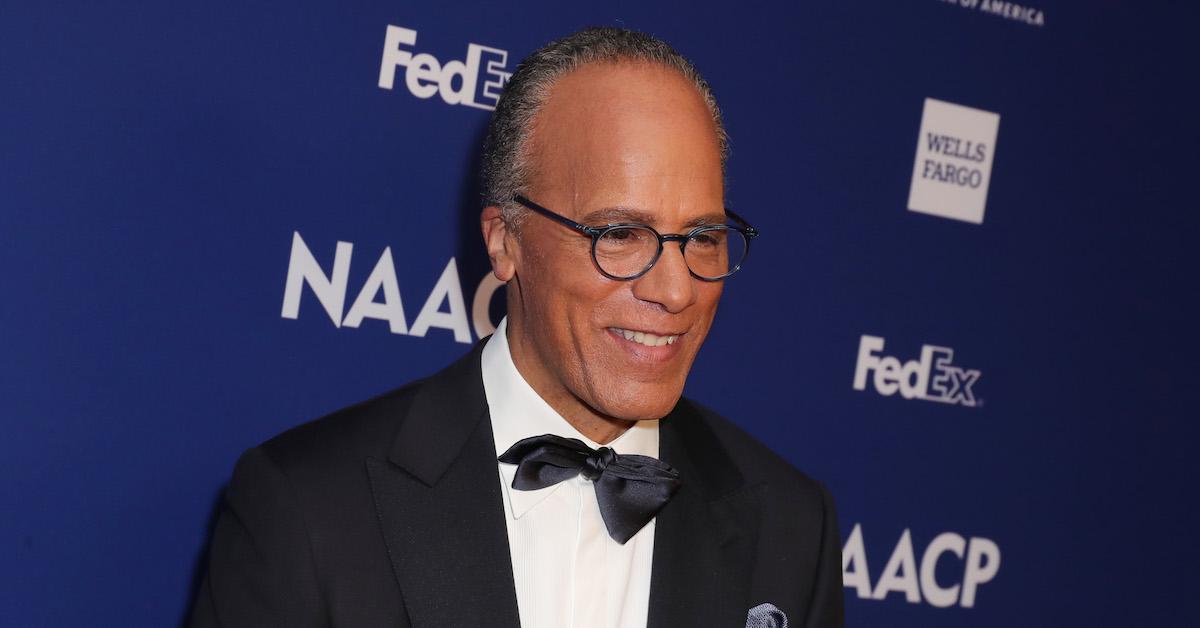 When Lester Holt hosted a general election debate back in 2016, he was a registered Republican — but just a couple of years later, the NBC News veteran officially changed his political affiliation. So to what party does the journalist belong these days? Viewers want to know following a powerful message on the eve of Election Day 2020.
Article continues below advertisement
Trump claimed Lester Holt was a Democrat when he was actually a registered Republican.
Ahead of a presidential debate in 2016, then Republican candidate Donald Trump misidentified the NBC News anchor's political party. "Lester is a Democrat," Trump said during a Fox News Channel interview. "It's a phony system. They are all Democrats."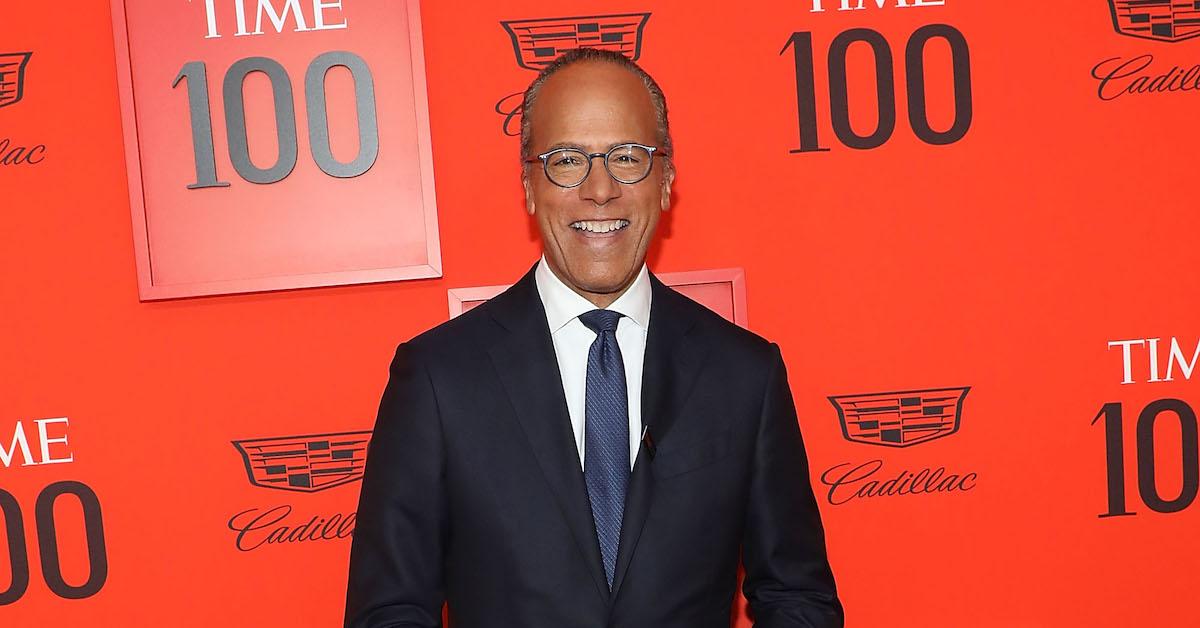 Article continues below advertisement
Except, Lester wasn't a Democrat at all in 2016; a quick look at his New York state voting records revealed he was in fact a registered Republican at the time. When Trump's then campaign manager, Kellyanne Conway, was asked about the false statement made by her boss, she told MSNBC it wasn't a lie because Trump didn't actually know what was on Lester's voter registration.
"Trump's comments to Fox News' Bill O'Reilly, which were offered without any evidence to support the claim, are part of a time-honored tradition of alleging moderator bias and expectations-setting before a presidential debate," Zeke J. Miller explained September 2016 for Time.
Article continues below advertisement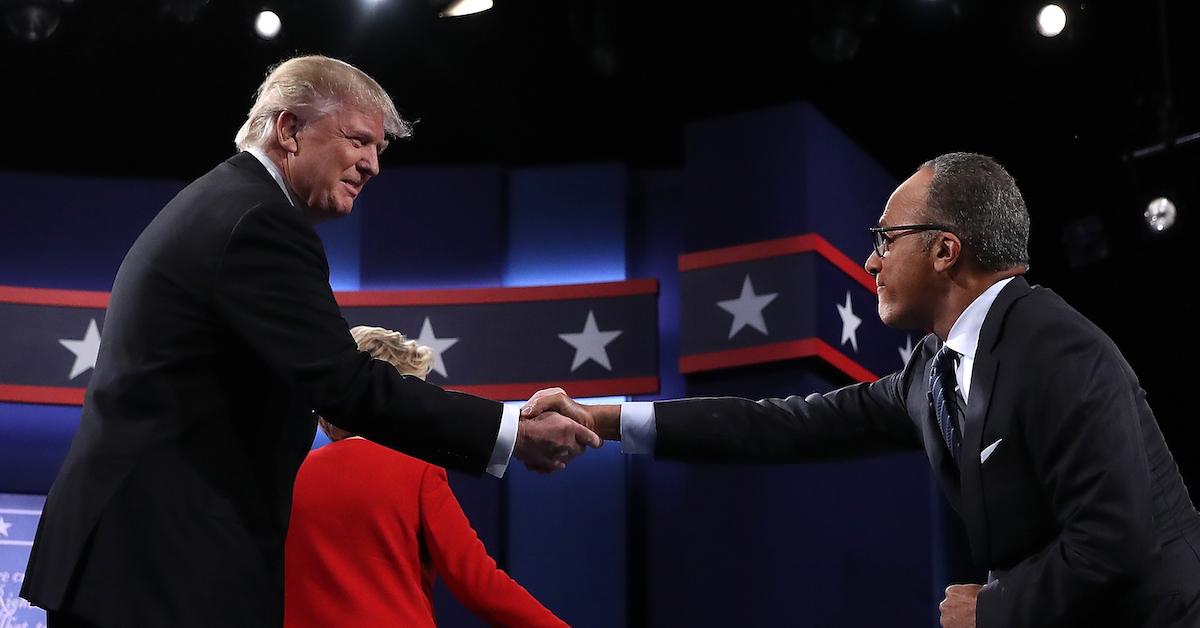 Lester Holt officially dropped his Republican affiliation in 2018.
So if Lester was a Republican in 2016, that means he must still be a Republican in 2020, right? Well, not exactly.
In March 2018, Lester officially dropped his affiliation with the GOP. "I don't discuss my politics. I'm an American," Lester told Journal-isms at the time. A written statement from the board of elections, in regard to Lester's political affiliation, explained, "The voter left the party selection area of the form blank which means they are not enrolled in any party."
Article continues below advertisement
Lester Holt's remarks on the eve of the 2020 election were powerful.
While signing off from NBC Nightly News with Lester Holt on Nov. 2, the anchor left viewers with words of encouragement — along with an important reminder before they headed off to the polls to cast their ballots.
"At about this time tomorrow evening, the first polls in the 2020 election will begin to close. If that just gave you a knot in your stomach. It's OK, me too," Lester said.
Article continues below advertisement
"Let's face it: This campaign has often felt like a powder keg with a fuse burning down to Nov. 3. And it's allowed our minds to sometimes drift into dark places about potential for violence and whether the outcome will be accepted," he continued. "This is a deep breath moment. We will need all of our collective patience and critical thinking skills tomorrow."
"Yes, democracy is messy," the journalist reminded. "But we've got to let it work. If not for ourselves, then for our children who you know are watching us."
It's difficult to know for sure whether Lester Holt is still a Republican today — but just chooses to leave his political affiliation off his voter registration for the sake of appearing impartial as a journalist — or whether he's had a serious change in his views since the 2016 election. But officially, at least, Lester indicates no party affiliation.