Anthony Caused a Whole Lot of Trouble on the Fall Finale of 'Blue Bloods'
Is Anthony leaving 'Blue Bloods'? Here's what we know about the detective's future after he disobeyed Erin's direct orders.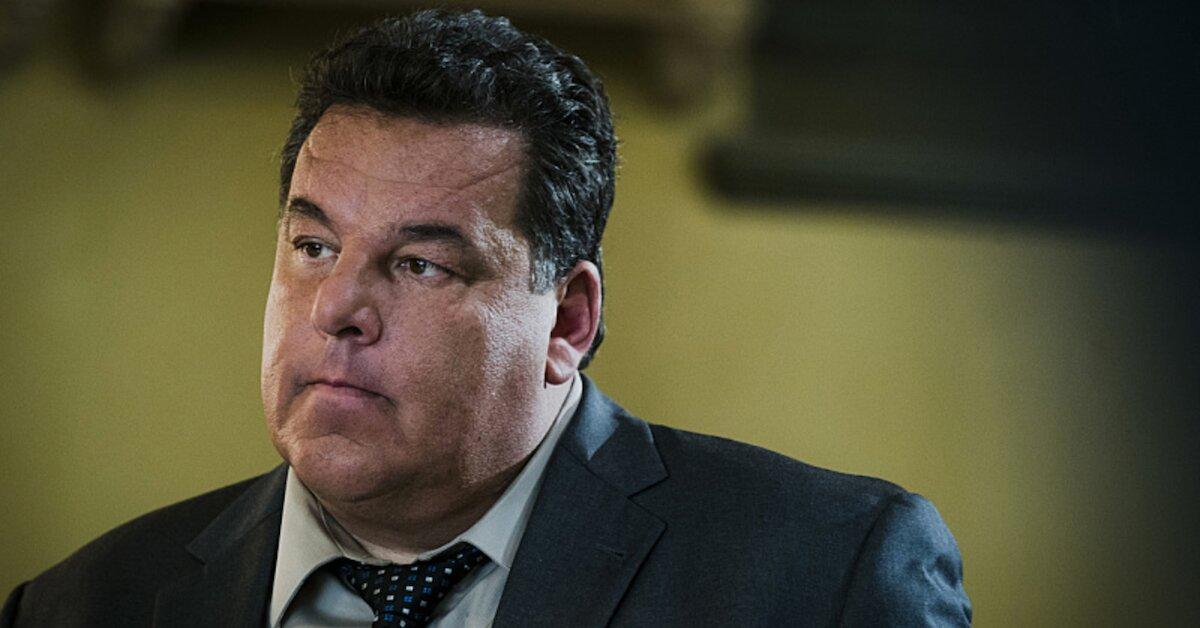 In the Dec. 6 episode, the detective disobeyed direct orders from Assistant District Attorney Erin Reagan, which resulted in him getting shot. Will the divorced father of one soon find himself out of a job?
Article continues below advertisement
Is Anthony leaving 'Blue Bloods'?
There's been no indication that actor Steven Schirripa, who plays the native New Yorker, is exiting the series, so we're hopeful that Anthony and Erin will work through their issues soon.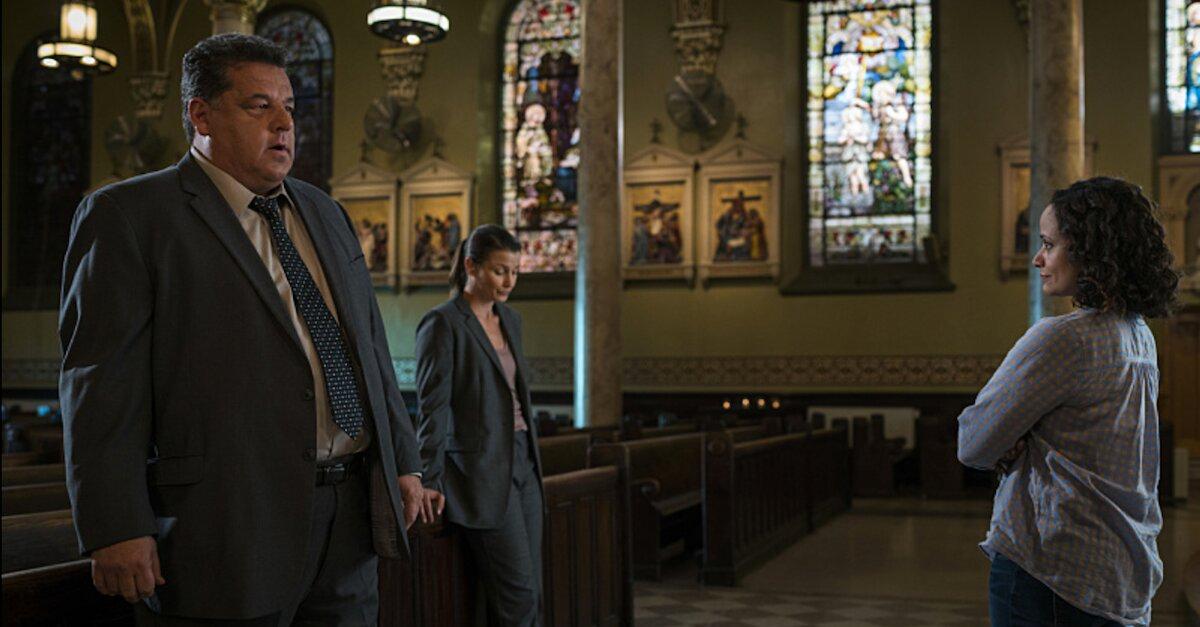 Article continues below advertisement
As we saw in the fall finale, which was titled "Bones to Pick," Anthony decided to track a burglar who had been released from prison even though Erin explicitly told him not to. While camping out in the criminal's neighborhood, the investigator witnessed the lowlife breaking into a car and arrested him for attempted grand larceny.
"Proof positive he's the animal I said he was," Anthony told Erin, who chastised him for stalking the guy and nabbing him on a misdemeanor. After the thief was released from custody a second time, Anthony caught him climbing down a fire escape after committing another robbery.
A chase ensued and the police officer ended up getting shot twice in the chest. Luckily, he was wearing a bulletproof vest and walked away with just a couple of bruises. But Anthony's last scene of the episode ended with Erin storming out of his hospital room. Will the duo be able to get past this breach of trust?
Article continues below advertisement
Steven's role on the show expanded because of his chemistry with Bridget Moynahan.
The 61-year-old, who first showed up on Blue Bloods in Season 6, was only supposed to star in eight episodes, but his rapport with Bridget (Erin) led to a recurring character arc that has now spanned over 65 episodes.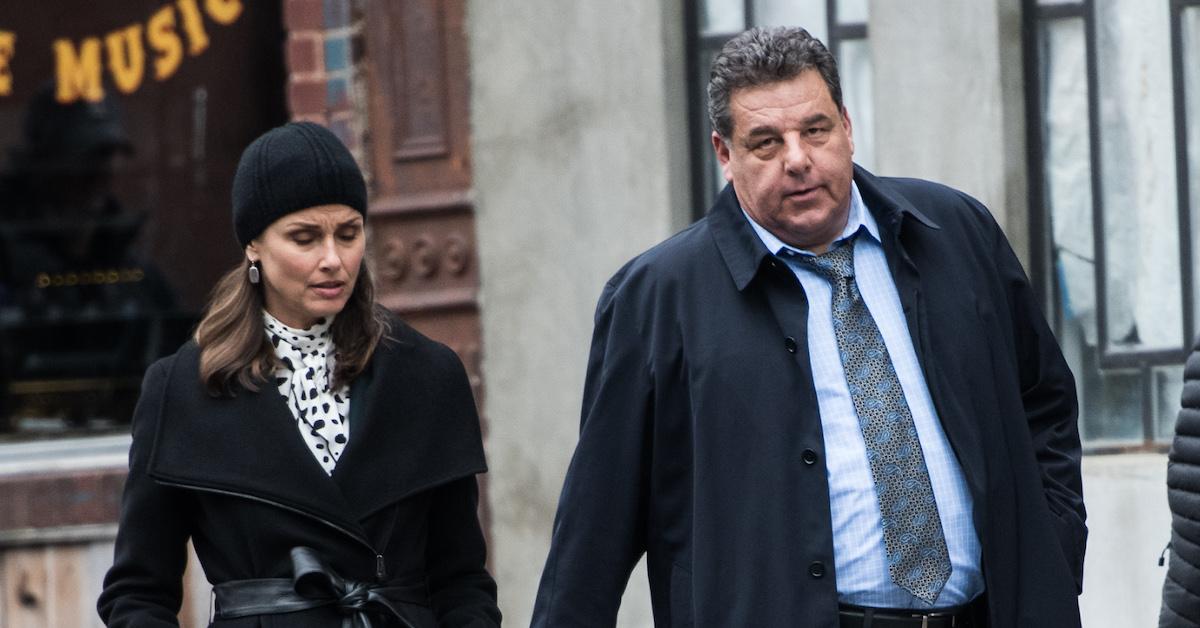 Article continues below advertisement
"I enjoy working with Bridget Moynahan a lot and doing scenes with her," he told Talk Nerdy With Us in a 2016 interview. "We had a scene in the first episode that I did… it kind of set the tone for everything. They were kind of having a little squabble but you can see that he has a lot of confidence in her and her opinion."
But no matter how many episodes of Blue Bloods the actor films, he'll always be The Sopranos' Bobby "Bacala" Baccalieri to a generation of TV fans.
"Now, I've been on Blue Bloods for four years. I play a DA investigator. But not a day goes by where someone doesn't call me 'Bobby' or 'Bacala.' Not one day since the show," Steven told Esquire in an interview conducted earlier this year.
"I was just in California… young guys, nice, college guys from Saudi Arabia came up to me and said, 'Are you Bobby?'" he recalled. "And I said, 'Saudi Arabia?'… And [one] said, 'Oh, we love The Sopranos…' So, I mean, all over the world I'm Bobby Bacala. And I'm okay with that. I don't have a problem with that."
CBS' Blue Bloods returns with an all-new episode on Friday, Jan. 3 at 10 p.m. ET.