Hank Azaria Is No Longer Voicing Apu — So What Happens to 'The Simpsons' Character?
Almost every diehard Simpsons fan out there is most likely familiar with Apu Nahasapeemapetilon, but if you aren't, let me fill you in: On the show, Apu is the owner of the local convenience store, Kwik-E-Mart. He immigrated to Springfield from India many years ago, and has a strong Indian accent. The returning character was played by voice actor Hank Azaria for the last 30 years, that is, until the actor recently announced he'd be stepping down from playing Apu.
Article continues below advertisement
With Hank's recent decision to step away from the character, fans can't help but wonder: is Apu leaving The Simpsons altogether? What will come of Kwik-E-Mart without our beloved Apu? Here is what we know, regarding what's to come of the longtime convenience store-owner, Springfield resident, and returning character.
Article continues below advertisement
The reasoning behind Hank's decision to step away from the character is kind of unclear.
Fans are bidding the voice behind Apu a bittersweet farewell: Apu has been one of the most consistent returning characters on The Simpsons since the show debuted in 1989, however, it seems like Hank is ready to leave himIbehind. Although the FOX series has not yet released an official statement about what will happen to Apu — or why Hank ultimately chose to step away from him — it was apparently a "mutual agreement," according to Slate.
The actor apparently told Slashfilm that Apu's future is entirely up to the writers, but it seems as though it was all done on good terms.
"What they're going to do with the character is their call. It's up to them and they haven't sorted it out yet. All we've agreed on is I won't do the voice anymore." So until the series' creators make a definitive decision, the fate of Apu is totally up in the air.
Article continues below advertisement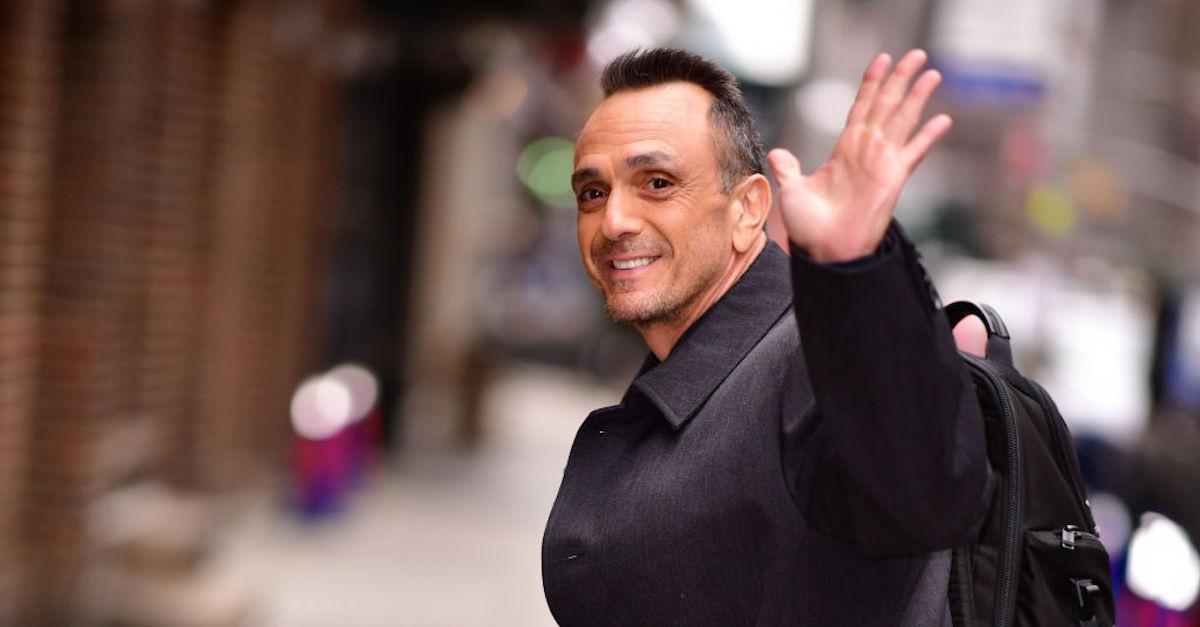 The controversy behind Apu's character:
Like I said, Apu is a convenience store owner who immigrated from India. He is in an arranged marriage — although he has cheated a few times as "the ladies man of Springfield" — and he has eight kids. While many had found his character somewhat questionable, the issues behind Apu were brought to light in 2017, from a documentary called The Problem With Apu, according to BuzzFeed News.
Article continues below advertisement
The documentary was released by Hari Kondabolu, who aimed to highlight the fact that Apu's character progressed stereotypes about South Asian culture. Although fans of the show retaliated, arguing that the show pokes fun at just about everything, Simpsons creators acknowledged the issues in an episode, in which Lisa notes that what's deemed "P.C." changes over time.
Article continues below advertisement
Fans' reactions are somewhat mixed — some believe it's Apu's time to leave.
Apu has many adoring fans, but many feel his character is outdated. For example, Twitter user @ztwx2015 claims "Apu is such an old-school portrayal of an Indian" while @YourMindAches brings up the fact that it's OK to "not want a racially insensitive thing existing anymore."
Article continues below advertisement
But many think Apu should stay.
On the other hand, some feel as though Apu shouldn't get written off the show. The store owner is a pivotal part of the series, and he deserves to stick around. Twitter user @jc_stephan feels "Apu from the Simpsons was never problematic," while @romillerjr feels that "Apu was one of the funniest and nicest of the Simpson characters." See what they had to say, below.
Article continues below advertisement
With Hank stepping away from Apu, fans wonder: should Apu stay or should he go? Times change, and maybe it's time for Apu to move on from Springfield.