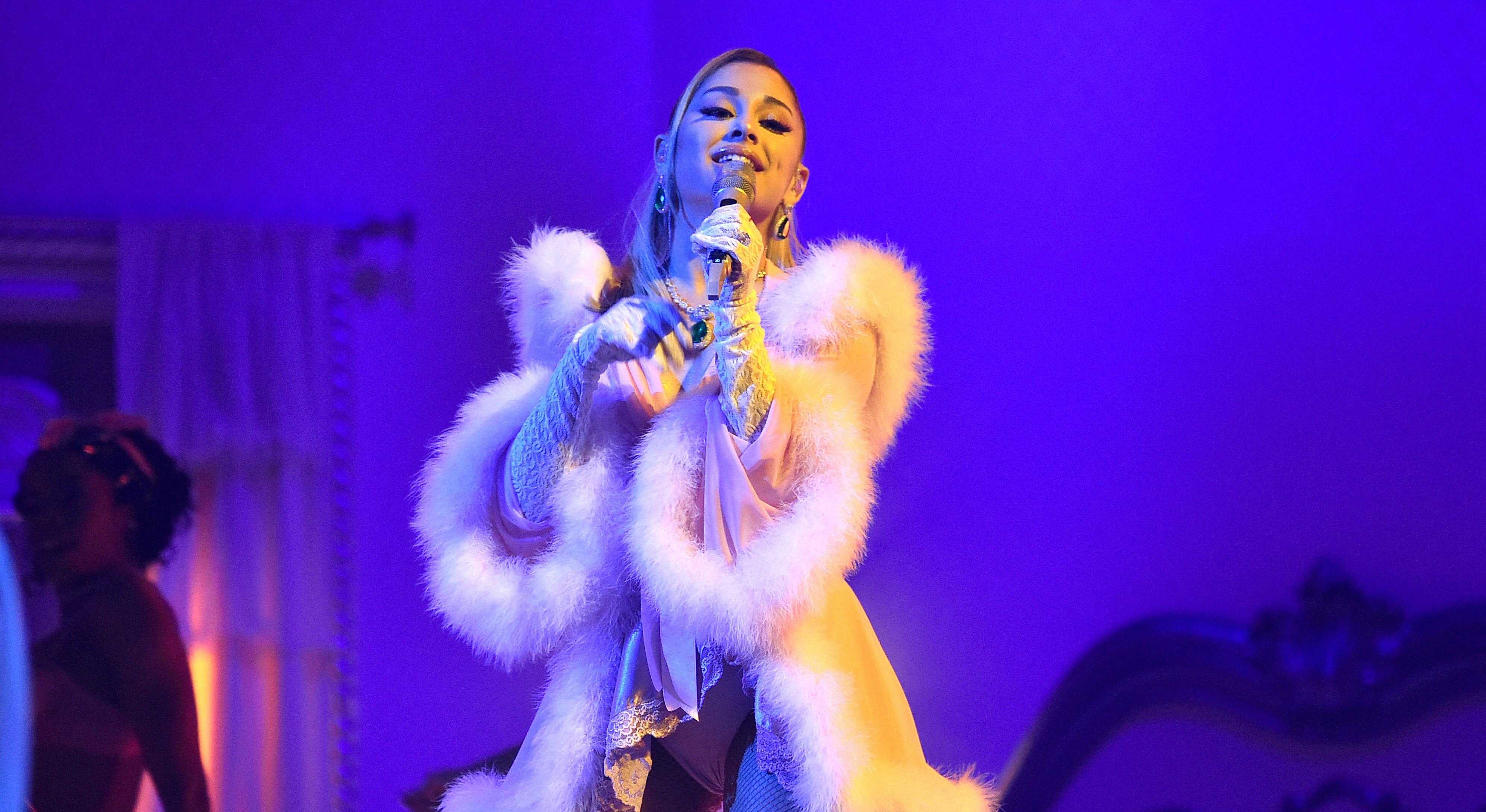 There's a Rumor Ariana Grande Will Be Making a Surprise Performance at the 2020 BBMAs
After previously being postponed due to the ongoing COVID-19 pandemic, the Billboard Music Awards are here, and viewers are already excited about this year's lineup of performances. This is a big night for many artists who have been nominated for awards, including some fan favorites who are also returning to the stage.
There's a new rumor that Ariana Grande will be making a surprise appearance at the awards. Is Ariana Grande actually performing at the 2020 BBMAs, and who will be giving performances tonight?
Article continues below advertisement
Is Ariana Grande performing at the BBMAs?
A rumor began circulating online that Ariana will be performing at the BBMAs, despite not previously being listed on the roster of talents for the event. Fans began excitedly talking about her potential comeback after a commercial was posted online, suggesting the singer will be making a surprise appearance.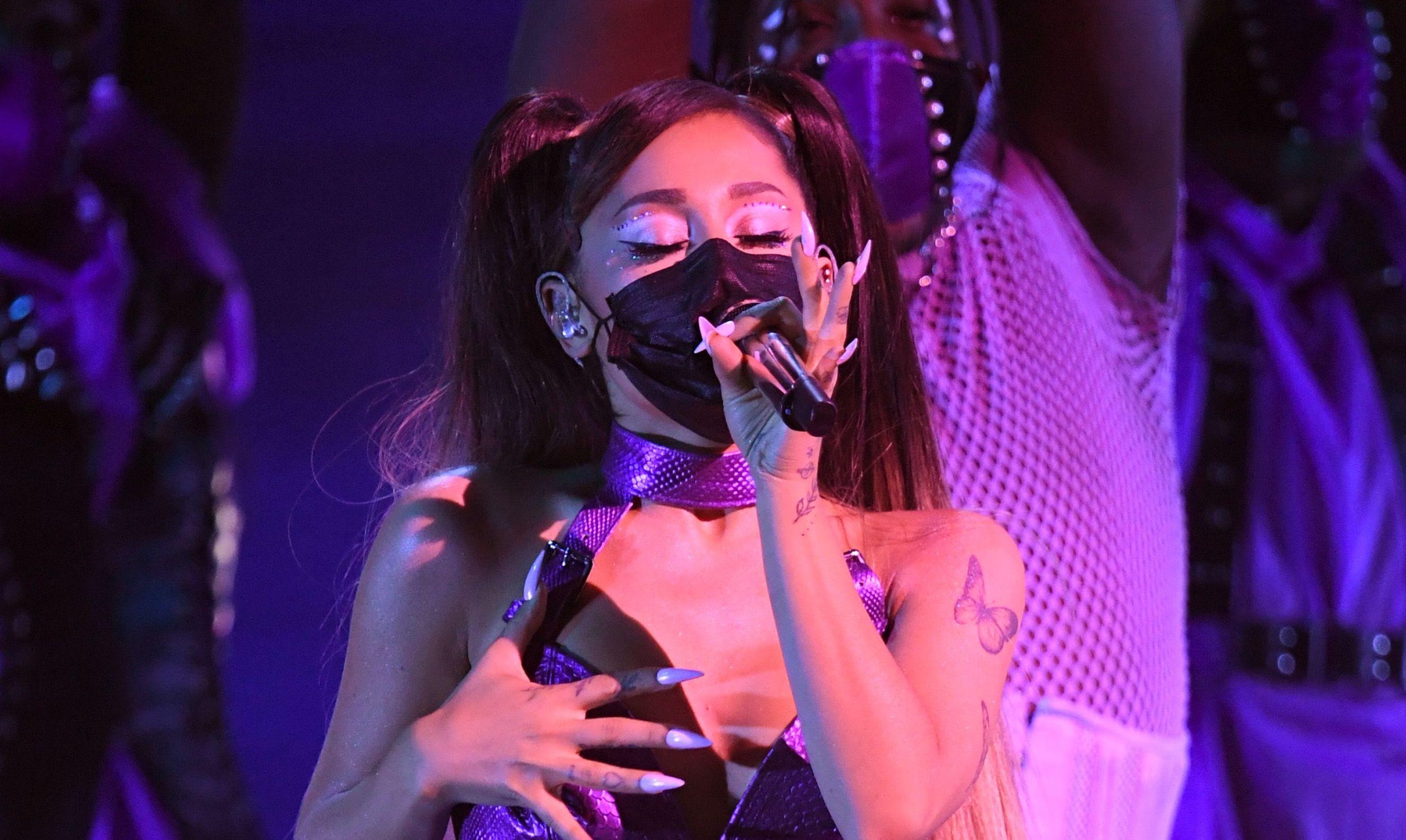 Article continues below advertisement
The performance was "confirmed" by the Ariana stan account @poparianabutera, writing "@ArianaGrande will be performing at the @BBMAs tonight, after a commercial on TNT confirmed the Pop-Star's presence."
Ariana announced on her Twitter earlier in the day that she had just wrapped up her sixth studio album and would be releasing it later that month. This sent fans into a frenzy, excited for whatever new tracks the singer had prepared for her fans.
"i can't wait to give u my album this month," the singer dropped unexpectedly on Twitter on Oct. 14. Fans knew she's been working on something new, but most had no idea she would be releasing the new project so soon.
Ariana has not personally addressed whether or not she is slated to perform tonight, so the possibility of a surprise appearance is not out of the question. As she was not confirmed as a performer, however, it's possible this is just a rumor.
Article continues below advertisement
Who is performing at the 2020 BBMAs?
While Ariana's potential performance is still in question, there's a stacked list of other performers set to take the stage during the event. The awards show will be opened by host Kelly Clarkson, who will be performing a cover of Whitney Houston's "Higher Love" alongside Pentatonix and drummer Sheila E.
John Legend is also confirmed for a performance of his new track "Never Break" from his most recent album "Bigger Love."
Article continues below advertisement
Brandy will be performing a series of songs, including one with a feature from Ty Dolla $ign, and Demi Lovato, Sia, and En Vogue are also confirmed as performers.
To round out the list, this awards ceremony will also feature sets from Alicia Keys, Bad Bunny, Kane Brown, BTS, Doja Cat, Luke Combs, Khalid, Post Malone (who is this year's most-nominated artist), SAINt JHN, and Swae Lee.
The awards show has promised that this year's lineup of artists and songs include "powerful messages of social justice and unity," though didn't elaborate further on what that meant.
You can tune into the BBMAs on Wednesday, Oct. 14 at 8 p.m. ET / 5 p.m. PT on NBC.