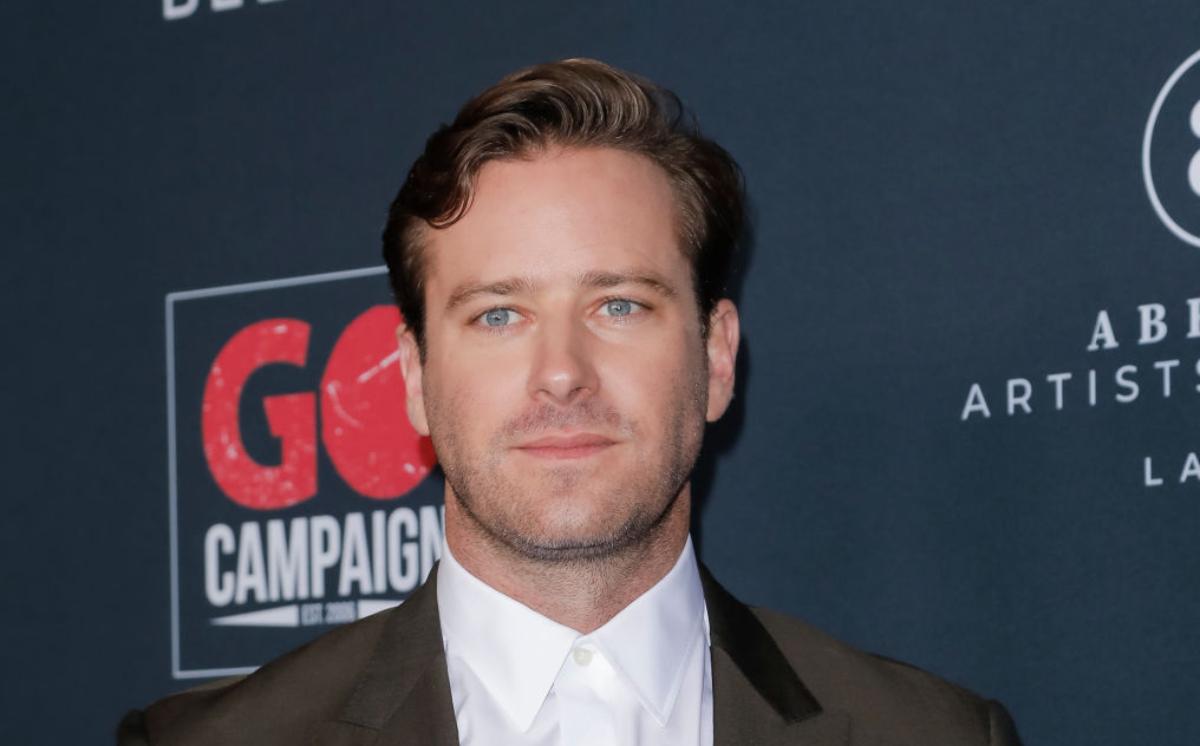 Either Armie Hammer, or His Ghost, Is in the 'Death on the Nile' Trailer
We almost forgot about Armie Hammer until we saw a flash of him, in the 'Death on the Nile' trailer. Is Armie Hammer still in 'Death on the Nile'?
You know what they say: What happens on the Nile, stays on the Nile, especially if it's a death. In this case, many were expecting the death of Armie Hammer's career after allegations of physical and emotional abuse, as well as rape, surfaced in early 2021. Armie was recently spotted in the trailer for Kenneth Branagh's Death on the Nile, which was filmed a year before the accusations were brought against him. Is he still in Death on the Nile, or was his presence in the trailer an accident?
Article continues below advertisement
Is Army Hammer still in 'Death on the Nile'?
The latest trailer for Death on the Nile dropped on December 21, and it features a barely-there (but still there) Armie Hammer. In fact, it's almost comical the ways in which he's hidden in plain sight. We first see him dancing with Gal Gadot, but he's spinning her around, so we only catch a glimpse of his profile. A second scene shows Kenneth Branagh greeting Gal with a kiss on the hand, while Armie Hammer is completely and conveniently blocked by Gal. Thankfully, she's tall!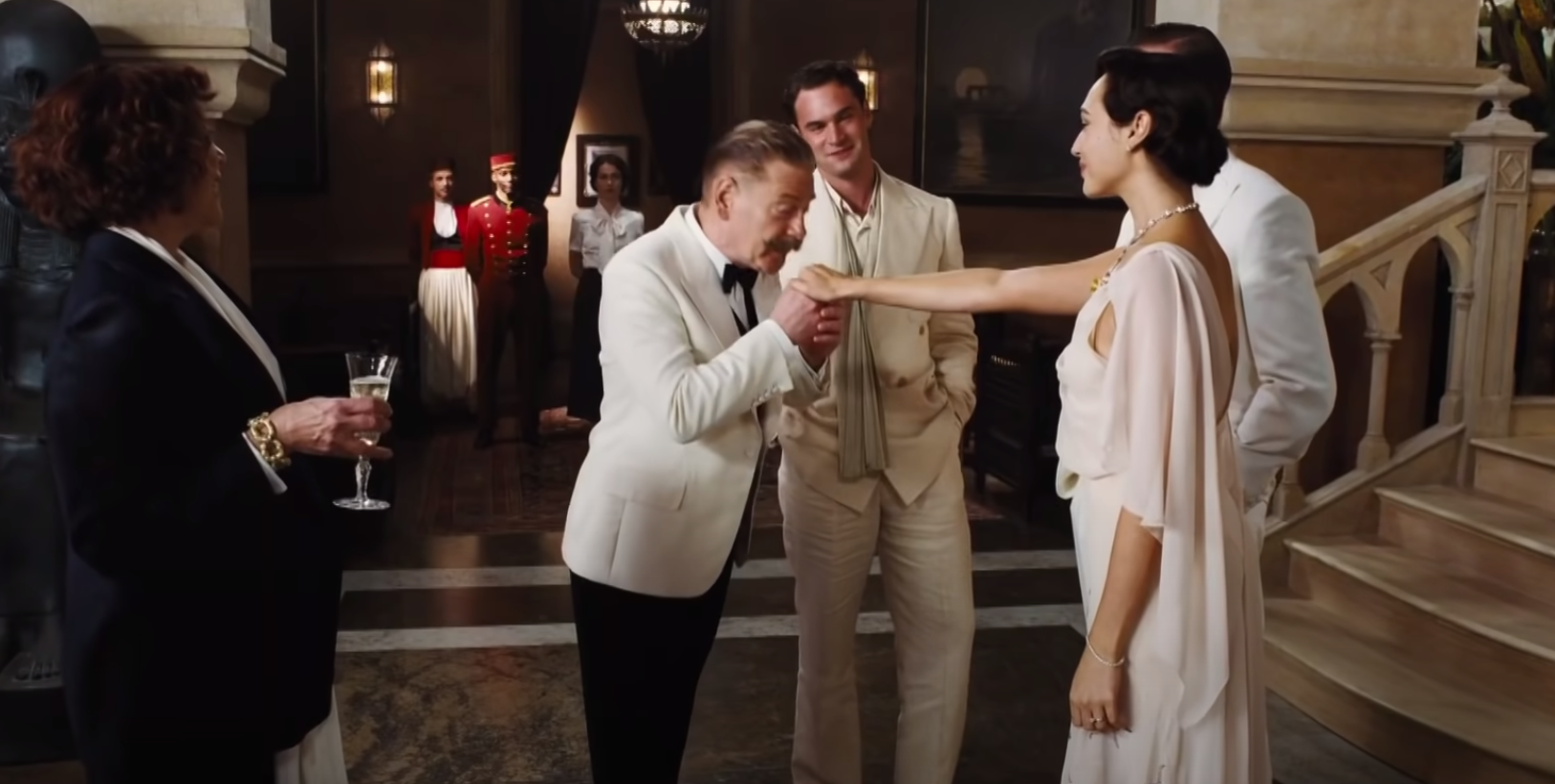 Article continues below advertisement
We next find Armie and Gal standing on the deck of The Karnak, presumably as it's beginning its journey down the Nile. Because it's a wide shot, we're met with a very tiny Armie and Gal waving goodbye. Honestly, you'd have to get NASA on the horn to zoom in on that shot in order to see Armie clearly. We wish we were kidding when we say that two more twirling dance scenes are used to block Armie, one even involves balloons. Is this a French farce?
The trailer continues with much of the same secret Armie shots, all while Depeche Mode's "Policy of Truth" plays over every scene. Normally, that song would be a great emotional vehicle, providing the perfect mood for the film. But given what we know about Armie Hammer, it sounds like it could be ripped from the pages of his own diary. Lyrics like, "Never again, is what you swore, the time before," are now even more haunting. Despite these trailer tricks, Armie is very much in the movie.
Article continues below advertisement
Why did Disney keep Armie Hammer in 'Death on the Nile'?
To quote Isabella Rosselini in Death Becomes Her, it's all about the "sordid topic of coin." It would simply be too expensive and unrealistic to recast or reshoot the movie, costing roughly tens of millions of dollars to do so. But this certainly wouldn't be the first time this has happened. After Chris D'Elia was accused of soliciting child porn from teenage girls, his scenes in Zack Snyder's Army of the Dead were reshot with Tig Notaro replacing him. So, it's definitely possible.
Article continues below advertisement
Another issue with the movie, other than ignoring the alleged victims of this story, is the inevitable press tour. It would be unusual for the star of a film to be absent from all interviews, and the focus would undoubtedly be on what Armie was accused of versus the film itself. Even if Armie skipped the press tour entirely, other members of the cast might have to field questions about him. It's awkward all around, though not as awkward as ignoring victims.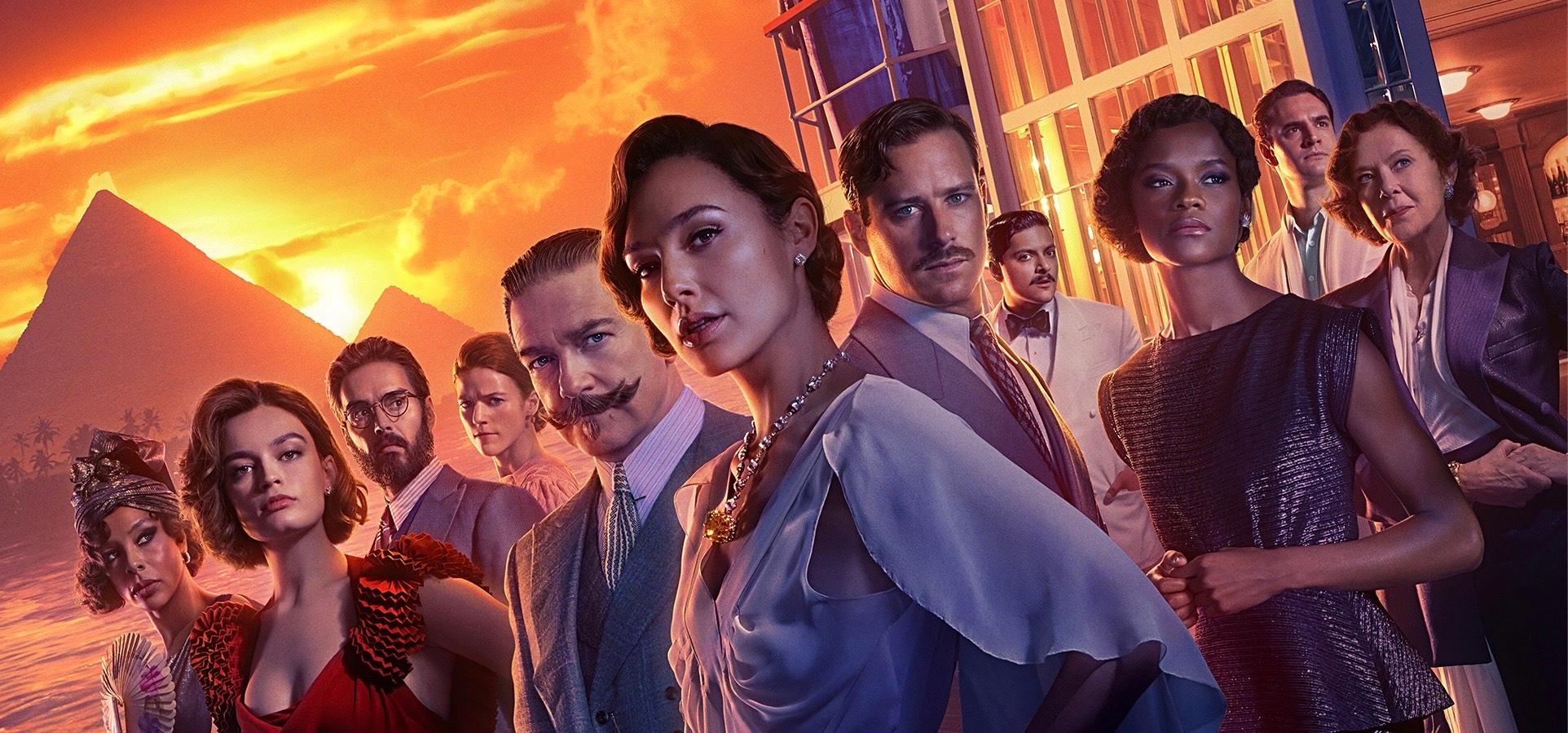 According to Variety, both Disney and Armie's legal representation declined to comment. It's possible Armie is focused on his mental health, having recently spent nine months in rehab. Page Six reports that he "checked into a Florida facility on May 31, 2021," and was released in December. Regardless, like the intrepid ship itself, Death on the Nile is moving full steam ahead with Armie on board.
Death on the Nile is scheduled to be released exclusively in theaters on Feb. 11, 2022.