Is Arnold Schwarzenegger Running for President? He's Expressed Interest Before
Arnold Schwarzenegger has had his stint with politics, but there have been whispers about his future political plans. Is he running for president?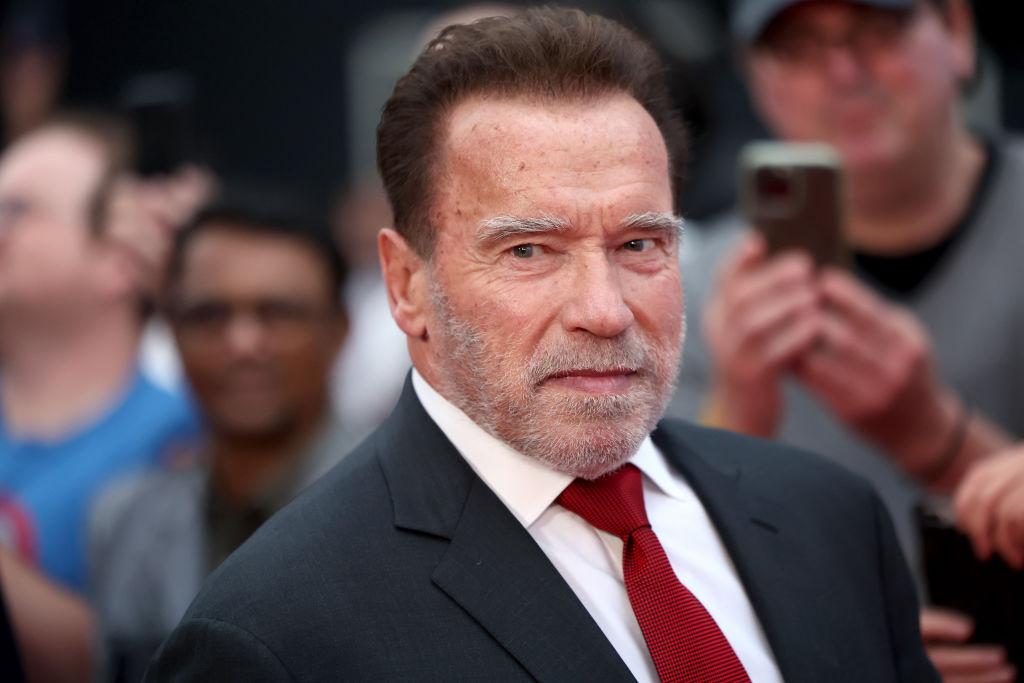 Legendary action hero and all-around superstar Arnold Schwarzenegger is a force to be reckoned with, both on and off the big screen. From his jaw-dropping physique to his unforgettable one-liners, Arnold has carved out a special place in our hearts and is also known for his incredible bodybuilding career and his transition into Hollywood.
Arnold's filmography is a treasure trove of action-packed goodness. From Commando and Predator to Total Recall and The Terminator, he's given us some of the most exhilarating cinematic experiences of all time.
Article continues below advertisement
But he's not just about flexing his muscles and blowing stuff up. He also has a funny side and has shown his comedic chops in films like Twins and Kindergarten Cop, proving he's got range.
Beyond filmography, Arnold also dabbled in politics. He served as the governor of California from 2003 to 2007, bringing his larger-than-life presence to the political arena. Who would've thought the Terminator would be running the show? It shows that Arnold is a man of many talents and surprises. But is he running for president?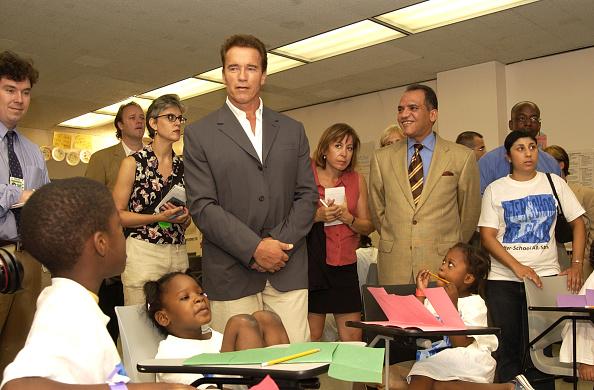 Article continues below advertisement
Is Arnold Schwarzenegger running for president?
Now, we all know Austrian-born Arnold has that undeniable charisma and a fan base that stretches around the globe. But unfortunately, the United States' pesky constitutional regulations have their say. As much as we'd love to see Arnold in the White House, the good ol' U.S. Constitution has a little rule that says only folks born on American soil can run for president. Bummer! right?
So even though he rocked the political scene in California, becoming a real-life action hero in the world of politics, he can't make that leap to the Oval Office.
Article continues below advertisement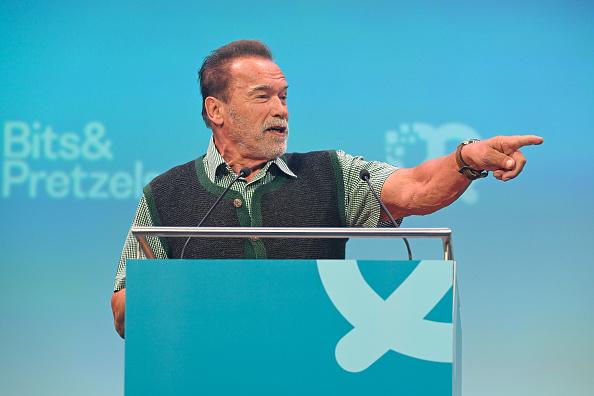 As The Atlantic noted in a March 2023 profile on Arnold:
"If only he could have run for president. That remains his recurring lament. Entering the Mr. Universe of political campaigns would have been the logical last rung of his life's quest for something bigger. Schwarzenegger said he thinks he could win."
It sounds to us like Arnold has the notion in his mind to run!
Article continues below advertisement
The Atlantic writer added that Arnold said "he would love to run, even at 75, which he insists is 'just a number' and not that old."
Will the U.S. adjust its constitution, at least for Arnold's sake?
Can Arnold Schwarzenegger run for Congress?
He sure can! As Senate.gov notes: "The president is constitutionally required to be natural born, but foreign-born senators need only nine years of U.S. citizenship to qualify for office."
Luckily, Arnold received his citizenship in 1983.
However, he shut down rumors of a possible Senate run in 2018, writing on Facebook at the time (per CNN): "I'm deeply flattered by all of the people who have approached me about running for Senate, but my mission right now is to bring sanity to Washington through redistricting reform."