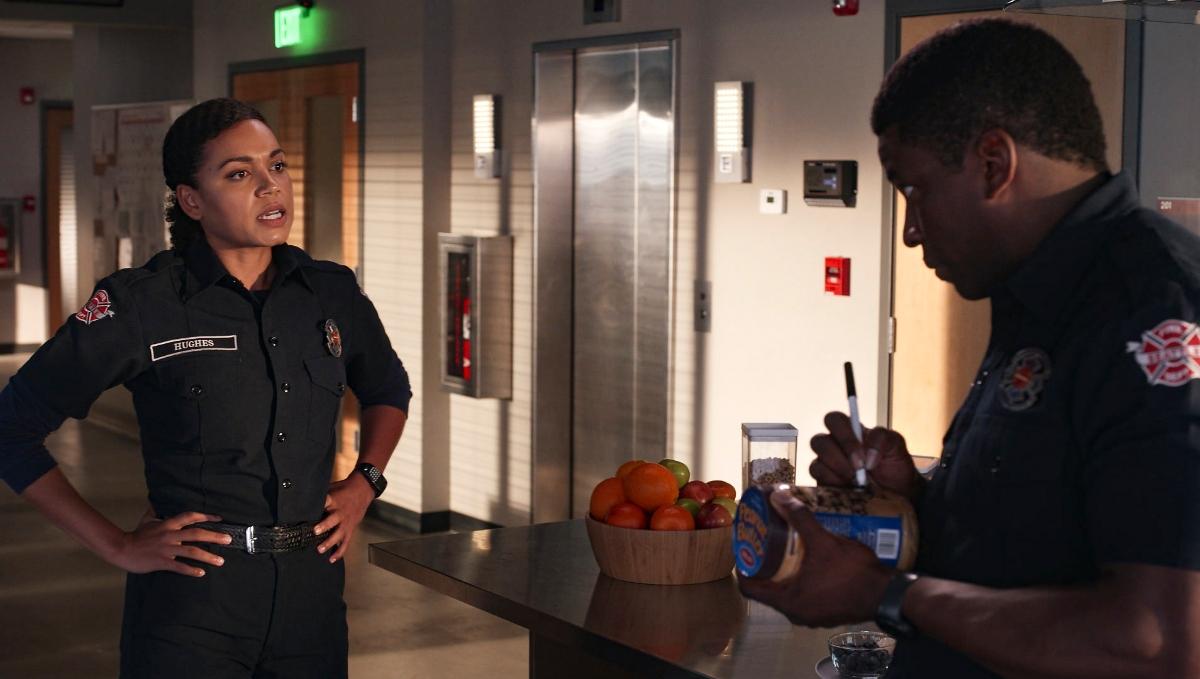 Could the Hit ABC Hit Drama 'Station 19' Be Losing Another Character?
Actress Barrett Doss has been a series regular on the show Station 19 since it premiered in March 2018. She plays firefighter Victoria "Vic" Hughes. Since 2019, her character also began making appearances on a recurring basis on another ABC hit, Grey's Anatomy. The crossover event of Station 19 Season 5 and Grey's Anatomy Season 18 illustrates various breakthroughs in the lives of many memorable characters of both television shows.
Article continues below advertisement
During the Nov. 10 special episode, Dean Miller (Okieriete Onaodowan) who's also been with the drama since its beginning, died. Dean touched many lives while on the series and while the pain of his passing remains, fans of the shows are worried about Vic's future. After she was injured at the explosion site, she was not in stable condition, and viewers who admire the character wonder if she will also be joining Dean in demise.
On that note, here's everything we know about what's in store for Barrett and her character Victoria Hughes.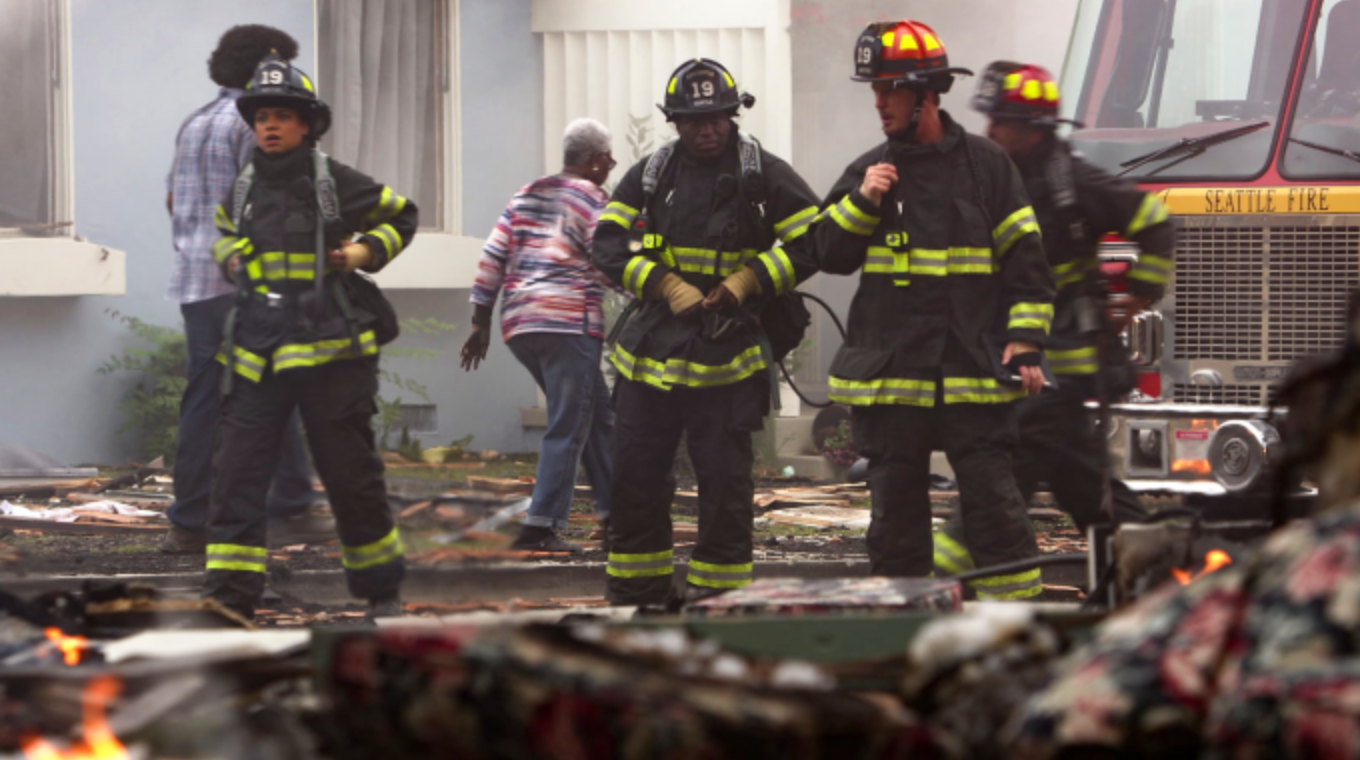 Article continues below advertisement
Is Barrett Doss leaving 'Station 19'?
Episode 5 of Station 19 is centered around Vic confronting Dean about his plans to move to Oakland and continue his Crisis One program. She tries to coax him to stay in Seattle, but he tells Vic that he needs to go. While en route to a gas line explosion site, Dean actually asks Vic to come with Oakland. However, she explains to Dean that she can't go and wishes he could stay.
Once they get to the site, Vic deals with the blaze but ends up getting electrocuted by a live wire. Dean climbs up the ladder to save her, and once Vic regains consciousness, she is sent to Grey Sloan Memorial Hospital. In Episode 5 of Grey's Anatomy, fans can see that she's doing well when she first shows up at the hospital. Unfortunately, after learning that Dean died from his severe injuries in the explosion, she goes into V-fib.
Article continues below advertisement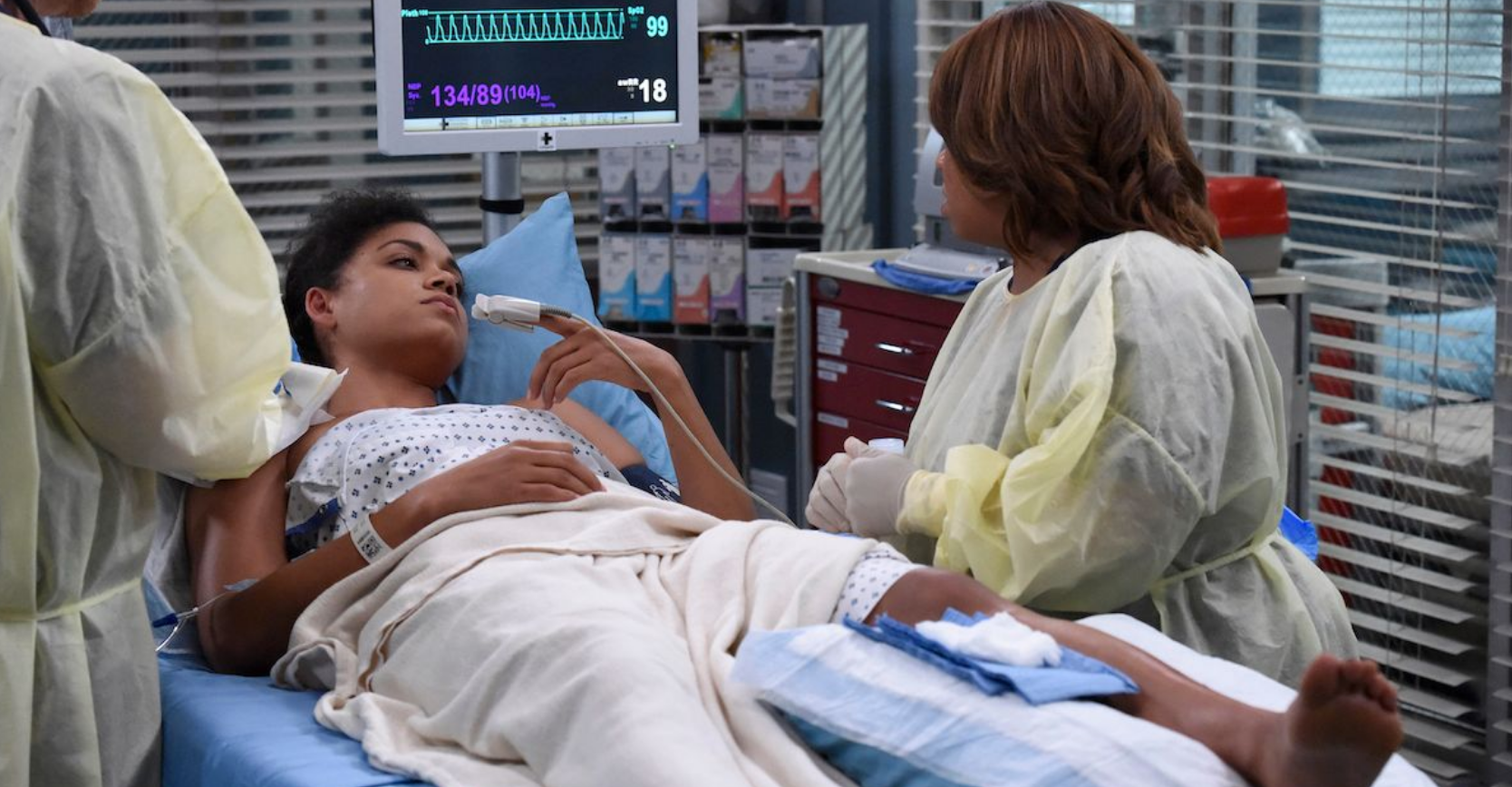 Even though she ends up pulling through, fans are worried about her story arc and fear she could possibly be leaving the show. Thankfully, everyone can breathe a sigh of relief because Barrett is not leaving the series. We totally understand how the beds at Grey Sloan Memorial Hospital never fail to send chills to the fans of Grey's Anatomy and Station 19 audiences.
Article continues below advertisement
There's haven't been any announcements or a statement from Barrett or the network about her exiting the series. Furthermore, in an interview with ET, the actress disclosed the future of Vic and her love interest, Lieutenant Theo Ruiz (Carlos Miranda). Barrett said she is quite optimistic about their relationship. She shared, "There's still so much to explore and that relationship and the consequences of that relationship with Travis' best friend. There's a lot of love stories to tell here."
Barrett added that their future looks very bright, stating, "We left off pretty steamy. Yeah, pretty promising." So it would appear that Vic isn't going anywhere any time soon. As the rest of the season unfolds, it will be exciting to see what will come of Vic and Theo's relationship.
Catch new episodes of Station 19 Thursdays on ABC at 8 p.m. EST.