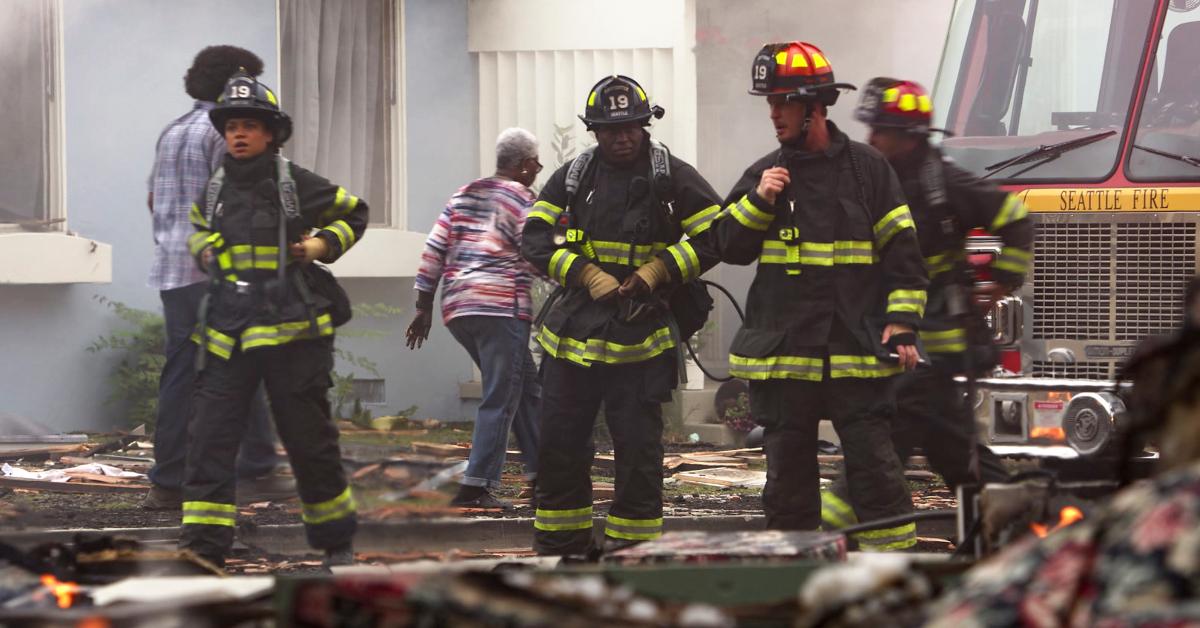 [SPOILER] Died in Season 5 of 'Station 19' and I'm Not Crying — You Are
Spoiler Alert: This article contains massive spoilers for the Nov. 11 crossover of Station 19 and Grey's Anatomy.
Over the years, we've said goodbye to several of our favorite Grey's Anatomy cast members, and Shondaland spinoff Station 19 is no different. The Season 4 finale premiered on ABC and left viewers with a lot to unpack.
Article continues below advertisement
Maya (Danielle Savre) and Carina's (Stefania Spampinato) wedding was a fairytale — up until Sullivan (Boris Kodjoe) revealed that Maya was demoted. Vic (Barrett Doss) was caught in the middle of a love triangle between Dean (Okieriete Onaodowan) and Theo (Carlos Miranda) and Travis (Jay Hayden) and his ex made things official. But their ongoing drama is put on pause in Season 5 after a deadly explosion rocks Seattle, Wash. to its core.
Article continues below advertisement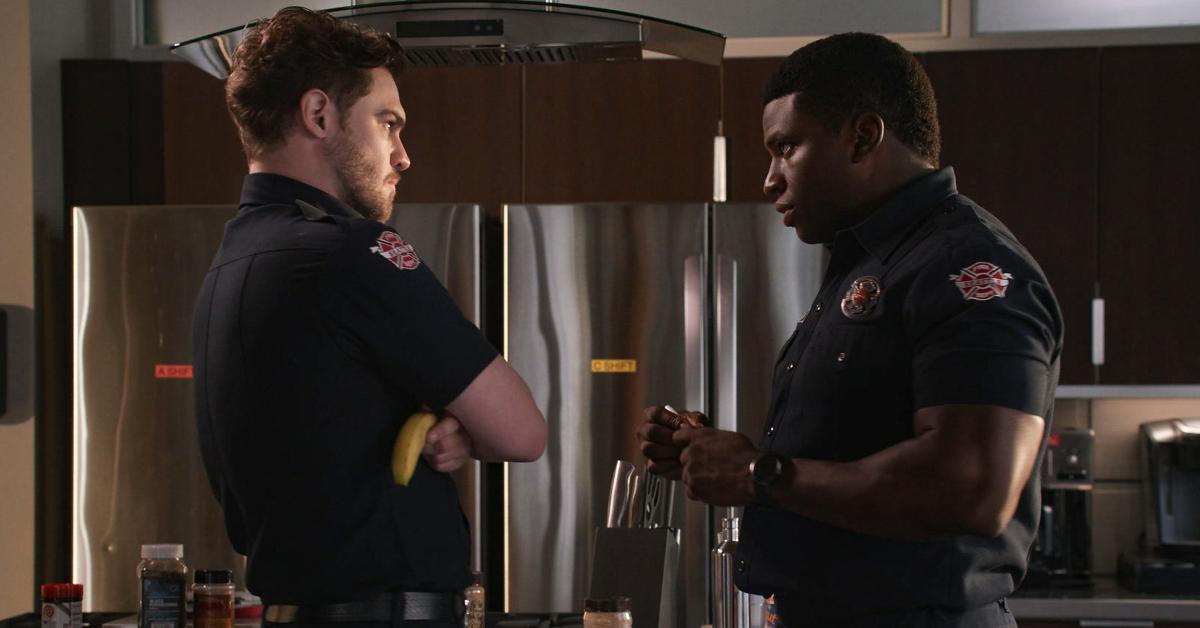 Who dies in the 'Station 19' and 'Grey's Anatomy' crossover event?
Although it's always great to see our favorite Shondaland cast members come together on screen, history proves that crossover events are deadly for their characters. In March, Grey's Anatomy said goodbye to Giacometti Gianniotti, who played Andrew DeLuca in the series. After a 10-month time jump, things have (mostly) gone back to normal.
Article continues below advertisement
However, Station 19 bears the burden of grief in "Things We Lost in the Fire." In the Nov. 11 episode, we learn that civilians and first responders alike have been harmed in a series of explosions and it's up to the doctors at Grey Sloan Memorial to keep them alive. But one patient's death hits home.
Ahead of the premiere, Station 19 star Boris Kodjoe called the episode "emotional" and "traumatic" in an interview with Hollywood Life, and no lies were told.
Article continues below advertisement
Is Dean Miller leaving 'Station 19'? The truth about actor Okieriete Onaodowan's fate on the ABC series.
Showrunners teased Dean Miller's death last year when he and Ben Warren were helplessly stranded in the ocean after they jumped overboard to save Batallion Chief George. Although he escaped death in Season 4, in the Nov. 11 episode, he dies tragically after sustaining severe injuries in the explosion.
While Miller's exit felt abrupt to fans, a source told Variety that it was the actor's choice to say goodbye. Dean made his Station 19 debut in Season 1 and he will surely be missed by fans.
Article continues below advertisement
Following the episode's premiere, Okieriete Onaodowan — the actor who plays Miller — released a statement that thanked Shonda Rhimes and ABC for the opportunity to bring the character to life.
His statement read, "I am grateful I got to work with the most loving, kind, and dedicated crew in network TV. And most importantly, thanks to the fans for showing Dean so much love. I hope he has inspired you to change your world for the better. Be the change!"
You can watch new episodes of Station 19 Thursdays on ABC at 8 p.m. EST.