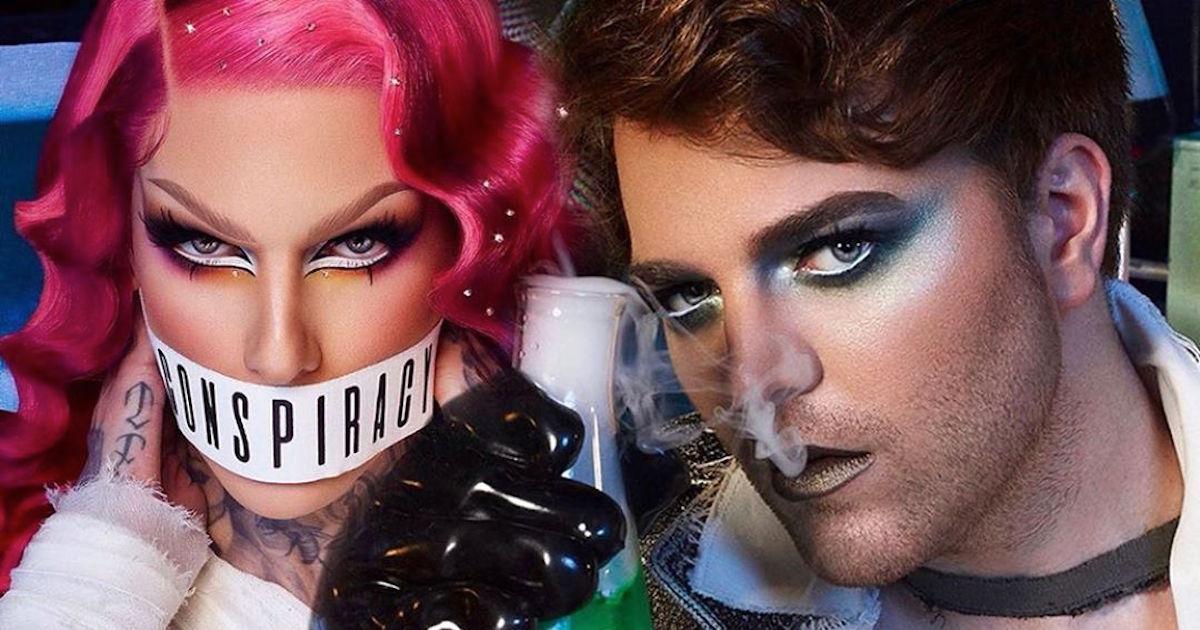 Jeffree Star's New Line Is Available at Beautylish — but Is the Site Actually Legit?
The release day for the Shane Dawson X Jeffree Star "Conspiracy" makeup collection has finally arrived, and fans are flocking to buy anything and everything from it. The YouTubers have been teasing the collection for months now on their joint docuseries The Beautiful World of Jeffree Star. We feel like we were part of the process, considering how we saw it go from just an idea to a full-fledged line.
Article continues below advertisement
The collection is also being sold on Beautylish, but some potential buyers are wary of the site because it's received some mixed reviews in the comments section. Is Beautylish legit? Here's what you should know before making a purchase on the site.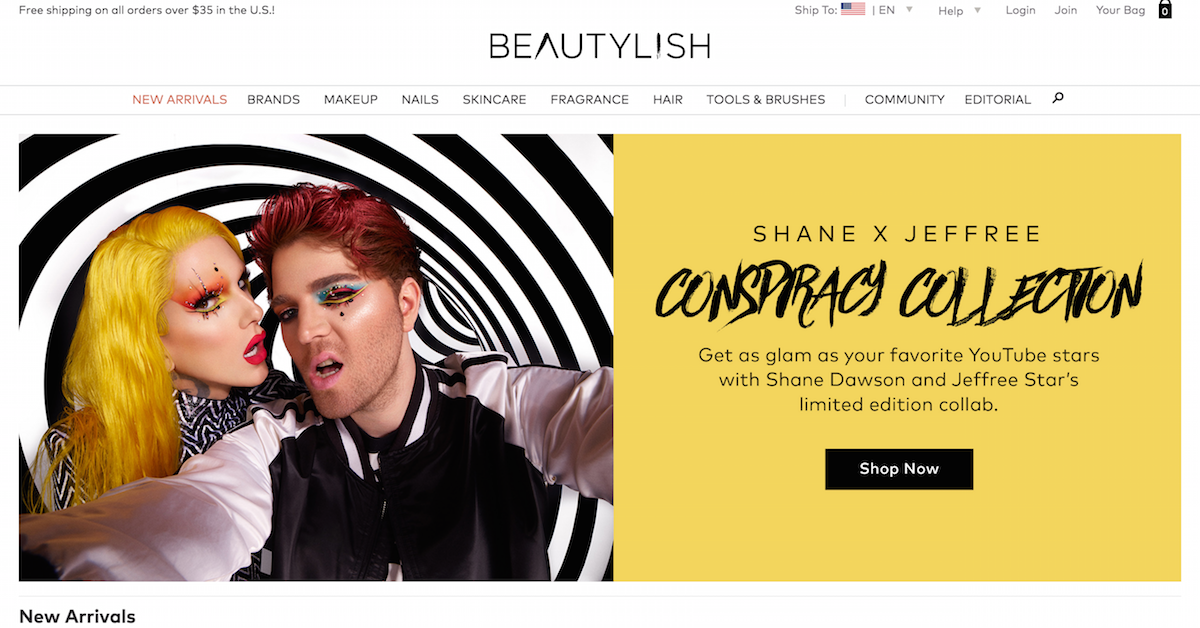 Article continues below advertisement
Is Beautylish legit?
The Shane Dawson X Jeffree Star collab has been marked on beauty gurus' calendars since it was first announced. The line — which includes liquid lipsticks, a full-size palette, a mini palette, and merch — is being sold on Jeffree Star's website, and on Beautylish.com.
Beautylish is a site that combines YouTube-esque videos with an online store. The site has tutorials, and makeup fanatics can share what they like and don't like about certain products, techniques, and makeup lines. The demos also allow fans to learn how to do more, and then buy products used in the videos.
Because the site is not directly affiliated with one particular brand, some customers were concerned that the site would take their money and give them knockoff products.
Article continues below advertisement
Many brands sell products through Beautylish, and while some people don't like buying products through a third party source, Beautylish is a legitimate site. One of the perks to ordering products through the site is that shipping is free on orders above $35 (which, as we know in the makeup world, is how much one product costs).
Article continues below advertisement
Another pro to ordering off the site is that any discounts or deals can be combined with other brands. So, you can add products from some of the top makeup companies to one shopping cart and buy them all in one fell swoop.
The social aspect is unlike other makeup sites, too. Visitors on Beautylish can link things they like to their Pinterest or Facebook pages.
The site is well-reviewed, for the most part. Many customers liked how their products were secured with bubble wrap and other materials in order to ensure they didn't break in transit. The site also has products for hair, fragrance, and nails, making it truly a one-stop shop for beauty lovers.
Article continues below advertisement
The Shane Dawson X Jeffree Star collab broke the internet (literally).
When Shane released some merch with Jeffree on his site a few weeks ahead of the makeup collab, it became clear that the two would be an enviable business match. The merch sold out within hours, and the makeup launch has proven to be an even bigger deal.
The makeup launch, which has been sold through the e-commerce company, Shopify, crashed the site for several hours. Shopify is used in more than one million businesses, meaning that the crash had a huge effect on many companies.
The site crashed just 15 minutes after the launch went live, as a result of so many people trying to add items to their carts. Jeffree took to Twitter to thank his fans for showing such strong support, and he kept them updated as to when the site would be back up. The issue was seemingly resolved several hours later.