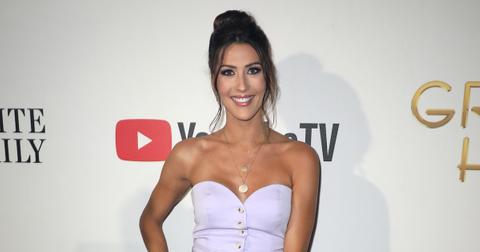 Becca Kufrin Is Hosting a 'Bachelor' Tour and We Have All the Information on What That Means
By Shannon Raphael

Updated
Unfortunately, not everyone is on The Bachelor or The Bachelorette for the right reasons, and many of the final couples end up splitting shortly after the season ends. Out of 23 completed seasons of The Bachelor, only one has married his original pick (two married their runner-ups), and only five couples are together from 15 seasons of The Bachelorette.
After Hannah Brown's short-lived engagement on the most recent Bachelorette season, fans are wondering what the status of Becca Kufrin and Garrett Yrigoyen is. Is Becca Kufrin still engaged? What she's said about walking down the aisle, her next Bachelor-centered career move, and the recent plea she made on Instagram.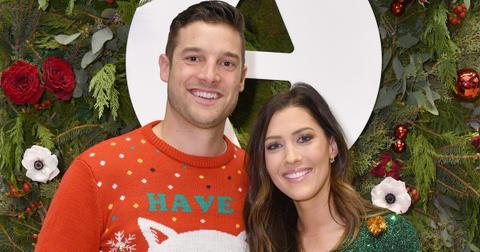 Is Becca Kufrin still engaged?
After Arie Luyendyk broke his engagement to Becca in order to propose to his runner-up, the public was desperate for the brunette beauty to find love (even though Arie did end up marrying and having a baby with his second pick).
While Becca's season was airing, fans discovered that Garrett Yrigoyen, the frontrunner, had liked and reposted things on Instagram that were racist in nature. He soon went on the defense, and many fans hoped that Becca wouldn't pick him as the recipient of her final rose.
But, Becca and Garrett got engaged during the finale episode, and she spoke out about how she didn't approve of the things he did online, but that she felt it wasn't his true character.
In the year since their televised engagement, Becca and Garrett are still going strong. The couple posts frequently together on Instagram, and it's clear that they're (so far) not rushing into marriage. Garrett was previously married for several months a few years before he joined the show.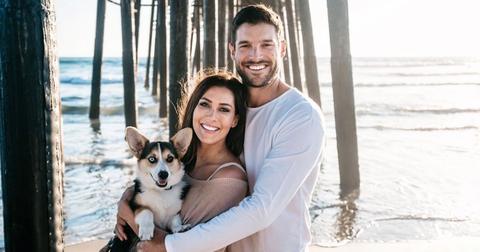 The couple tried a long distance relationship in the first few months after their engagement, but they eventually moved to a town near San Diego together.
They've also spoken out about wanting to have a fall wedding, but that they've not made concrete plans yet for a date or location.
Becca just announced her latest career venture, so it's likely that the couple has things on hold until it wraps.
Becca Kufrin and Ben Higgins are starring in a Bachelor tour.
Those who simply can't get enough of anything related to The Bachelor will likely have an interest in Becca's latest job. She and former Bachelor Ben Higgins are hosting "The Bachelor: Live on Stage." It's a tour that will go to 66 cities/towns for fans to get a taste of what goes on, on the show.
Ben and Becca will introduce an eligible bachelor from the city they're in who will have a shot at finding love over the course of the night. Those who attend can participate in the rose ceremonies, and vote for those who the Bachelor should keep.
There are games, mini-dates, and eliminations throughout the nearly 2 and a half hour show, and it's best described as a compressed version of an entire Bachelor or Bachelorette season.
Shortly after announcing that she would host "The Bachelor: Live on Stage," Becca posted a more personal photo on her Instagram. She detailed how some people on social media have criticized her since entering the public eye, and she wanted to remind fans to be kind. She used the popular hashtag #AsSheIs, which has been trending with other celebrities to call out the nature of negative Instagram comments.
Interested fans can buy tickets for "The Bachelor: Live On Stage" here, or at least, find out more of what it entails.
Pete's season of The Bachelor will premiere in January of 2020.