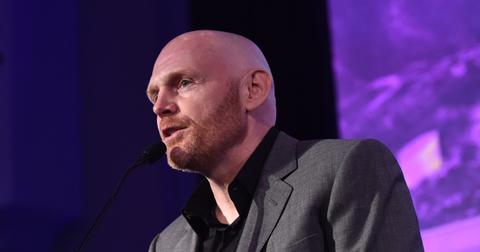 The Next to Join the Cast of 'The Mandalorian'? It's Comedian Bill Burr
By Leila Kozma

Updated
"Why does it matter?" Bill Burr quizzed his audience on their thoughts on the Star Wars franchise during one of his older sets. As Men's Health' Evan Romano points out, the comedian griped about the most important movie series of our time on several occasions. 
Bill is not a fan, we foolishly assumed for many years. 
Is Bill Burr in The Mandalorian? He will play a small role.
"You can see the back of my bald head for half a second," the comedian described his appearance in the forthcoming series in a previous interview with CBR.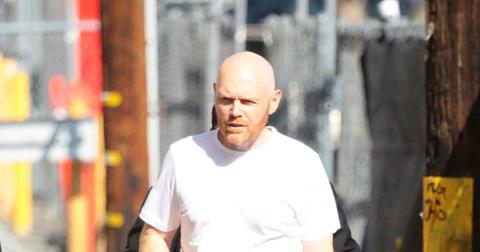 More importantly, did Bill get sucked into the vividly-colorful, endlessly exciting world of the Star Wars universe during the shooting of the show? Surely, popping on a specifically-designed costume could convert the staunchest opponents, even the ones who previously compared it to "a cheesy self-help book put in outer space with, like, Muppets"? It seems like something similar might have happened to the comedian. 
As Romano cites, Bill described his arrival on set as: "I went in there, and they were shooting it like a Spaghetti Western. And I was immediately so psyched to be a part of it." 
So there. This is the return of the prodigal son.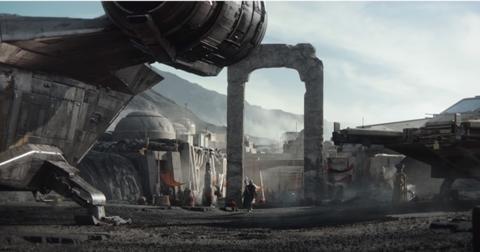 What's there to know about The Mandalorian? 
The new Disney+ series will revolve around a lonesome fighter's fight for justice. Set before the emergence of the First Order and shortly after the irreparable demise of the Empire, the show will chronicle tales about moral corruption, indebtedness, and a larger-scale political crisis in eight episodes. In other words: expect some perfectly-executed battle scenes and a whole lot of trouble. 
As to how Bill got involved in the first place? As Romano prompts, the whole undertaking began with one, completely harmless, tentative conversation that took place at a friendly gathering somewhere in Los Angeles. 
It was Mike Binder, the director of Bill's latest comedy special titled Paper Tiger who introduced him to an industry insider who knew the head writer and co-producer of The Mandalorian,  Jon Favreau, and the rest was history.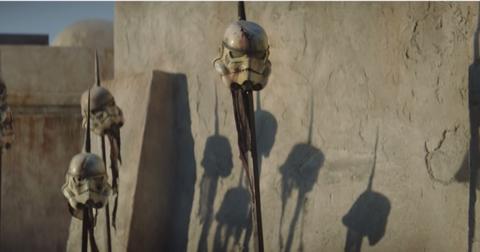 Is the Mandalorian Boba Fett? 
The lone ranger to rumble and fumble across the abandoned land and take up the virtuous, albeit mightily demanding cause of representing the downtrodden and the oppressed ... does this description ring a bell? 
The summary of the show has already captured fans' imaginations, leading some to hypothesize that the main character can be no other but Boba Fett. 
What we do know for certain is that Bill Burr was certainly not cast in this role. 
So far, Jon has neither denied nor confirmed the possibility that the series would offer a much-needed close-up on the early days of the bounty hunter. 
Ready to discover the true identity of the protagonist of The Mandalorian? The show will be available on Disney+ from Nov. 12, 2019.