Billie Eilish's New Hair Has Been Hiding in Plain Sight for Several Weeks
Billie Eilish broke an Instagram record when she debuted her new hair, but is her new, blonde look a wig, or is it actually a transformation?
New hair is one of the best ways to break the internet. When Billie Eilish showed off her new, blonde hair on Instagram, she broke a record on the platform, racking up more than 1 million likes in just six minutes. Billie's new hair has elicited a wide range of reactions from fans and fellow celebs, but there are some who are wondering whether the new look is actually just a wig.
Article continues below advertisement
Is Billie Eilish's hair a wig?
Billie's blonde hair is not a wig. In fact, the opposite is true. In a recent post on TikTok, Billie can be seen rocking the black hair with green roots that she's had for some time. Eventually, we see Billie lift the hair off of her head and laugh, revealing that her black and green hair is a wig, and has been for some time.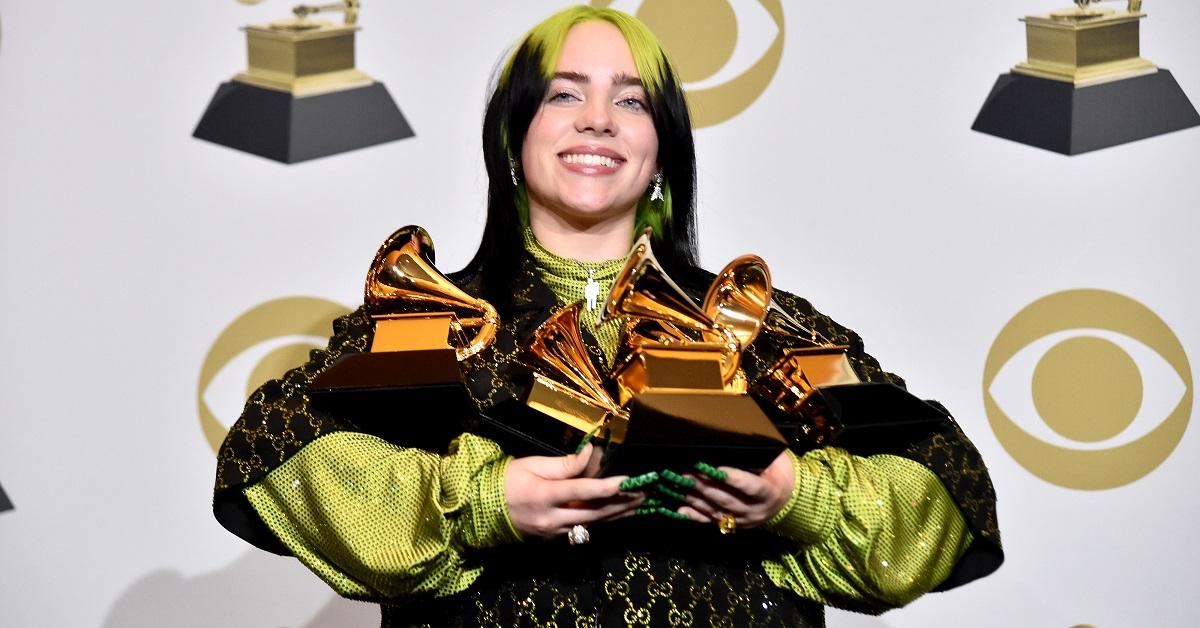 Article continues below advertisement
Fans had been theorizing that Billie's black and green hair was a wig before the reveal, citing the hats and headbands she's been wearing in recent months that seem to hide her hairline. Back in December, Billie also said that she would soon be changing her hair color, so the new blonde look shouldn't come as a huge surprise.
Billie wore a wig because her new hair took weeks to color.
Billie's hairstylist Lissa Renn offered more details on how Billie's new look was created.
"So proud & honored! Billie has been a client of ours 6+ years now, so fun to watch her grow and evolve as an artist and woman," Lissa wrote on Instagram. "I am incredibly grateful for her trust in me to create her new style and the beginning of a new era!"
Article continues below advertisement
In another post that has since been deleted, Lissa explained that she and Billie had been working on the new look for weeks. "The process is real when you're doing it right. Six weeks to get all the blackout of her ends without damaging it, along with her following my strict haircare regime," she explained. "We actually loved all the stages of lifting the color too but the end result is [fire emojis]."
Article continues below advertisement
Billie's new hair is currently the sixth most-liked post in the history of Instagram.
It seems that the months of work that Billie and Lissa did on her hair ultimately paid off. Billie's post is now the sixth most-liked post in the history of Instagram and currently has 17.5 million likes. Although it's unlikely to claim the top spot, it's clear that her fans are all in on her new hairstyle.
Although she hasn't released a new album since 2018, Billie's rise to fame has continued unabated. She recently won Record of the Year at the Grammys for the second year in a row, and a new documentary called Billie Eilish: The World's a Little Blurry was also released in February. The film charts Billie's rise to fame and features an astounding level of access into her life as she became more and more famous.