Isaac Hempstead Wright Explains Bran Stark's "Creepy" Stare in 'Game of Thrones'
Is Brandon Stark blind in Season 8 of 'Game of Thrones?' Isaac Hempstead Wright breaks down his unwavering stare on the show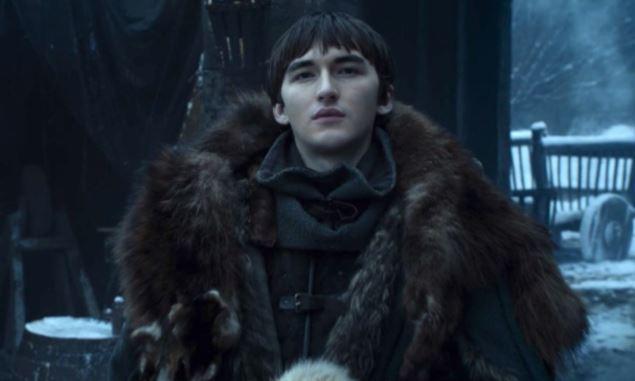 If you're a Game of Thrones fan (like us) than you know one intriguing character trait that viewers can't get enough of this season is Brandon Stark's blank stare. Aside from (spoiler alert) waiting for his nemesis Jaime Lannister to arrive at Winterfell, one of the most talked about things during Season 8 has been Bran's omnipresence.
Seriously, he is everywhere.
Article continues below advertisement
Though a man of few words, the Three-Eyed Raven seemingly has a lot going on in his mind — or behind his eyes — as he continues to creepily have a distant expression. And yes, social media went crazy creating memes in honor of Bran's stare.
His look has become such a trademark it even has some viewers convinced Brandon Stark has somehow become blind since we last saw him. Well fret not, young Bran has not lost his eyesight. However, the actor portraying the Three-Eyed Raven, Isaac Hempstead Wright, has not been as fortunate, sort of.
Article continues below advertisement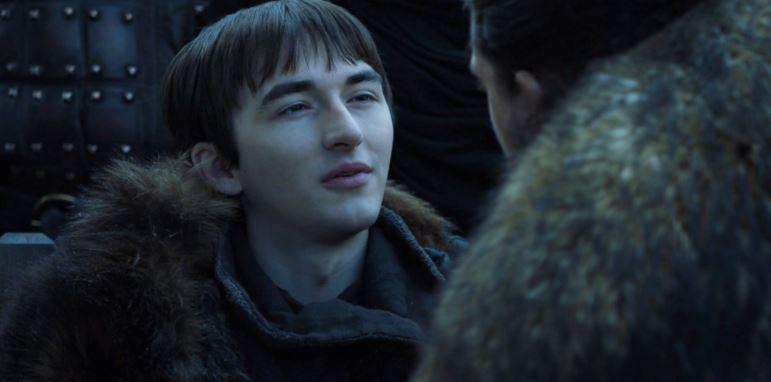 Brandon Stark is not blind, he's just really good at staring.
During an interview with Jimmy Kimmel, the 20-year-old actor revealed that he got so good at his trademark stare because he's really "completely blind" while filming the series.
Article continues below advertisement
In real-life, Isaac wears glasses to see, but in Game of Thrones, he is not able to wear his specs or contacts.
"I don't have my glasses and I don't have contact lenses," he explained to the late night host. "I need them to see." He even gave an example of how costar Sophie Turner (aka Sansa Stark) remarked on how well Isaac portrays Bran's stare, telling Kimmel, "She said, 'Isaac, your stare is like you're staring into my soul', and I was like, 'I can't see you. That's why.'"
Article continues below advertisement
Can Bran Stark see the future?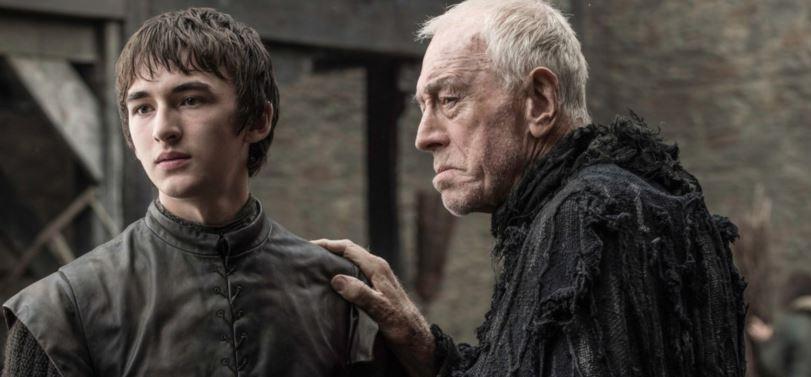 Article continues below advertisement
We all know that Bran has the ability to see into the past and present events, but can he see the future? So far, there is not definite answer to the question. The writers of GOT seem to purposefully be avoiding this plot line; however, we have seen glimpses throughout the show that lean towards Bran being able to see future events.
During Season 1, Bran had dreams about his father being in the crypts; therefore, he ultimately saw his father's death before it happened. Then in Season 6, Bran sees the explosion of Sept of Baelor, and this vision happens before Cersei moved forward with her plan.
In conclusion, it appears that Bran can see future events, but he has not mastered the ability to do so like he has his powers of warging and greensight.
Article continues below advertisement
Rewind: How did Bran Stark become the Three-Eyed Raven? 
Venturing back to Season 1, Bran's fate as the future Three-Eyed Raven was set as soon as Jaime pushed him out of the tower. This was even confirmed on last night's episode when the King Slayer and Bran reunited to have a quick little chat about their past.
Jaime tells Bran that he is sorry for pushing him out of the tower, and that he's not that person anymore. To which Bran replies, "You still would be if you hadn't pushed me out of that window... and I would still be Brandon Stark." Once again, letting everyone know that he is NOT Bran Stark.
Article continues below advertisement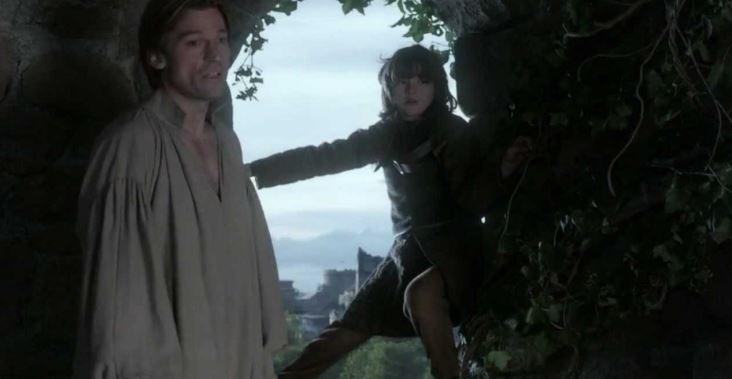 As the show progressed, the young Stark boy had visions, which led him beyond the wall and to the old Three-Eyed Raven. Once the Night King came for the old man in the tree, he transferred the rest of his abilities to Bran; therefore, fully becoming the Three-Eyed Raven. Hence, the creepy stare…
Watch new episodes of Game of Thrones on Sundays at 9 p.m. ET on HBO.