You'll Never Guess Which Hollywood Icon's Grandson Is in 'The Mandalorian'
Brendan Wayne has surfaced in an episode of 'The Mandalorian,' and we want to know if the young actor is related to John Wayne.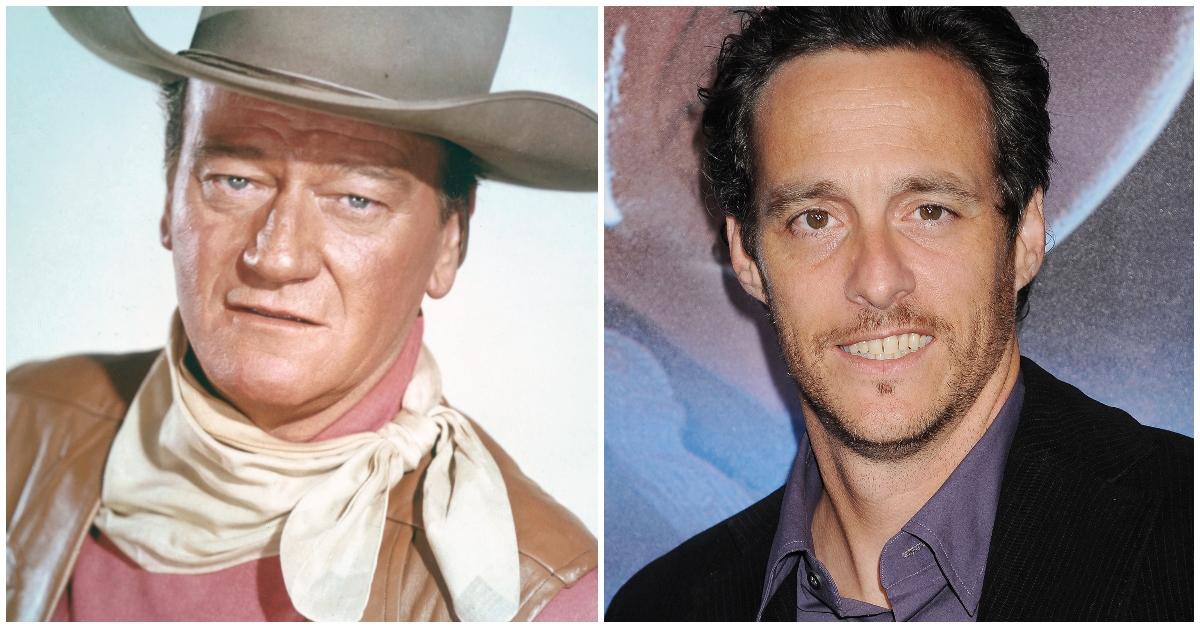 As we continue to make our way through The Mandalorian, we noticed a somewhat familiar name in the eighth episode of the first season: Brendan Wayne. While Wayne is a pretty common last name, we were still immediately reminded of the classic Hollywood star, John Wayne — is it possible that Brendan Wayne is related to the famous gunslinger?
Article continues below advertisement
It is not only possible, but it is confirmed! John Wayne and Brendan Wayne are family, but it's not quite so simple. When Brendan Wayne made his way onto the Hollywood scene, reporters would consistently ask about his relationship to John Wayne, and as we know with any Hollywood royalty, it can be pretty impossible to sit in their shadow.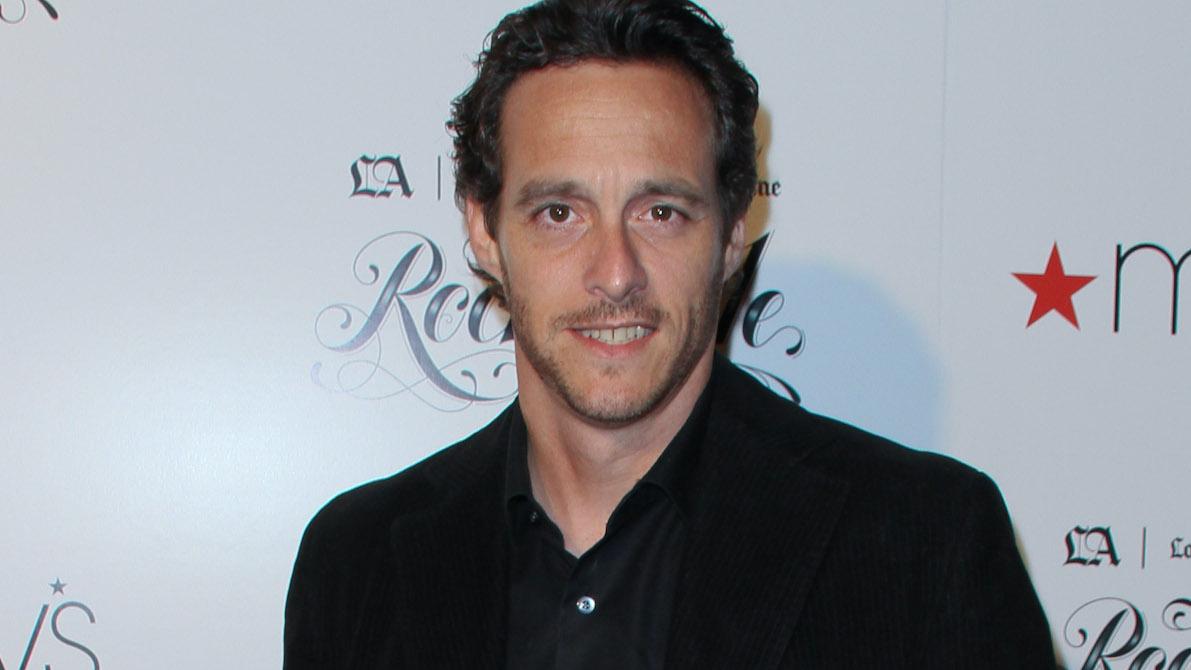 Article continues below advertisement
Brendan Wayne's mom is John Wayne's daughter, Mary Antonia.
John "Duke" Wayne was a popular Hollywood icon who starred in many Westerns, most famously for movies like Stagecoach in 1939 and True Grit in 1969. His acting and directing career spanned 40 years and is considered Hollywood royalty.
John had seven children, including a daughter named Mary Antonia, who married Donald LaCava. The couple had eight kids together, including Brendan.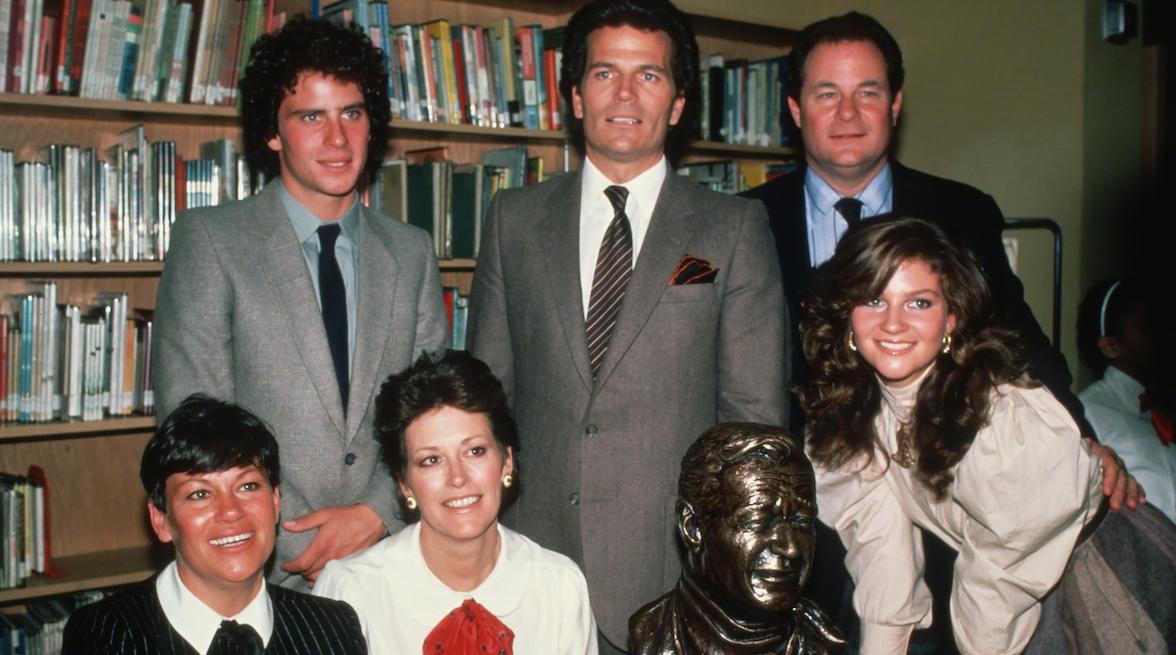 In 2011, Brendan was cast in a Jon Favreau-directed film, Cowboys & Aliens, which brought him into the limelight. Even though he was nowhere near top-billed, his relation to John Wayne, as well as his good looks, brought quite a bit of press to the relatively green actor.
While Brendan's grandfather passed away in 1979, only seven years after Brendan was born, he still has some early memories of John, or "granddaddy," as he recalls.
Article continues below advertisement
Brendan Wayne had a unique relationship to John Wayne.
Even though Brendan is now an actor of his own right, it will be tough to fill his grandfather's shoes. In a Vanity Fair interview, Brendan shared that he loves messing with reporters who ask about John Wayne. He'll say things to reporters such as, "Could we not talk about John Wayne so much? We were never on good terms," and, "He was a bastard. Don't let anybody tell you different."
But apparently, it's always in good fun, although we wouldn't be too surprised if John Wayne really did point a gun at Brendan as a baby. However, in that same interview, Brendan Wayne praises his grandfather and talks fondly of early memories, sharing, "My memories of him are of being on his boat and fishing with him, which I know is a very different visual image than the rest of the world has."
Article continues below advertisement
Brendan Wayne doesn't mind being compared to his famous grandfather.
When he was first cast in Cowboys & Aliens, Brendan was a bit apprehensive to follow so closely in his grandfather's footsteps, but he knows it also gives him some clout among bigger Hollywood names.
The Mandalorian is also directed and created by Jon Favreau, so it was only natural to work with a modern relative to a classic Western star in a new age Western.
Not only that, but in a Vulture interview, Brendan shared that when directed to channel his grandfather, Brendan was more than on board, and totally succeeded in bringing John Wayne to the set of The Mandalorian.