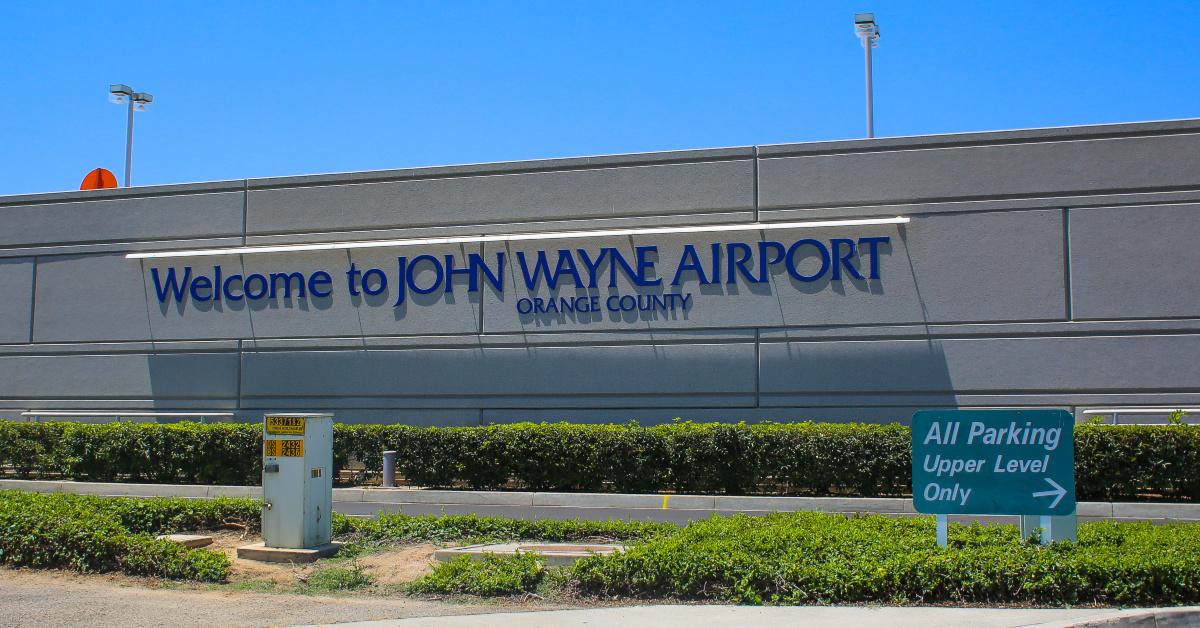 John Wayne Airport Might Get a Name Change Thanks to the Duke's Racist Comments
For the past 40 years, people flying into (or out of) Orange County, Calif. have walked through the halls of John Wayne Airport. Now, that may be about to change. The Democratic Party of Orange County has passed an official resolution to rename the airport — or, rather, to restore its name to Orange County Airport.
Article continues below advertisement
If you've been paying attention over the past few weeks, you probably have a pretty good idea of why people are petitioning for the name change. The main reason people want John Wayne's name removed from the airport is pretty straightforward: He made racist comments. Here's what you need to know.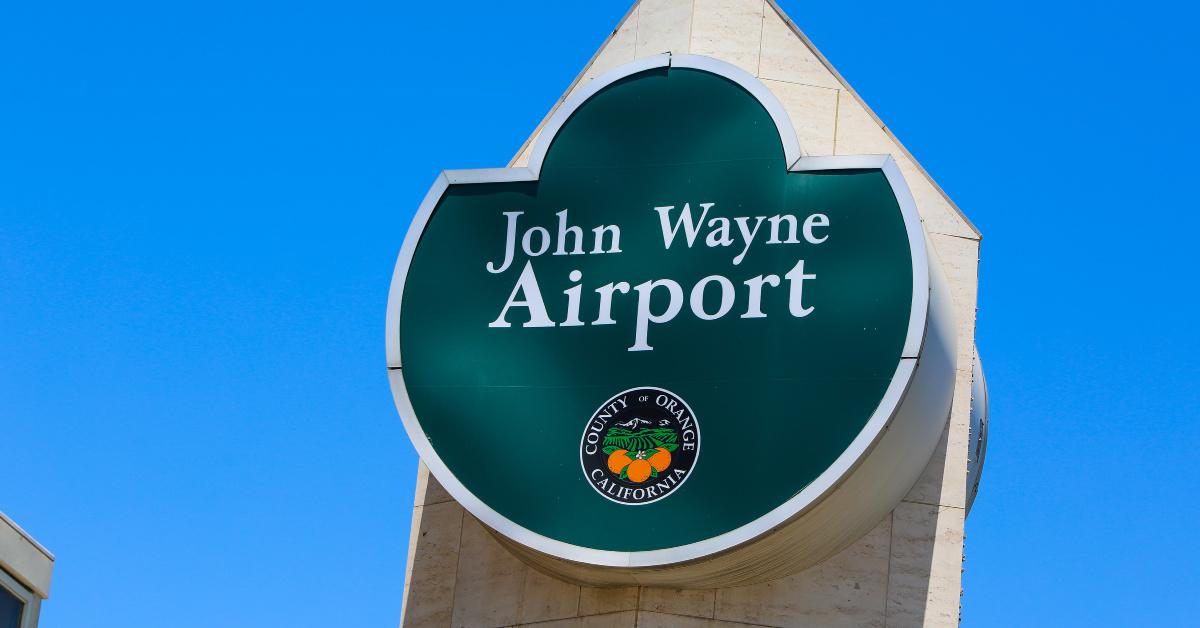 Article continues below advertisement
John Wayne definitely made racist comments in the past.
When it comes to John Wayne's racist comments, there's one interview that gets brought up every time. That would be his 1971 interview with Playboy Magazine. In it, John Wayne serves up several bigoted takes. "I believe in white supremacy until the blacks are educated to a point of responsibility," he says. (Note: John Wayne uses the term "blacks" to refer to Black people throughout the interview. Though we now consider that usage antiquated and derogatory, it was more widely accepted at the time.)
That's hardly the end of John Wayne's racist views. He says about America's Indigenous population, "I don't feel we did wrong in taking this great country away from them [...] Our so-called stealing of this country from them was just a matter of survival. There were great numbers of people who needed new land, and [they] were selfishly trying to keep it for themselves."
Article continues below advertisement
John Wayne goes on to espouse his disdain for welfare systems, the Black Panthers, and the concept of white privilege. He claims that "the liberals seem to be quite willing to have Communists teach their kids in school." He uses an anti-gay slur. We'll put it this way: If John Wayne had lived long enough to run his own Facebook page, you know exactly what kind of memes he'd be sharing.
Article continues below advertisement
Why do they want to change the name of John Wayne Airport?
And so, many people have come to the simple conclusion that John Wayne's name shouldn't be attached to an airport. Naturally, there are plenty of dissenters who claim that one interview containing racist opinions shouldn't preclude one from having an airport named in their honor. Among them is Ethan Wayne, John Wayne's son. In a 2019 interview, he said that the Playboy interview was being taken out of context, and that his father "took everyone at face value."
"[A]ny discussion of removing his name from the airport should include the full picture of the life of John Wayne and not be based on a single outlier interview from half a century ago," he said. The Democratic Party of Orange County disagrees. Having passed the resolution to restore the name of the airport, the final decision now lies with the Orange County Board of Supervisors.
As people across the country continue to grapple with the United States' racist past (and present!), John Wayne's 1971 interview probably doesn't stick out as the most egregious thing ever. Still, while we're removing statues of other problematic dead guys, perhaps it's time for this one to ride into the sunset forever, as well.