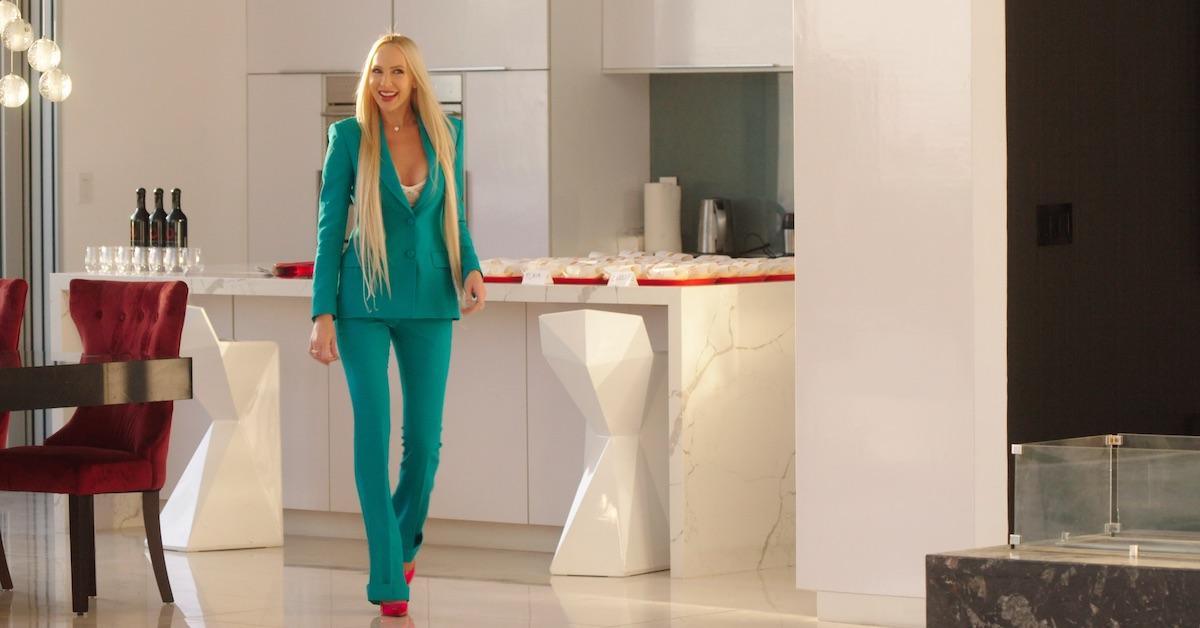 Christine's Wedding-Day Nausea Wasn't a Pregnancy Scare — It Was COVID-19
When Christine Quinn confided in her 'Selling Sunset' co-stars about her wedding dress not fitting right, pregnancy rumors arose. Is Christine pregnant?
Season 3 arrived as a welcome surprise for fans of Selling Sunset, just weeks after Season 2. The most recent eight episodes have fans talking about Chrishell Stause's shocking divorce, which cameras captured, but also about stunning blonde realtor Christine Quinn, who we see get married in the Season 3 finale.
Article continues below advertisement
In December, Christine married MIT grad Christian Richard in a goth-themed ceremony that featured a pair of black swans, gargoyles, and a bleeding cake. The bride wore a fabulous black gown. We get to see the wedding in Selling Sunset, and some fans are wondering whether Christine was actually sporting a baby bump while she walked down the aisle. So, is (or was) Christine pregnant? Keep reading while we investigate!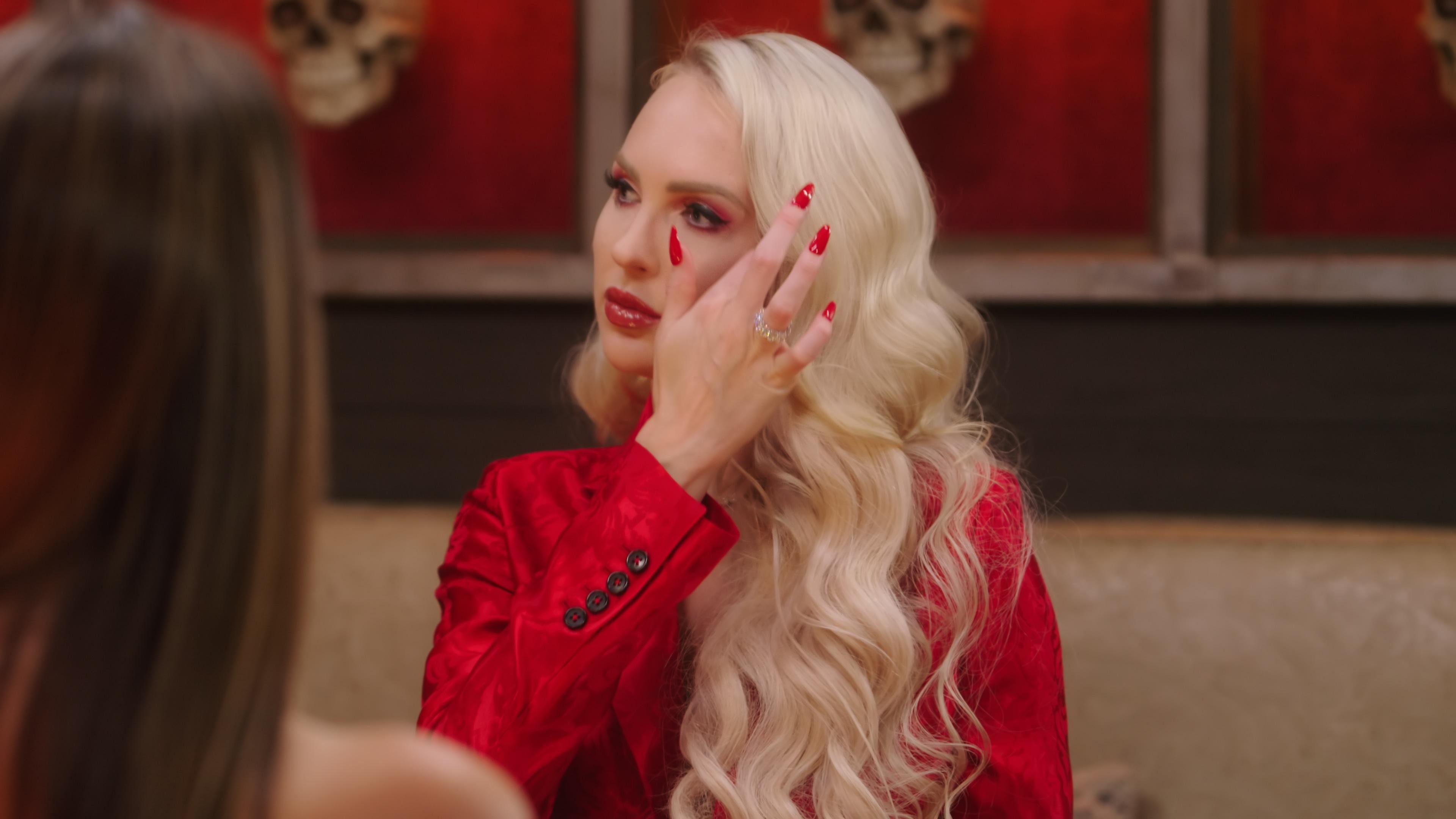 Article continues below advertisement
Is Christine Quinn pregnant?
The rumors of Christine being pregnant at the time of her wedding started flying when the 31-year-old revealed to Selling Sunset co-stars Heather Rae Young and Davina Potratz that her gothic sequined black dress wasn't fitting her properly.
The bride-to-be was dismayed by the fact that she kept having to go back and forth with alterations, claiming that her body rarely changes and has pretty much always been the same. "Like my boobs are f--king huge, and they're having to like, alter and change everything," she said on the series.
Article continues below advertisement
Considering her symptoms, Heather asked her real estate co-worker whether she might be pregnant. While Christine coyly denied any pregnancy rumors, Davina pointed out that her colleague's changing body and recent symptoms, like nausea and vomiting, all suggested that she might be expecting.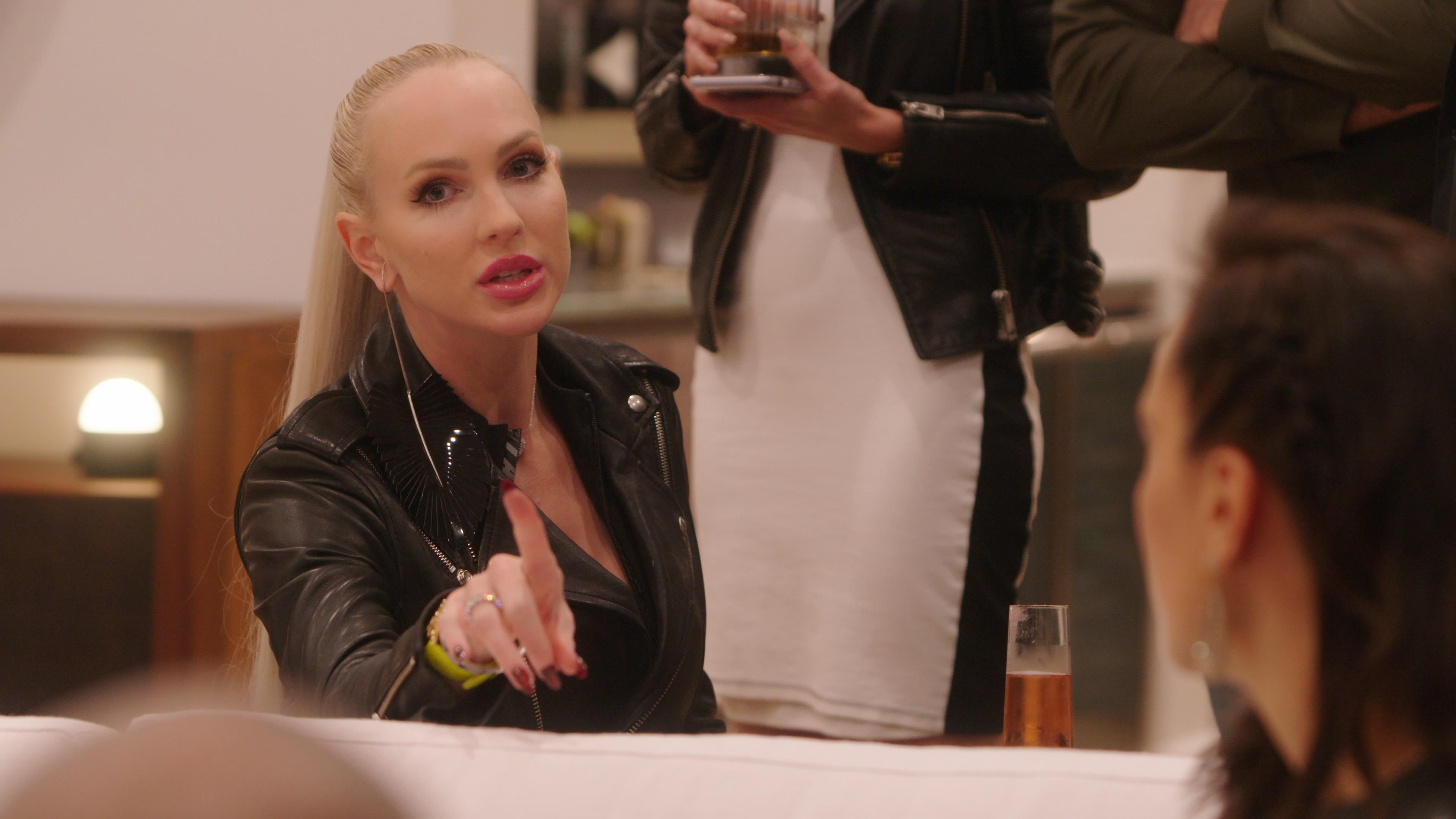 Article continues below advertisement
"She's in denial," Davina said, while Heather teased her colleague, saying that Christine wasn't at all ready for a baby and would probably need the help of many nannies if she were to consider starting a family.
Considering the fact that her wedding actually took place in December, we're going to run with the fact that Christine was not pregnant at the time of her ceremony.
Why was Christine sick at her wedding?
Christine would probably have had the baby by now if she had been pregnant on her wedding day, or at least be showing more visibly on social media. From the looks of her recent selfies and IG videos, it appears she is still childless and making the most of life with her new husband.
Article continues below advertisement
But, Christine was indeed sick on her wedding day, just not with morning sickness. Her symptoms of nausea and vomiting might have actually stemmed from the fact she was sick with COVID-19 at the time of her wedding day.
"I was really, really sick on my wedding day. I actually had what I now know is corona," she said on an Instagram Live called Goss Chats. "I got really sick in late December and we were traveling, and I was sick for about a month when we were filming. I couldn't even have a bachelorette party. I was so bummed about that because I was so sick."
Stream all three seasons of Selling Sunset on Netflix.