People Must Be Gaga for Corpse Husband, Because They Wanna Know if He's Single
Fans of Corpse Husband want to know: Is the popular Twitch streamer single? Pretty interesting considering he is super anonymous.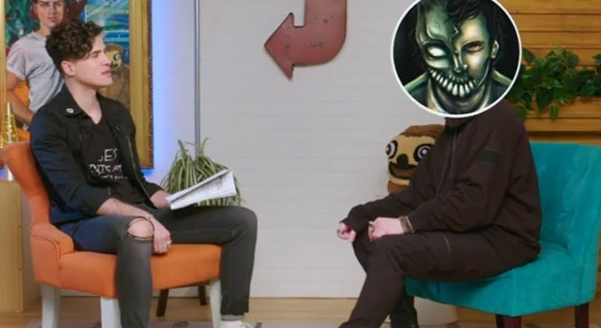 Whenever someone gets a little bit of recognition, especially in the world of entertainment, people start flocking to the internet to discover whether or not they're single, even if said people have no idea what the entertainer in question looks like. This is exactly the case with Corpse Husband, and fans of the popular Twitch streamer are wondering whether or not he's spoken for.
Article continues below advertisement
Is Corpse Husband single?
It's almost impossible to know that as no one in Corpse's life knows that he creates YouTube videos and livestreams his gaming sessions on Twitch for a living, or so he says. I guess it depends on how committed he is to his anonymity. In a discussion with Anthony Padilla, he's said that he has no social life whatsoever, "I just come off as sketchy to everybody," and that he "can't answer simple questions."
Being a totally anonymous internet personality has its drawbacks, it seems, because he can't relay what he does for a living. Before he started his career in streaming, Corpse Husband has said that he has a girlfriend, so he could very well still have a significant other. This must mean that he trusts them entirely to not blow up his spot, or that he cut ties with a significant other in order to maintain his secrecy.
Article continues below advertisement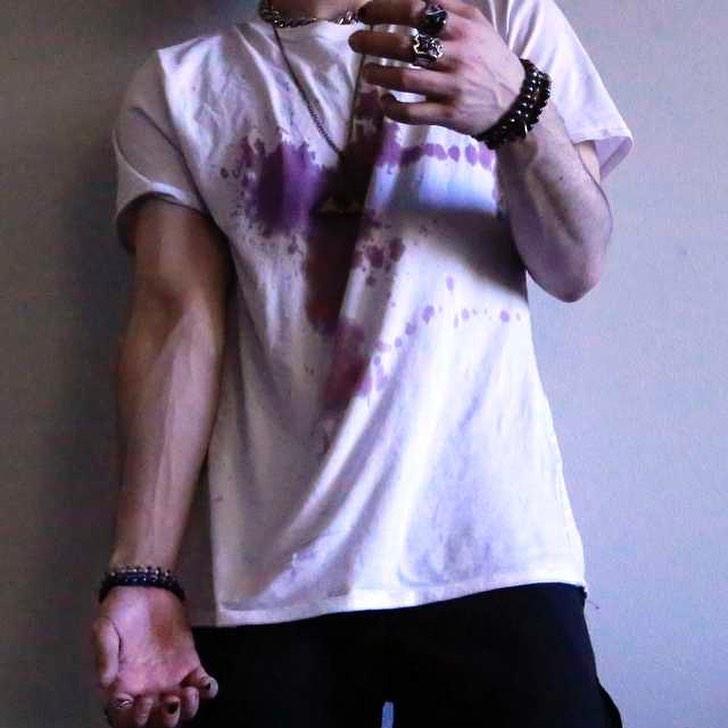 Personally, I think he could very well keep his occupation a secret, as so many people are working remotely these days, especially due to the "uncertain times" caused by the COVID-19 pandemic. So as far as we know, based on what Corpse Husband has said previously, he does indeed have a girlfriend.
Article continues below advertisement
There was some talk for awhile as to whether or not Corpse Husband and fellow online streamer Sykkuno could possibly be in a relationship. The two have an on-the-record bromance that a lot of fans hoped could turn into something a little less platonic. Corpse has also gone on the record to say that he's straight, but he's quick to comment whenever he finds another man attractive.
We have very few indications of how Corpse Husband looks, with the most recent one being a single strand of curly hair he showed his fans after hitting one million Instagram followers. He wrote, "Thanks for 1M on insta u lil freaks. Here's a strand of my hair. #onlystrands #onlyhands #corpsehusband" in the caption for the celebratory IG post.
Article continues below advertisement
It's even more impressive considering that he doesn't follow the typical IG reach strategy of posting every single day and at certain times. He only has seven posts on the platform, showing just how big of a reach he has with his Twitch and YouTube gaming.
Article continues below advertisement
Corpse's fans are fascinated with the lyrics to his song "E-GIRLS ARE RUINING MY LIFE."
In addition to streaming and gaming online, Corpse also makes music and his "E-GIRLS" track is currently sitting at 11+ million views on YouTube. He pinned the lyrics in the top comment of the video here, which we won't list because it's pretty explicit, but you can check them out here if you're interested.
He's also gained popularity for requesting fans not send him exorbitant donations. Internet culture is filled with people who are constantly plastering their faces and loud-mouthed opinions all over the place and trying to make that almighty dollar in seemingly the easiest way possible, so it's great to see Corpse curb that trend of exorbitant donating. We get it, ladies — we stan, too.