'Then Came You' Fans, We Have Bad News — Craig Ferguson Is Happily Married
Is Craig Ferguson married? The prolific actor, comedian, writer, and show host got married three times in the past. Is he single, or is he taken?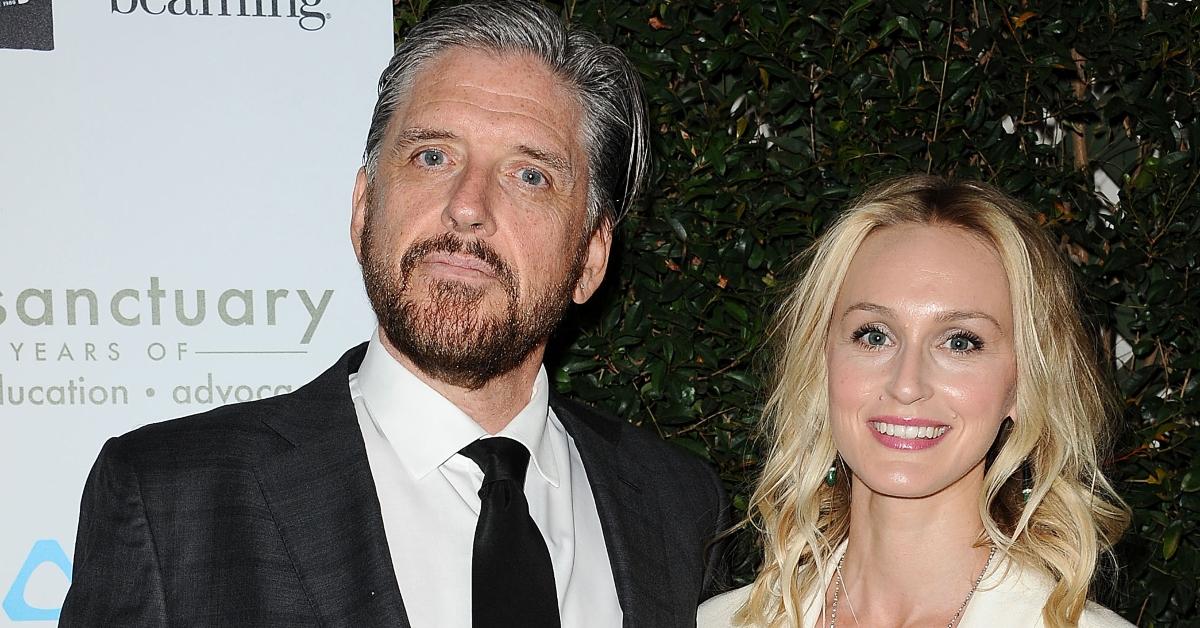 Actor, writer, comedian, show host, and producer Craig Ferguson likes to stay busy. In the past few years alone, he has appeared in movies like Then Came You and How to Train Your Dragon, and he also worked on comedy specials like Craig Ferguson: Hobo Fabulous. Between 2005 and 2014, he hosted The Late Late Show with Craig Ferguson. Craig has achieved unparalleled success in the entertainment industry, but what about his personal life? Is he married or is he single?
Article continues below advertisement
Is Craig Ferguson married?
Craig got married to art dealer Megan Ferguson (née Megan Wallace Cunningham) in 2008. In trademark fashion, he revealed the fantastic news via a series of humorous quips in a previous episode of The Late Late Show with Craig Ferguson.
"This doesn't mean we can't see each other anymore, it's just that when we see each other now, it will have to be in private," he remarked at the time, as archive footage posted on YouTube reveals.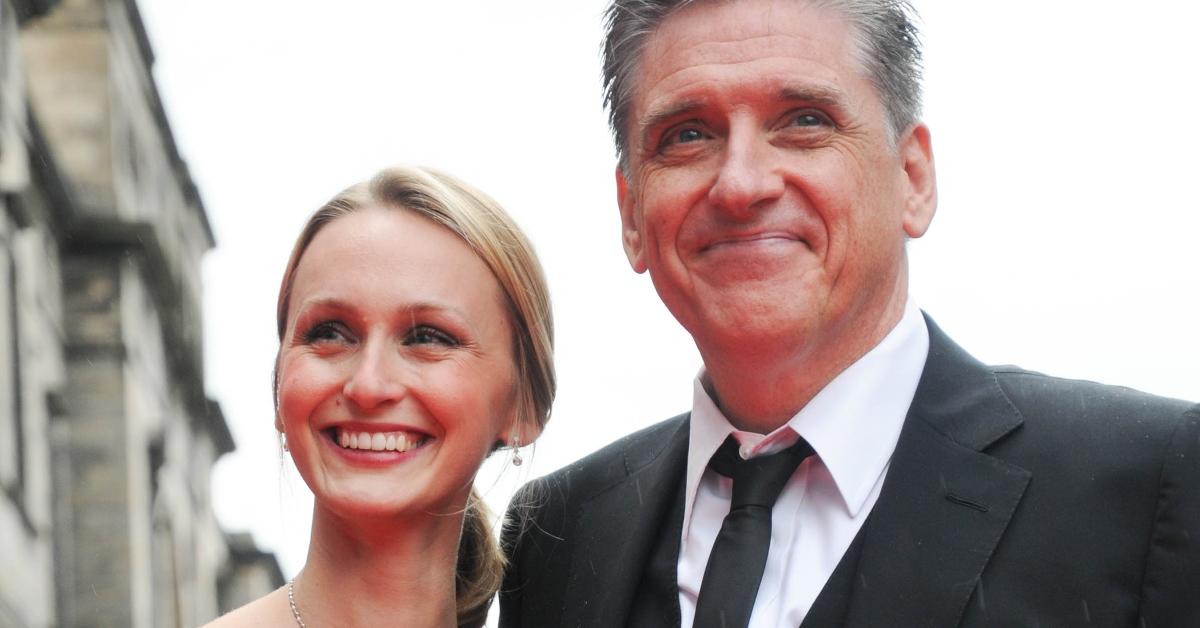 Article continues below advertisement
Craig and Megan have kept a relatively low profile for the most part, barely discussing details about their personal life in interviews with the media. It's uncertain how they met or how long they dated each other before tying the knot. They have a 9-year-old son, Liam James, while Craig is also the father of 19-year-old Milo Hamish, whom he shares with ex-wife Sascha.
Over the years, Craig and Megan have embarked on a range of work projects together. In 2017, they launched Couple Thinkers, a six-episode-long web show that saw the couple reach out to leading experts, scientists, physicists, trailblazers, and beyond with the hope of finding more concise answers to the big questions in life — and resolving their most commonly occurring intellectual disputes in the process.
Article continues below advertisement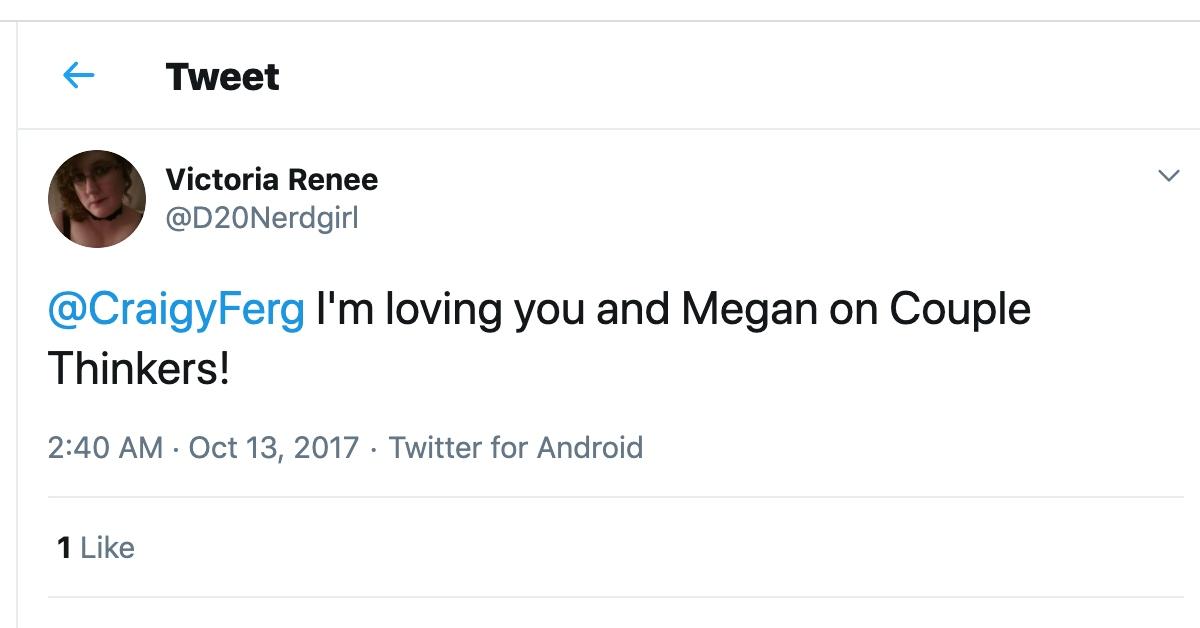 Informative and entertaining, the show saw the couple conduct colloquial conversations with Arianna Huffington, best-selling author and the founder of The Huffington Post, Jo Nesbø, a writer best known for his Harry Hole detective crime novels, Daisy Robinton, a molecular biologist, and the like.
Article continues below advertisement
The show received high praise from fans.
"@CraigyFerg Couple Thinkers is bringing science into pop culture. Real breath of fresh air. Love the mental sparring between M and C," tweeted an enthusiastic fan.
"P.S. I was sad to see the Couple Thinkers end. I'd really enjoyed it!" wrote someone else.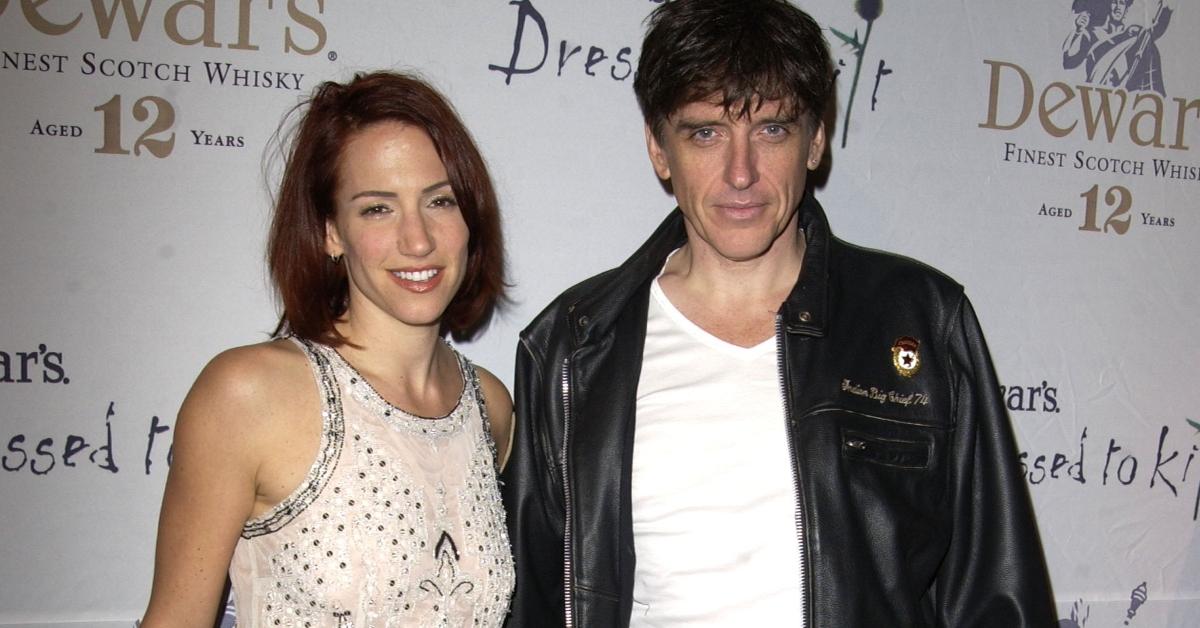 Article continues below advertisement
Before the release of Couple Thinkers, Megan served as a consulting producer on Craig Ferguson: Does This Need to Be Said?, and as a writer on TV special documentaries like Craig Ferguson: Just Being Honest and Craig Ferguson: I'm Here to Help. According to her IMDb page, she also appeared on a previous episode of The Late Late Show with Craig Ferguson.
Craig has two ex-wives.
Craig got married twice before meeting Megan. He got married to Anne Hogarth in 1983, and they stayed together for three years. In 1998, Craig tied the knot once again, marrying Sascha Ferguson (née Sascha Gabriella Corwin). She later appeared in The Big Tease, a 1999 movie Craig co-wrote and starred in. They opted for divorce in 2004.