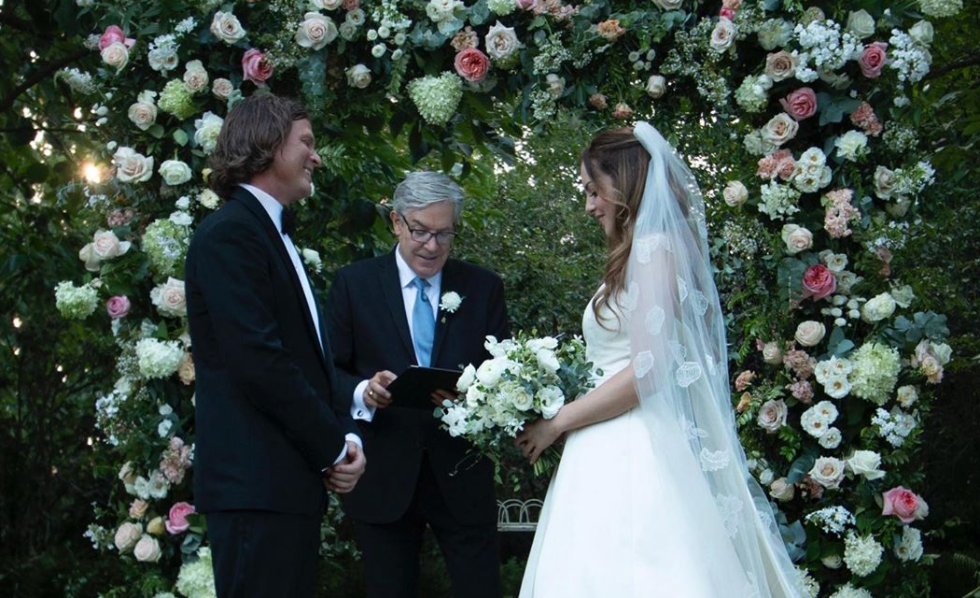 'Dynasty' Star Liz Gillies Surprised Everyone By Getting Married — Meet Her Husband
Not even a global pandemic is stopping some celebs from getting hitched, including Dynasty star Elizabeth (Liz) Gillies, who married composer Michael Corcoran. The couple originally planned for an April wedding, but pushed it back due to COVID-19. Four months later, Liz and Michael got married at Fernbrook Farms in New Jersey with a small group of guests (10 total) in attendance. Although the wedding was on August 8, Liz just shared several photos from her big day on Instagram today.
Article continues below advertisement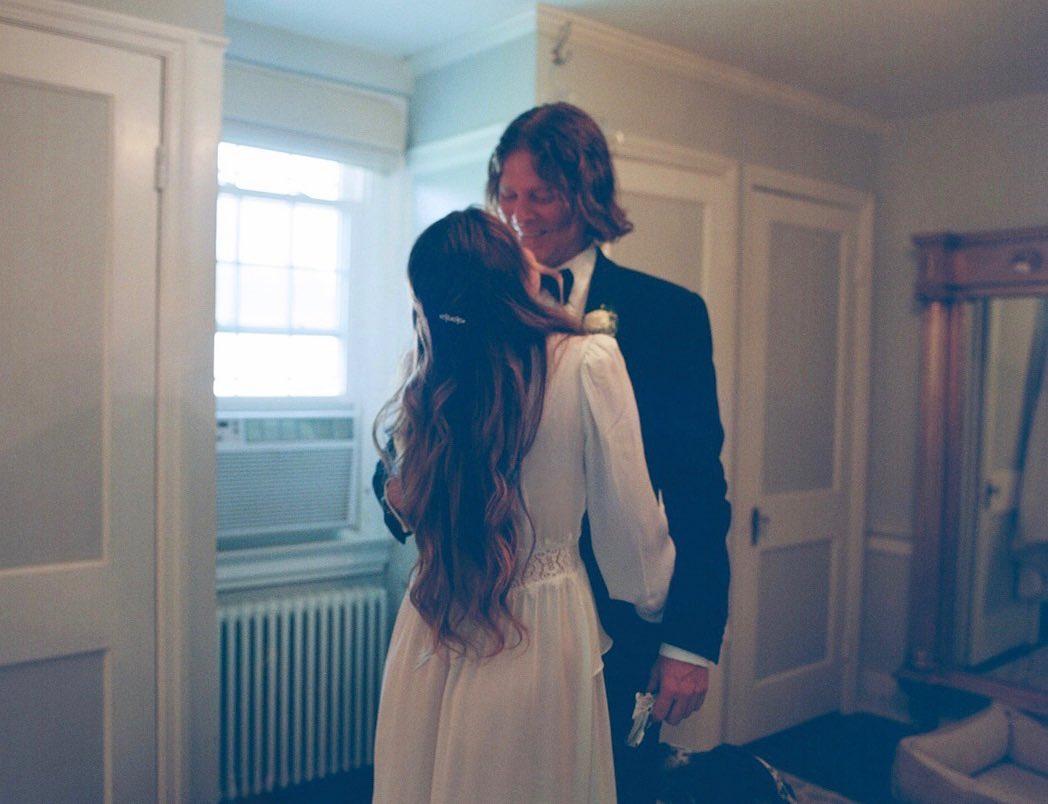 Who is Liz Gillies' husband?
You probably have heard Michael Corcoran's work if you watched Nickelodeon shows like Drake & Josh and iCarly. The 47-year-old was the composer for both shows, as well as Zoey 101, Sam & Cat, Henry Danger, and most recently, and episode of Coop and Cami Ask the World, according to his IMDb. He also worked on the soundtrack for Victorious, which Liz, who's now 27, starred in. Did the two meet while on set? While we know that Liz and Michael had been together for six years before getting married (meaning, they must have started dating in 2014 or so), Liz maintains they weren't romantically involved while in Victorious.
Article continues below advertisement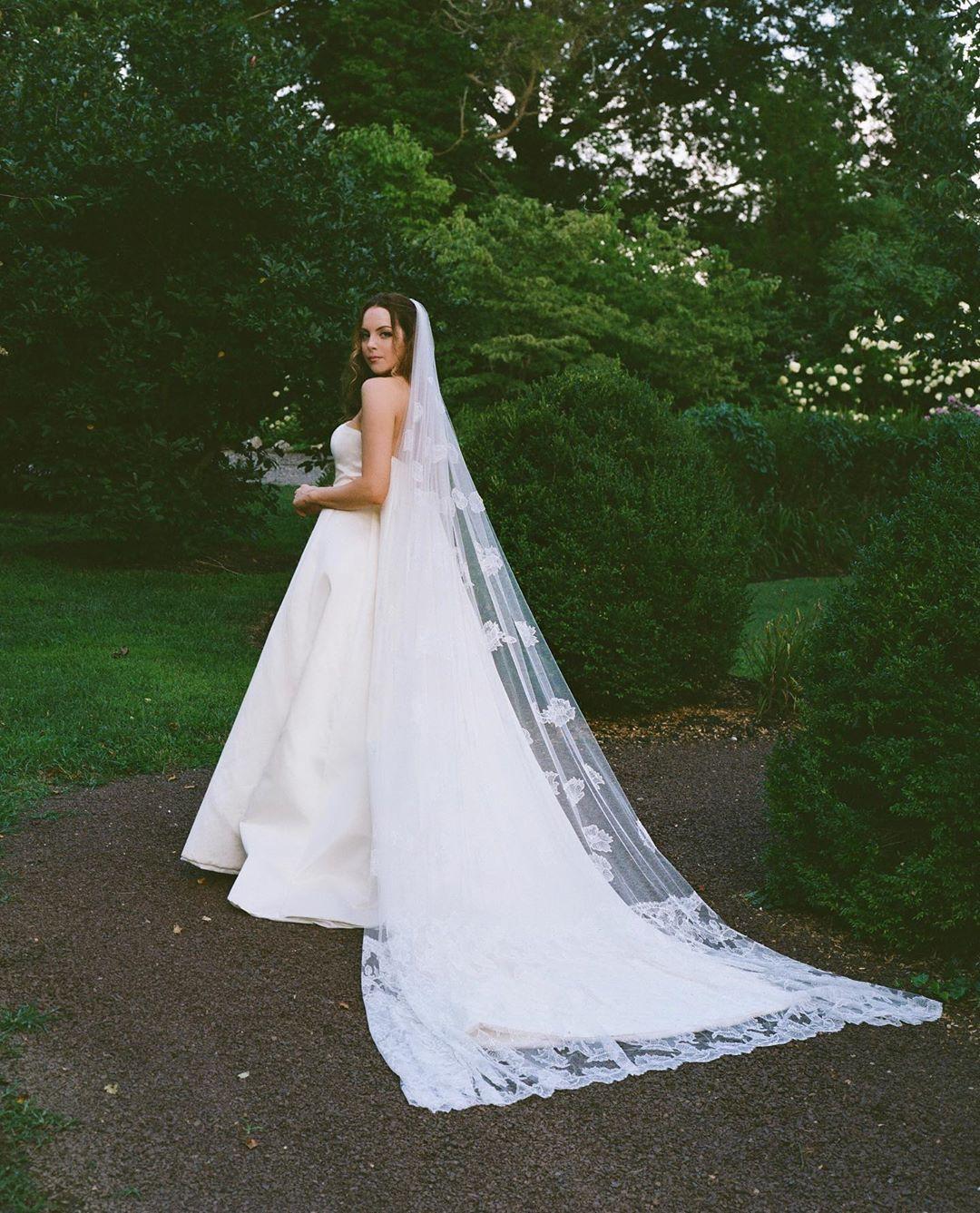 "I always had a crush on him. But I played it cool," Liz told Vogue in an interview. Liz was in Atlanta filming Dynasty, and she and Michael would see each other over the weekend in Los Angeles, where he lived. "Once Dynasty got picked up for a third season, I not-so-subtly suggested that he relocate so that we could start a new chapter in Atlanta," Liz told Vogue. She added, "Luckily, he agreed, and we bought a house together. He's a California guy through and through, so it was a big deal for him to leave LA and move to the Southeast."
Article continues below advertisement
The couple got engaged as soon as they closed on their new house in Atlanta. "When we got there, he started leading me down to the backyard. I had no idea what he was doing. All of a sudden, he got down on one knee and proposed to me right there. I was totally surprised. It was a perfect proposal," Liz said. Michael added, "I had to travel with the ring in my pocket all day. It was tripping me out to have it on me for so long. I was definitely relieved when I was finally able to propose, and she said yes."
Some Liz fans are concerned about their age difference, noting how much older Michael looks. There's also speculation that they may have been romantically involved when she was a teenager on Victorious (however, this has not been confirmed, and as far as we know, Liz and Michael started dating when she was 21).
Article continues below advertisement
Article continues below advertisement
However, many people are happy for the Dynasty actress.
Article continues below advertisement
Liz described the wedding as being very special to Vogue, detailing that the two took a road trip in an RV to get to New Jersey. "We'd never driven one before, so the whole thing was a bit insane, but Michael did a great job. We got tested before we left and quarantined with my family for two weeks before the wedding. With everything going on, it felt so nice to be in my childhood home with nothing to do but relax leading up to the big day. We cooked and took the dogs for long walks and really just enjoyed each other's company. It felt good to slow down. Overall, we were very fortunate to be able to safely spend this time with family. It was incredibly special."