Matt Iseman Wears a Ring, but It Has Nothing to Do With Being Married
'American Ninja Warrior' host Matt Iseman is some viewers' favorite part of the show and some are curious about whether or not he has a wife.
Longtime American Ninja Warrior host and commentator Matt Iseman might be as interesting as the actual competitors to some fans. He has been with the series since Season 2 and has remained the comedic, but knowledgeable, voice behind the would-be champions as they vie for their qualifying spots each season.
Article continues below advertisement
Because Matt is so popular among fans, especially during the new season amid the COVID-19 pandemic, some can't help but wonder about his private life. Like if he has kids and a wife outside of the show. Obviously, his day doesn't start and end with American Ninja Warrior, but it is a huge part of his life. And the people want to know about the rest of it.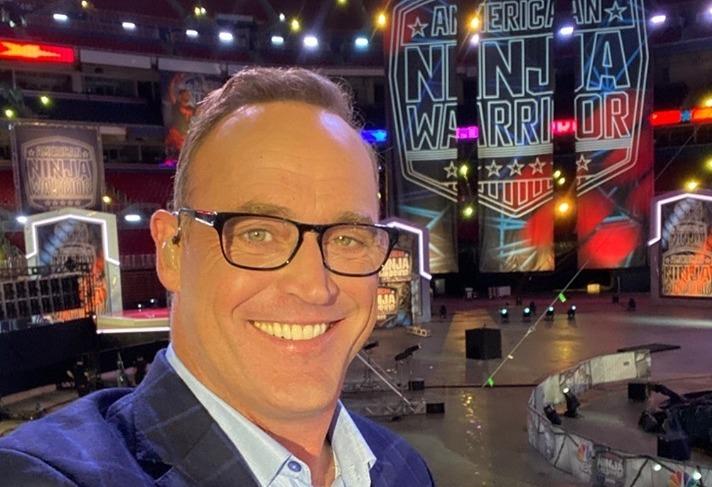 Article continues below advertisement
Does Matt Iseman have a wife?
Even though Matt is a total catch and has charmed viewers and competitors alike on the show for years, he appears to not only be unmarried, but also single. His Instagram is full of selfies and promotional photos relating to American Ninja Warrior, as well as some videos of himself cooking at home. Once again, total husband material right there. But Matt either chooses to keep his romantic life private or he's just too busy to have the time to date right now.
Whatever the case may be, the fact that Matt appears unattached just means he has more time to devote to his career. In addition to being a host on American Ninja Warrior, Matt is also a comedian, the host of A&E's Live Rescue, and the host for Factorious, a podcast trivia game. There isn't much Matt isn't willing to try out, although marriage may be one of them.
Article continues below advertisement
Why does Matt Iseman wear a ring on his right hand?
Matt isn't married, but he actually wears a ring on his right ring finger a lot of the time and, even though it's not the finger typically linked to marriage, it has gotten people talking. It might have something to do with Matt's battle with rheumatoid arthritis, though. He has dealt with it for years and in one study, it was found there might be less articular erosion in a finger wearing a gold ring.
And, Matt told NIH MedlinePlus Magazine, the arthritis started in his finger.
Article continues below advertisement
"I had just turned 30 and my symptoms started with pain in my right index finger and then spread to my feet, back, and neck," he explained. "I was always exhausted and often sleeping up to 14 hours a day. I had been an athlete all my life, but couldn't work out at all and eventually gained 55 pounds. I saw a range of doctors, but no one could tell me what was wrong. When I was finally told I had RA [rheumatoid arthritis], I was relieved because I knew there was something I could do about it."
'American Ninja Warrior' 2020 is still happening.
Matt knew things could be difficult in filming a new season of American Ninja Warrior during a global pandemic. But, he told the Hampton Roads Show, they made it work without an audience present. Instead of the usual longer format, Season 12 is just eight episodes long and includes 150 competitors. It's a far cry from the usual heavier load the show presents, but for fans, it's better than nothing.
Watch American Ninja Warrior on Mondays at 8 p.m. ET on NBC.