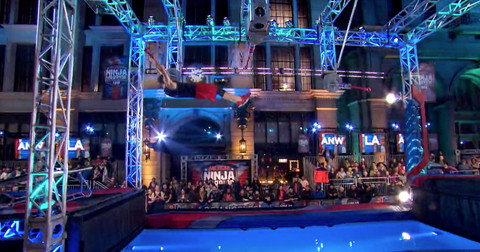 So, It Turns Out You Have to Pay to Compete on 'American Ninja Warrior'
By Pippa Raga
Wouldn't it be nice to stop working and collect millions of dollars for competing on a reality TV show? A girl can dream. Now that American Ninja Warrior is back on NBC for its 11th season, many fans are wondering how they can try their chances at getting on the show.
So how can you compete on American Ninja Warrior, and most importantly (don't lie), how much do American Ninja Warriors get paid? Stay with us and we'll break it all down for you.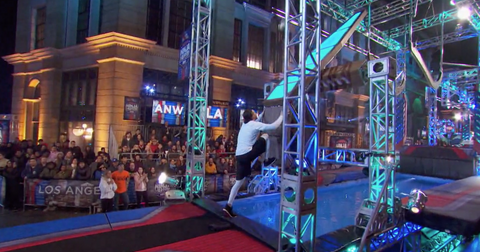 So, how much do American Ninja Warriors get paid?
What would you say if we told you that unless you win the full $1 Million pot, you go away totally empty handed? We hate to devastate you with such bummer news, but it's the sad truth. What's more, only two people in history have ever won the prize.
Meanwhile, everyone else has just faded into oblivion and poverty. Just kidding about that last part, sort of. But seriously, this all caused quite a stir back in Season 7's finale when one Geoff was the first to complete the obstacle, but still walked away empty-handed.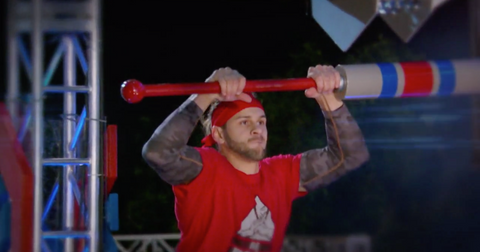 Why? Because the rules technically stipulate the prize goes to the person with the "fastest time," not the first to finish the course... They really get you on the technicalities! The rule has irked many fans who don't understand why NBC execs "couldn't afford to give Geoff Britton a couple hundred thousand as a second place prize."
Agreed.
If you want to compete on American Ninja Warrior, you might have to pay to play.
It gets better! Or worse — depending on whether you want to compete on American Ninja Warrior, or are just fascinated by the competition show from afar. Sometimes, in addition to not getting paid, you actually have to hand NBC money to compete on their show.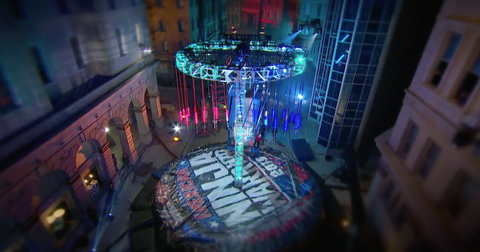 Oof! We hate when our dreams get crushed like this, but it turns out that competing on American Ninja Warrior is a lot like competing on Jeopardy! According to a five-time American Ninja Warrior contestant's reddit AMA, "everything is out of pocket for your travel to the location and hotel and food."
Way harsh, Tai! However, there is an exception — and it turns out Geoff didn't have to pay to lose in the very last moment, because he made it to the final. "Only time you had anything paid for is if you made the finals," the five-time contestant continued.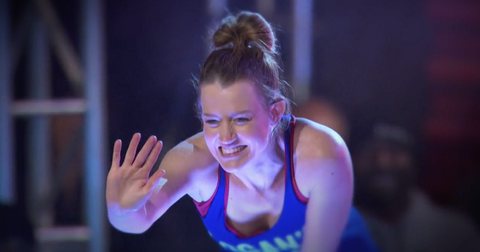 "When I went to Japan for ANW3, our flights and hotel was paid for and we got a stipend for things like food for the week," he said. After all, you're competing for the honor — not for the prize! Why else would one go on the same show five times?
How can you get on American Ninja Warrior?
If you want to compete on American Ninja Warrior, our trusted redditor alum says the best tip is to bookmark the ANW casting website and check back in often for the next tryout date. "It varies when they hold them," he writes, "but the last two years have been held during the summer months."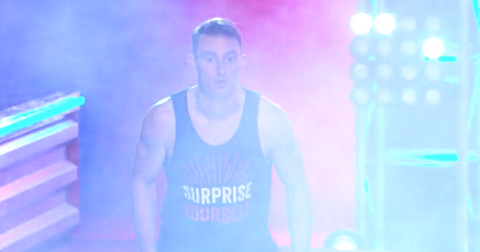 With regards to the application process itself, the ANW alum says it starts off basic, "then it get IN DEPTH lol."
"It will ask you about 50 questions varying from your educational background to what was your most difficult life experience," he explains.
"It varies what they ask from year to year but it has always been a lot of questions. It's best to start on your video early and your application as soon as possible," he continues. "Answering all those questions takes more time thank you think lol!"
Good luck to all the hopefuls out there! American Ninja Warrior airs Wednesdays at 8 p.m. on NBC.