'Frozen in Time' Fans Are Dying to Know if Dan Vickery Is Spoken For
'Frozen In Time' isn't just captivating viewers with its unique premise of updating homes, but folks also want to know if Dan Vickery is married.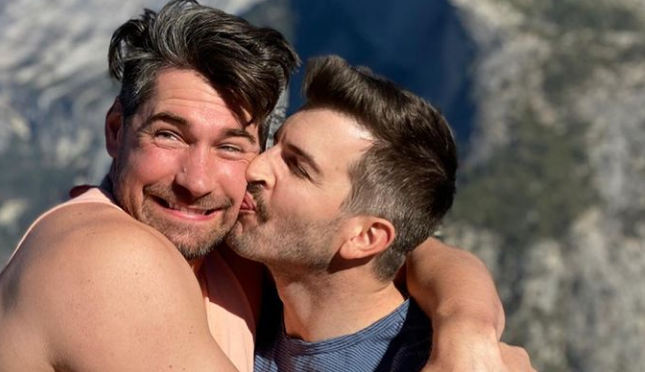 When you become a popular personality on film or TV, folks are inevitably going to want to know more about your life. What's your diet and workout routine? What school did you go to? What was your upbringing like? Are you a bidet person, an individual who wets toilet paper, or do you go dry? (All right maybe not that granular, but you get the picture.)
So it's no surprise that fans of HGTV's Frozen in Time are very interested in Dan Vickery's relationship status, namely if he's married or not.
Article continues below advertisement
Is Dan Vickery married?
If you aren't familiar with Vickery, he's the co-host of HGTV's Frozen in Time. He works alongside The Brady Bunch's Maureen McCormick (Marcia Brady) to help update homes "stuck in the past." However, this show does a little more than just toss in a bunch of modern appliances, knock down a few walls for an "open concept," give it a white/navy/gold accented paint job (or white/gray/slate), and call it a day.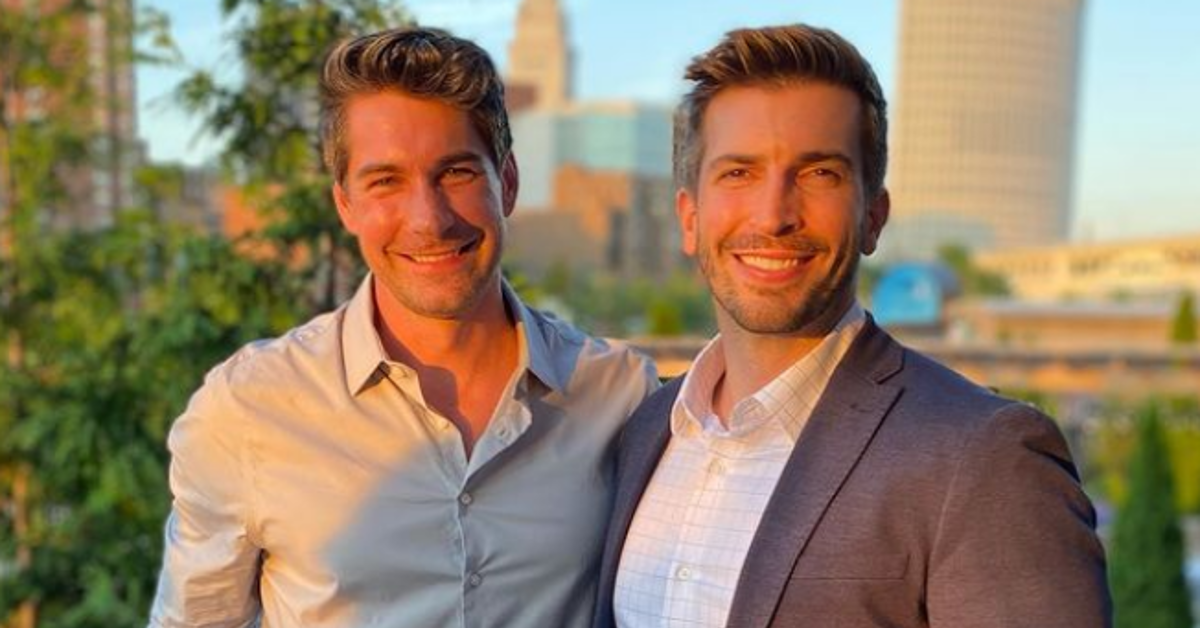 Article continues below advertisement
Frozen in Time has a slightly different take: It features houses that are "stuck" in their respective time periods. Maureen and Dan work do help give the houses an overhaul, however, with nods to the eras that the houses are from.
As per HGTV's webpage on the show: "Designer Dan Vickery and The Brady Bunch's Maureen McCormick overhaul homes stuck in a time warp. Dan brings the structure up to date while Maureen decorates with decade-specific pieces to give the homes a refreshed look with a nod to their original era."
Article continues below advertisement
Apparently there are tons of fans who have the hots for Dan, and they want to know if the man is spoken for. He's originally from Oregon and graduated with a Bachelor of Architecture degree. He then began working in Portland's metropolitan area.
Dan helped design 20 homes there before ultimately moving to Los Angeles in 2009. He was also featured in HGTV Design Star of the same year and three years later was featured in HGTV Design Star All Stars in 2012.
Article continues below advertisement
Dan became a fan favorite and his on-camera work led to other opportunities like TLC's special, Honey Do and even appearances on Today and Today with Kathie Lee and Hoda.
He also had a hosting gig on HGTV's website with Kid-Sized Design and has had several appearances on other news programs.
But his full-time co-hosting gig on Frozen in Time is certainly his biggest TV design accomplishment to date.
Article continues below advertisement
Dan Vickery isn't married, but he has a boyfriend, who's also named Daniel.
Daniel Sullivan and Vickery have been together for more than nine years (as of this writing), and the two can be seen cuddling up to one another on their respective Instagram pages. It looks like they have a shared love for road trips and outdoor outings, especially Yosemite Falls, Calif.
Article continues below advertisement
On Sullivan's Instagram page, he describes himself as a "Travel addict" and "A Slytherin who wishes he was a Gryffindor," and the two look super happy with one another and have been for a long time.
For air dates and information on where to watch Frozen in Time, head to HGTV's website here.