19 Do-It-Yourselfers Who Won't Be Getting a Call From HGTV Any Time Soon
Some people are just born handy, and these people came up with some brilliant "workarounds" when it comes to renovations.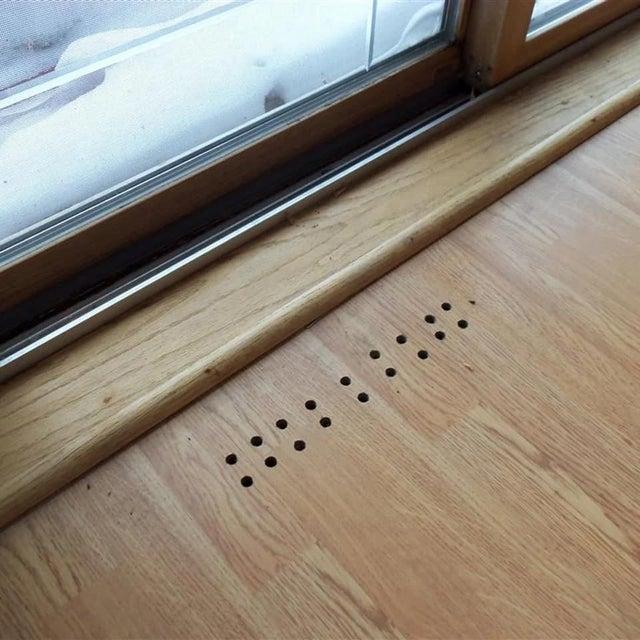 Being handy is a huge skill worth possessing. If you enjoy contracting and renovation work, then you'll have an easier time learning the ins and outs of the DIY life. You'll be able to have a way nicer house, or keep your car running for longer at a fraction of the cost because you aren't relying on someone else's know-how to get the job done. There's also an added benefit of having the work done just the way you want it.
Article continues below advertisement
However, not all handy people are created equal, and some folks' visions don't align with other people's, or what society necessarily deems as "fine craftsmanship" or "not bafflingly insane."
The following intrepid mavens of renovation don't play by society's rules and are so gifted when it comes to reno work that it's almost impossible to appreciate their genius.
The Recessed Door Pit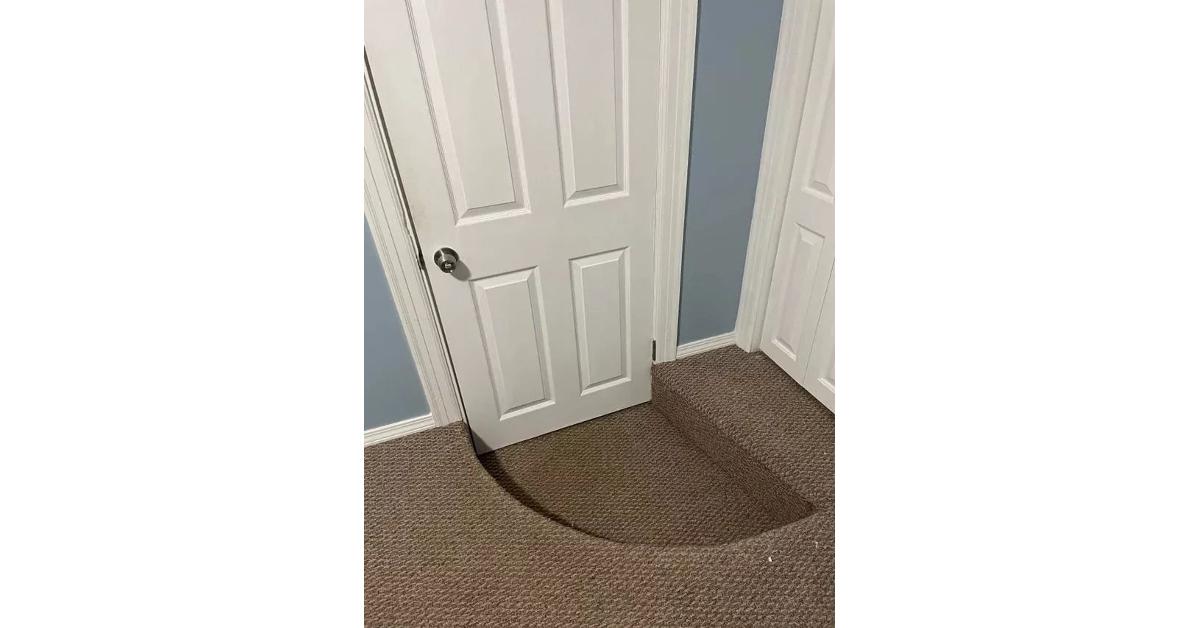 Article continues below advertisement
A perfect way to simultaneously trap someone in a room with ease without spoiling the raised aesthetic of your floor. This is for distinguished tastes only: level floors are for complete plebs, and a straight step down is a literal step down from those who don't appreciate protractor-esque shapes.
The Micro Kitchen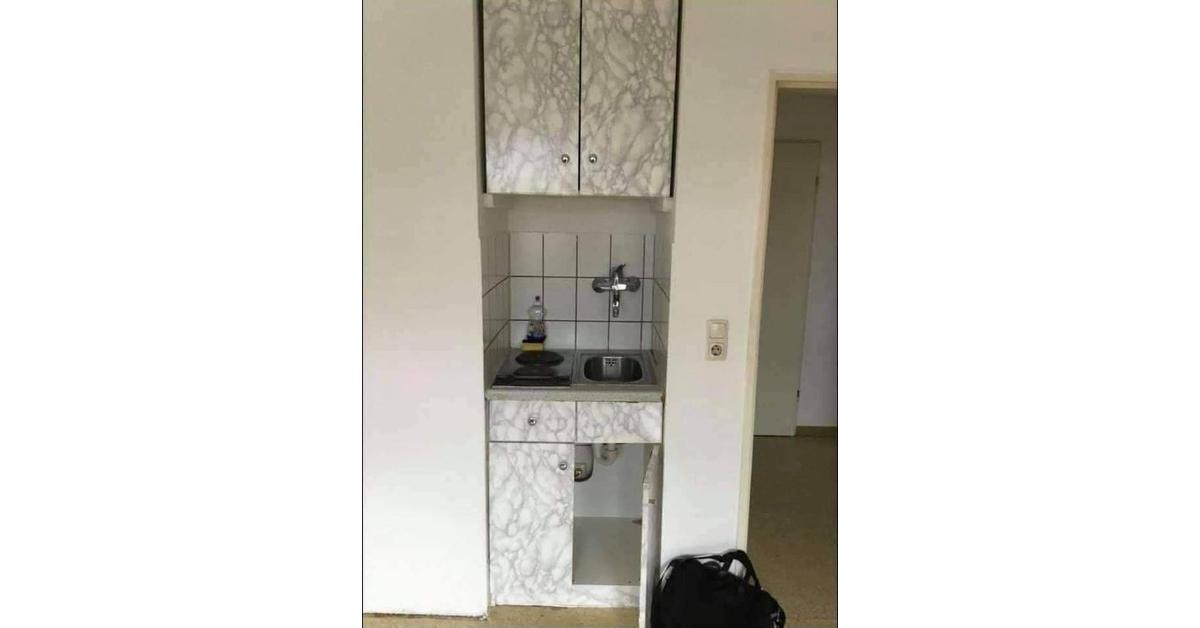 Article continues below advertisement
Minimalism is all the rage, who needs a sink you can fit a huge pasta bowl in anyway? Don't you know that carbs are bad for you? It's better to have a few, high quality utensils and bowls anyway - no need for plates, as bowls are highly revered multi-purpose culinary tools. This frees up so much more space in your home for activities, marvelous.
Oyster Fireplace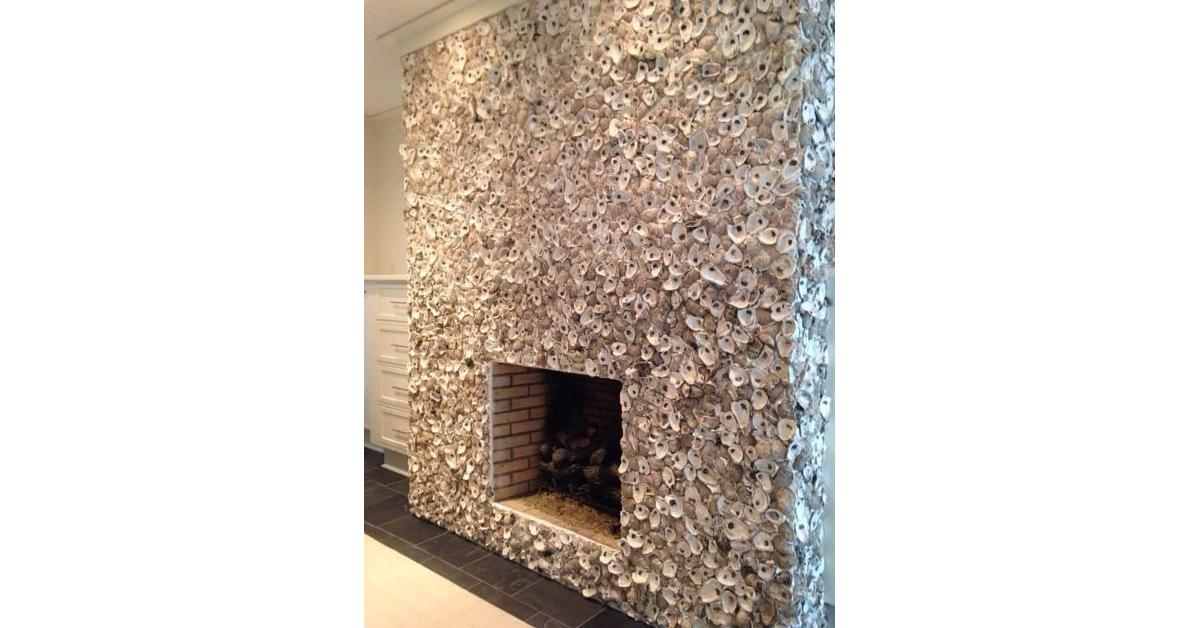 Article continues below advertisement
Trypophobia may be an unsettling condition, it can also be a bold decorating statement. What better way to marry this psychological condition with one's love of a shellfish that has one of the highest risk factors for food poisoning? Show off your daring side while triggering guests who have a fear of things emerging from tiny holes.
Playstation 1 Table Lamp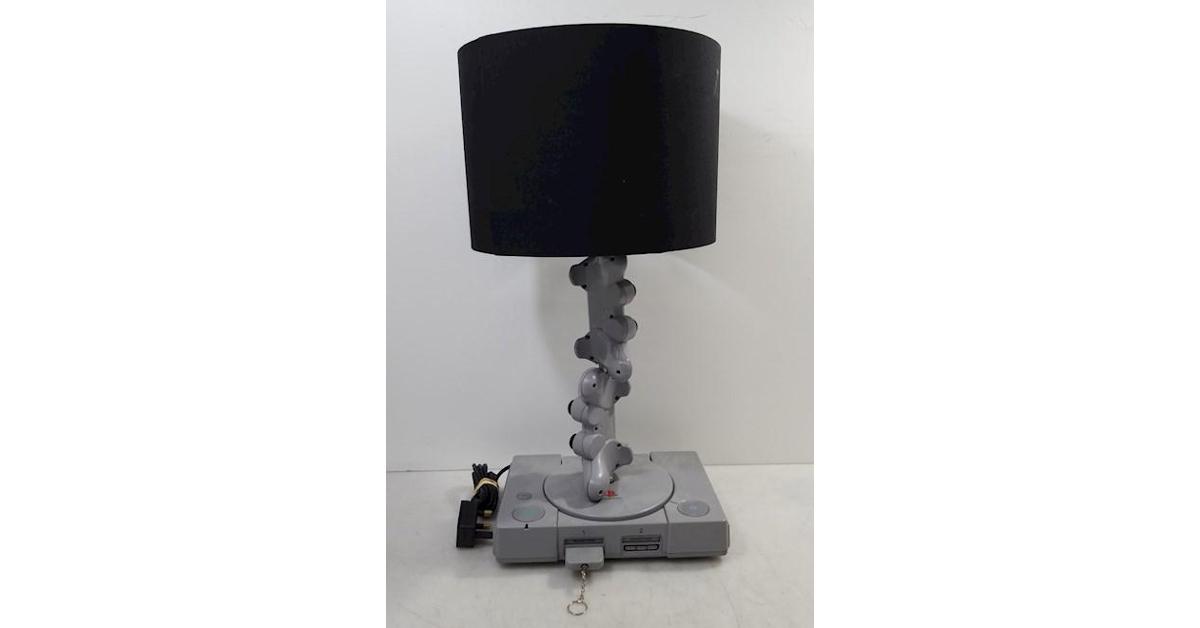 Article continues below advertisement
A statement piece that boldly confronts our insatiable appetite for modern technology and rejects the idea that "antiquated" products cannot find new life. The stacked controllers blocking the disc tray's open mechansim reinforce the undying truth that life is full of "games" and we're much better of sometimes just not engaging in said virtual insanity. Jamiroquai approved.
Brick Shelf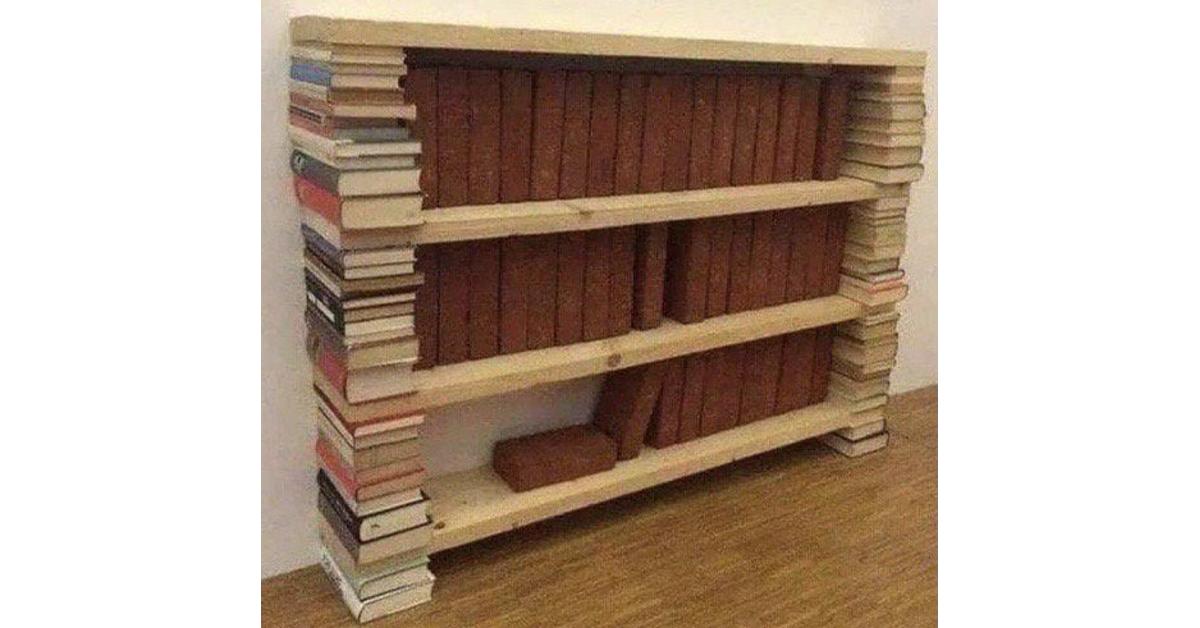 Article continues below advertisement
Print media has been dying for sometime and what better way to embody the passing of that torch than displaying the Brick Shelf. Constructed of carefully selected books of varying sizes, it displays our species' unparalleled ability to adapt to any changing environment, while stressing the importance of hearkening for simpler times by giving the construction stones the eminent shelf space they deserve. Manual labor and concrete skills must be respected.
Integrated Ventilation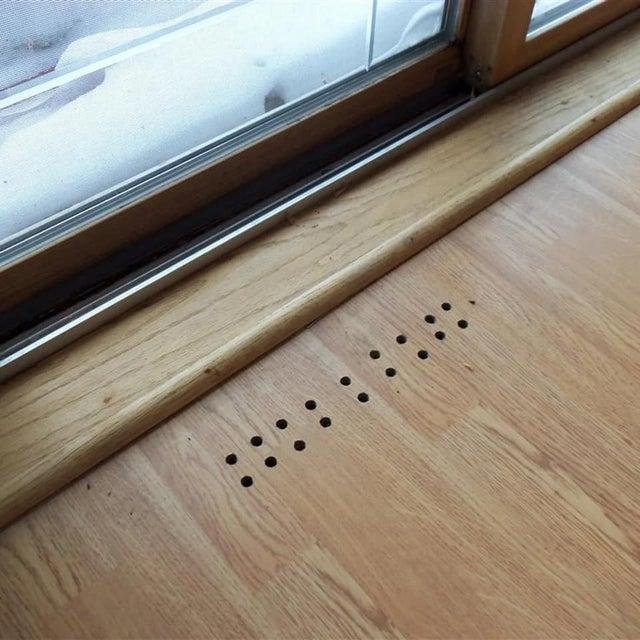 Article continues below advertisement
This seamless design does away with items we think are necessary for a home: instead of wasting a huge chunk of floor, drilling holes directly into the panel achieves the same ventilation as a traditional grate, but also allows the homeowner to maximize the purchase of their wood. The uneven spacing is also a metaphor for the "new normal" we live in with social distancing, and predicts a gradual return to the lives we once lived.
Middle Toilet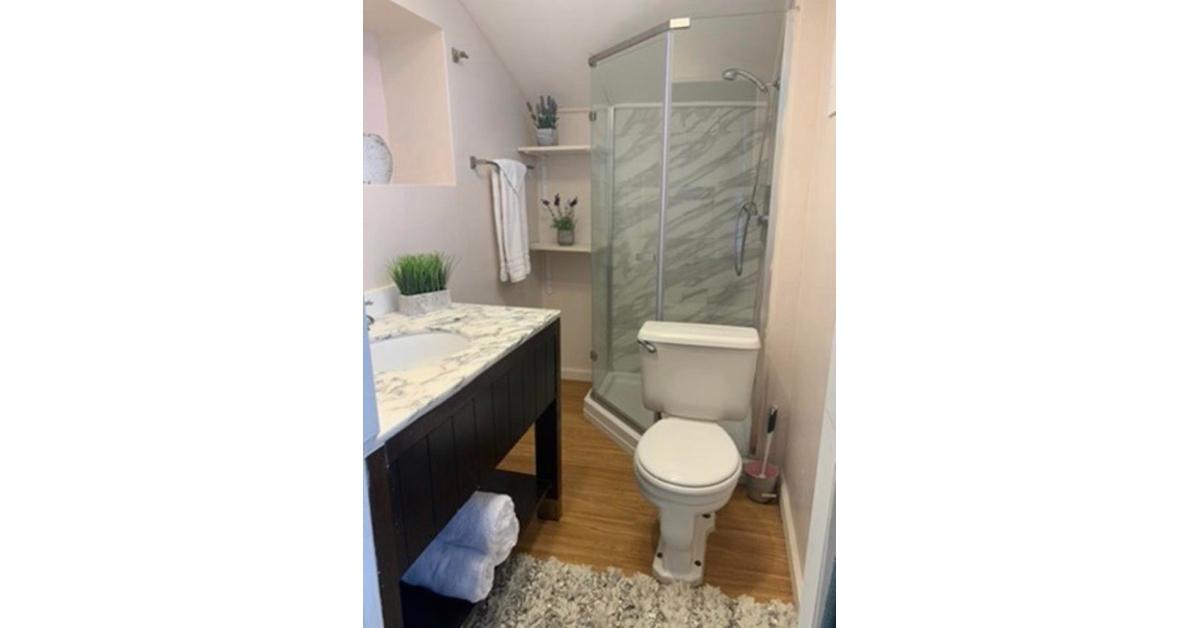 Article continues below advertisement
A daring take on commode placement, the Middle Toilet challenges our pre-conceived notions of where one can relieve themselves. The proximity to the bathroom's sink allows users to place a tablet, smartphone, or laptop in an advantageous position that protects the pooper from alerting Zoom call participants of the double duty they are accomplishing. Rise and Grinders will appreciate how conducive this set up is to the #HustleLife.
Dual Purpose Recliner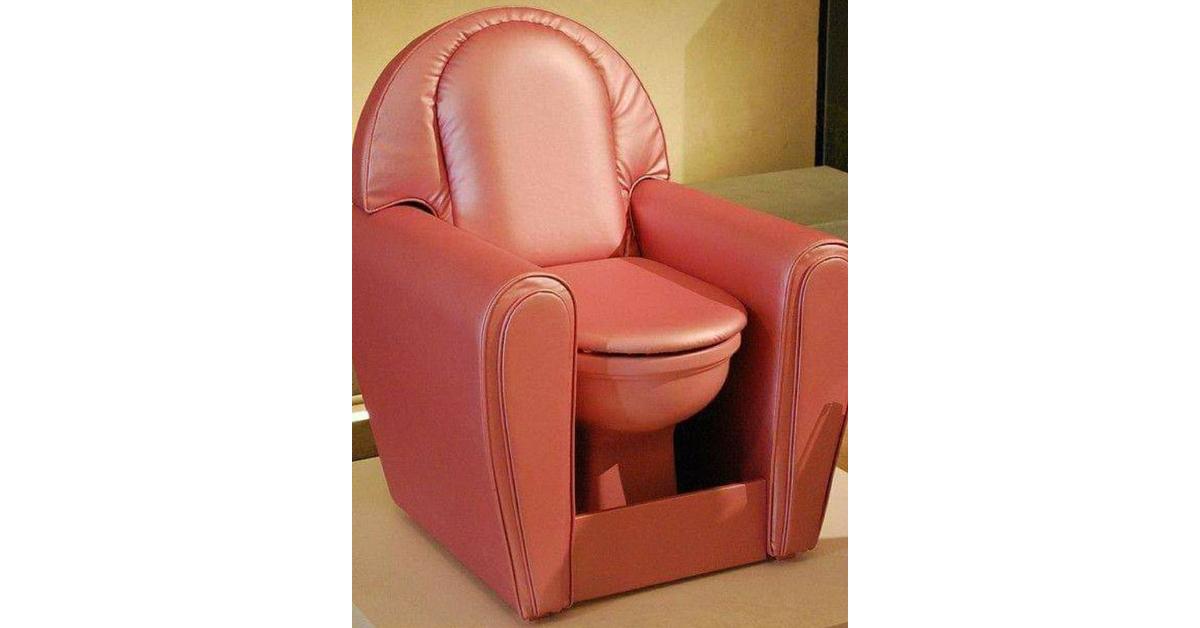 Article continues below advertisement
Oftentimes "acceptable" materials are only considered for specific fixtures due to tradition...but not all traditions are steeped in practicality. The Dual Purpose Recliner is a marriage of two of the most intimate single-seating fixtures in a home and provides an easy to wipe surface for a discerning aficionado of strong interior design.
Indoor Balcony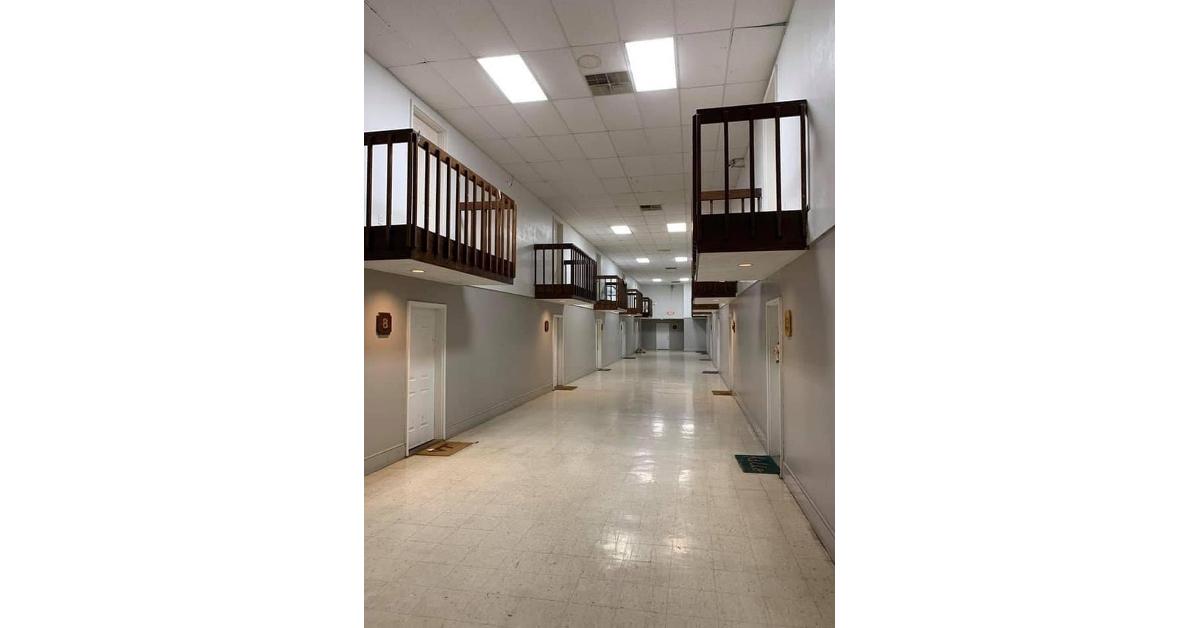 Article continues below advertisement
We often step outside onto a porch or veranda in order to appreciate nature, however, why isn't the same reverence attributed to human-made creations? The indoor balcony welcomes us to gaze upon the products of our own evolution and offers us the opportunity to safely admire members of our own species as they amble beneath us, all within structures that are unequivocally our own.
Murder Room Paint Pattern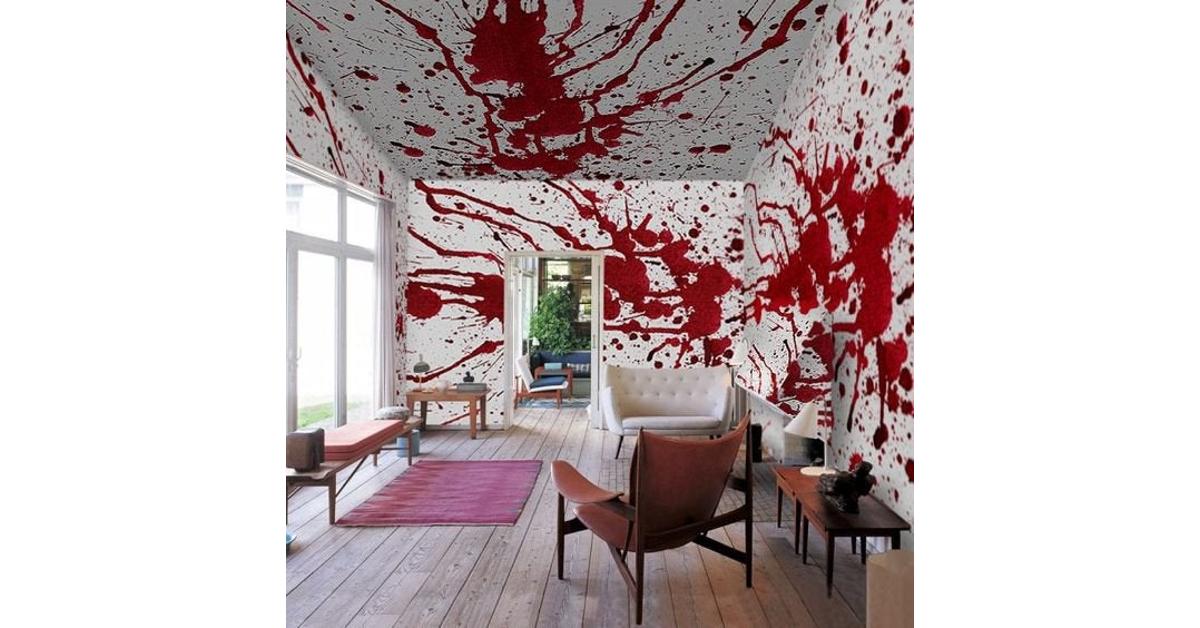 Article continues below advertisement
What must modern works of art be restricted to a canvas? Our own homes can be an extension of said canvas, enveloping our own lives. This particular piece reminds us that an inevitable fate looms around the corner at every second. A fantastic choice for a home office to help light the proverbial fire under our feet and impel us to work tirelessly towards our dreams as death awaits. (May also be interpreted as metaphor for nosebleeds or menstrual cycles but nothing else.)
Orange You Glad You Got This Paint Job?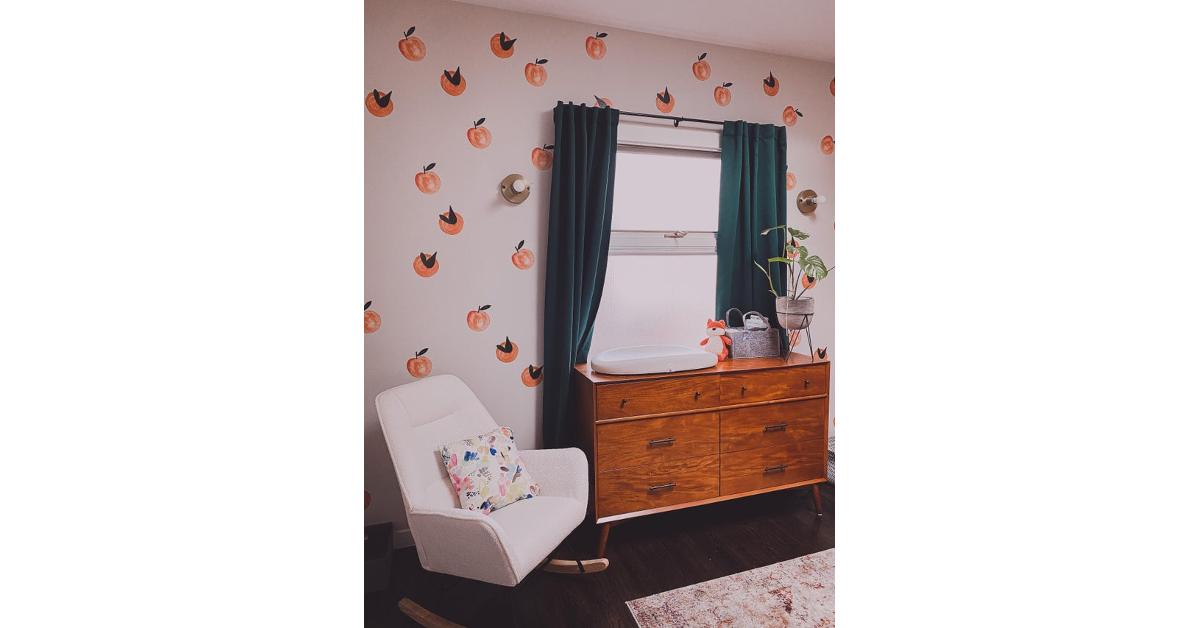 Article continues below advertisement
The perfect companion piece to the Murder Room, this whimsical orange paint job provides a mental prompt to enjoy life's more simple pleasures, while also challenging its inhabitants to consider that some mysteries in life may never be solved: like finding a word that rhymes with orange.
The Smile Room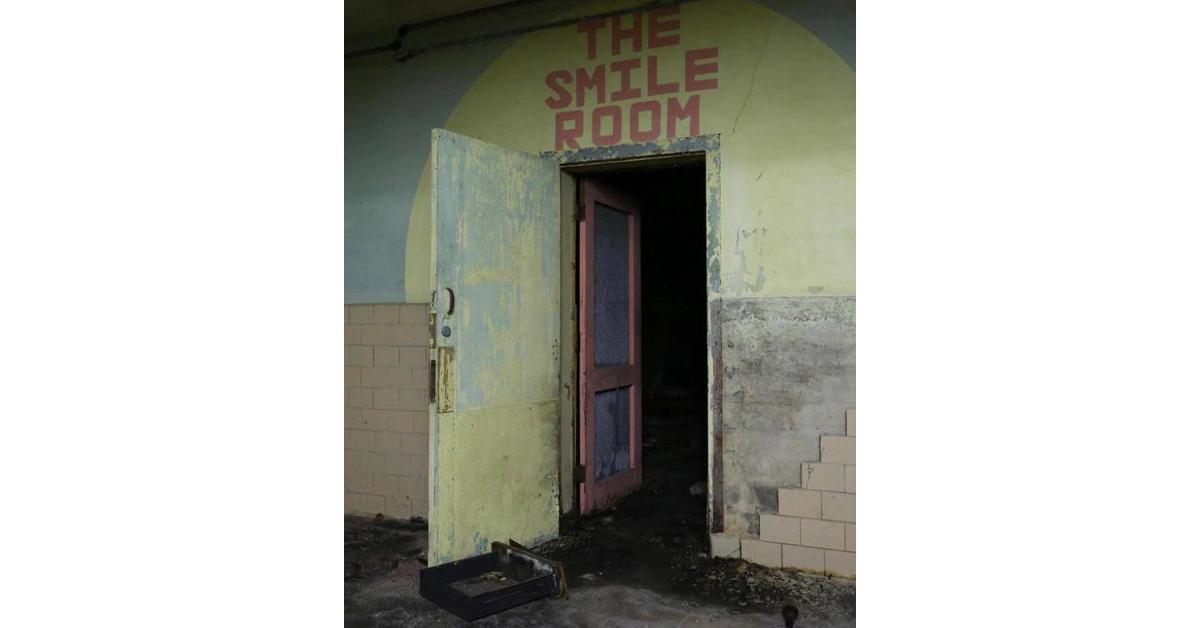 Article continues below advertisement
One man's trash is another man's treasure, and another's justified ominous premonition can be a promise of a delightfully tortuous experience. The Smile Room upends our belief in "rainbows and butterflies" and embraces the idea that sometimes free candy from a dilapidated white van can be just that: free. (Note: we do not condone taking free candy from a van.)
Shotgun Railing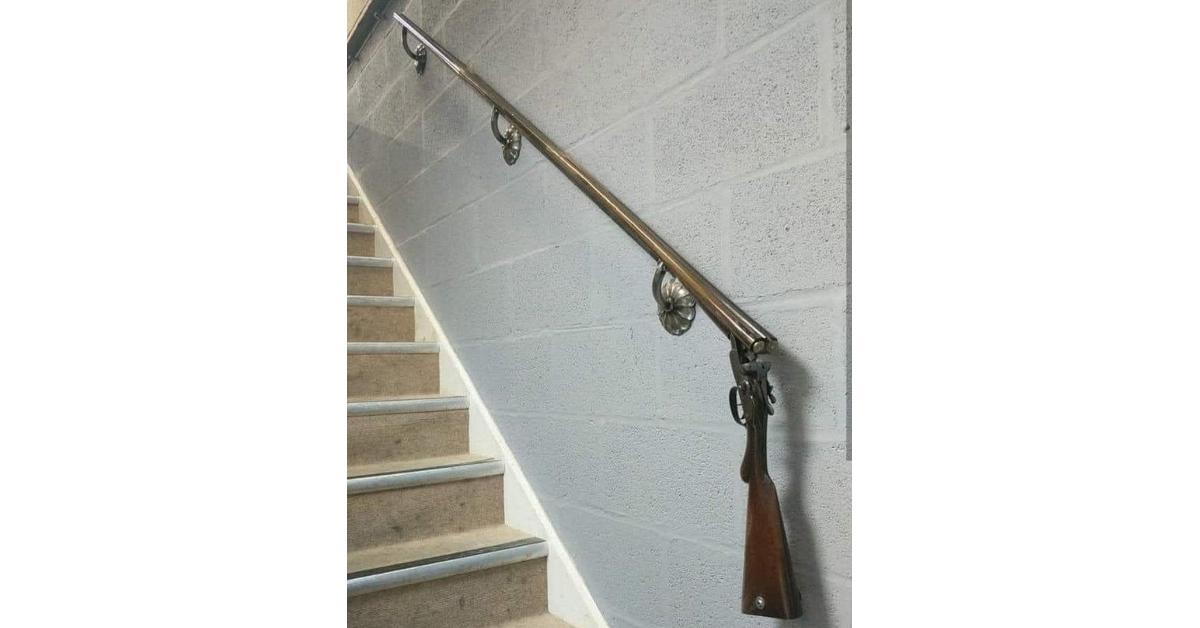 Article continues below advertisement
The builder's original statement for this piece belies its deeper meaning: yes, being railed unholstered may indeed lead to a "shotgun wedding" but this work of art means so much more. A powerful symbol of America's second amendment rights, the double-barreled design foments a sense of being "propelled" to another part of the home with immense power. Buckshot not included.
Pay Attention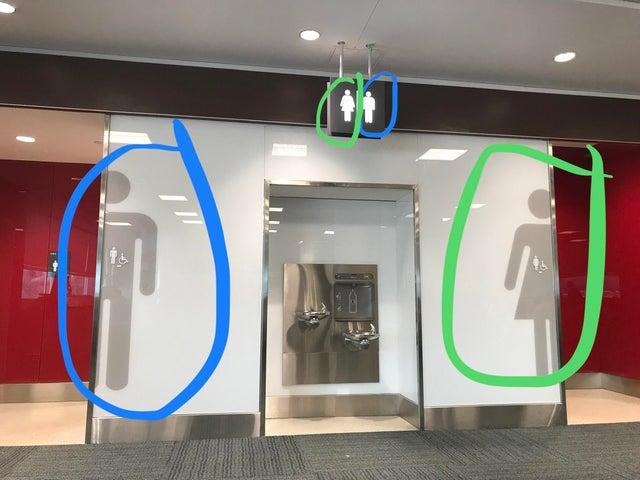 Article continues below advertisement
A simple, yet effective design tactic, by flipping the men and women's room signs it forces visitors to pay closer attention to their surroundings. This call to action is further invited by the placement of the water fountain - one will stop to take a drink and head into the bathroom of their choosing.
Toilet Cozy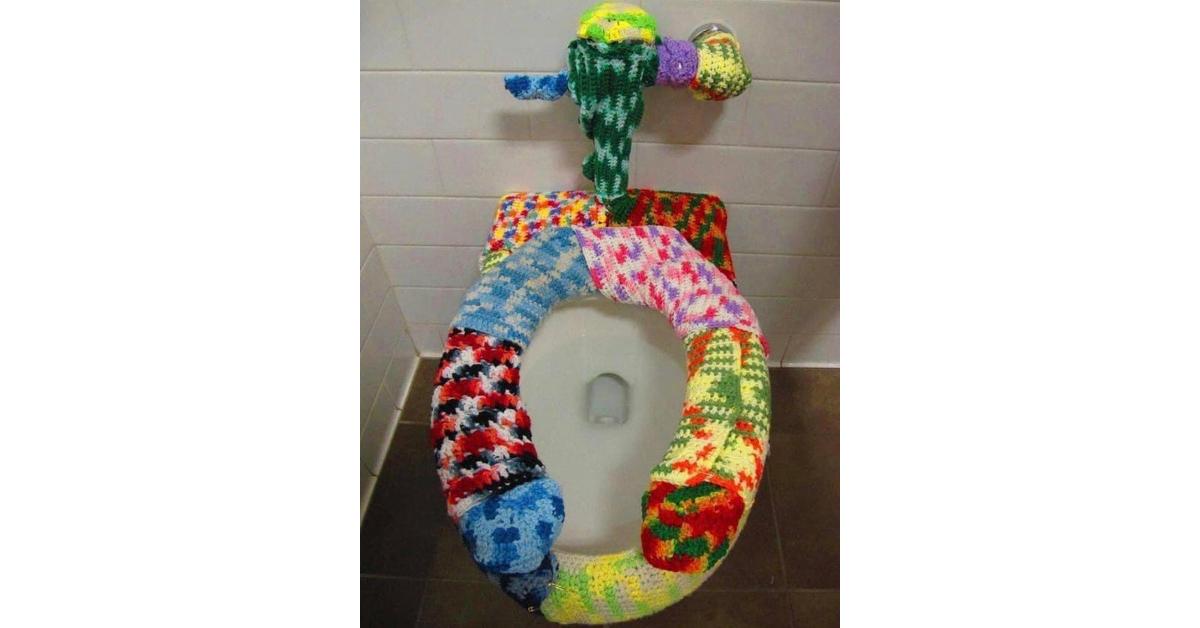 Article continues below advertisement
For everyone who had a grandparent that loved knitting them sweaters, the Toilet Cozy allows us to experience the joy of our ancestors while prompting us to spend less time scrolling through social media posts as we engage in the act of defecation. However, if one enjoys the sensation of wool on their under-thighs, they will cherish this piece all the more.
Single Bedroom with Bathroom Attachment, aka the "New York Apartment"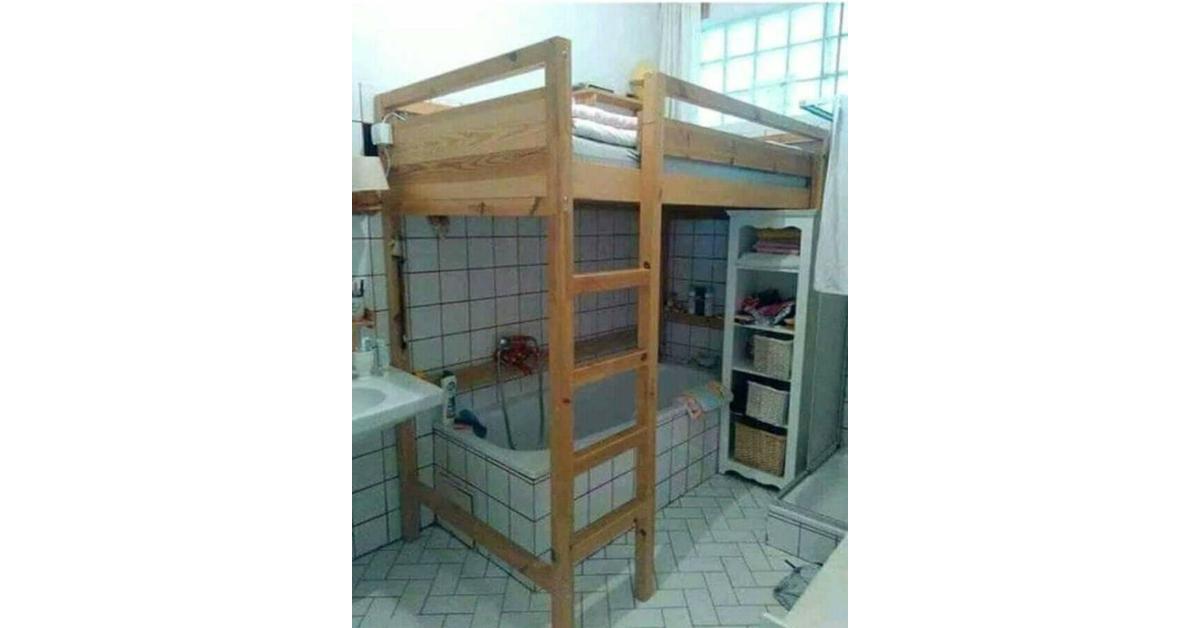 Article continues below advertisement
Maximize your living potential with the New York Apartment bedroom set up. Enjoy a luxurious bath knowing that the quiet embrace of your bed is only a short ladder climb away.
Bifurcated Stump Table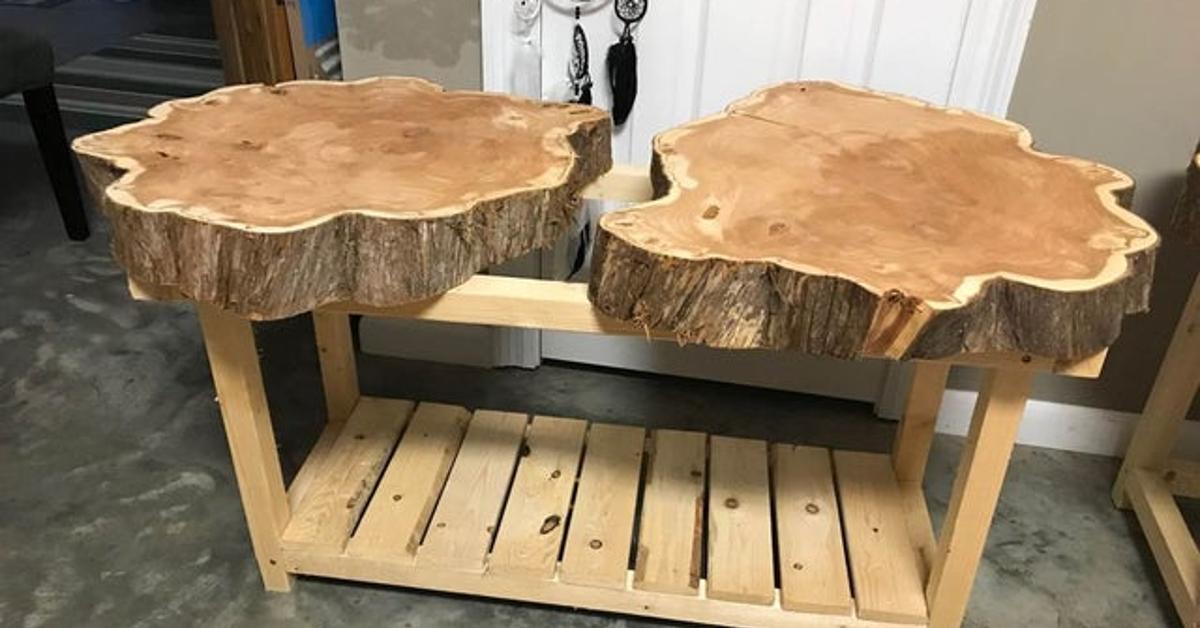 Article continues below advertisement
The bifurcated stump table is a celebrates ones love for the outdoors by combining the more naturalistic elements of wood-working with classic carpentry techniques. The negative spacing between the stump pieces represents our disconnect with Mother Earth while acknowledging our return to harmony is a constant struggle.
Live Like a Pharaoh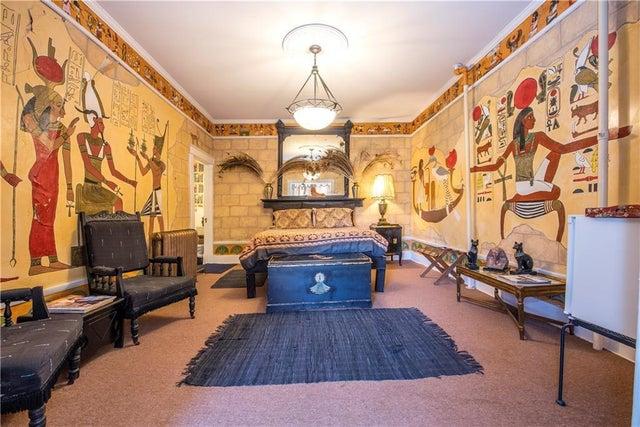 Article continues below advertisement
All the spoils of Ancient Egypt, arguably one of history's greatest civilizations, were primarily only enjoyed by the nation's royalty after they perished. Why should that be the case? Live like a powerful leader while you're still alive and what's stopping you from turning your bedroom into a mausoleum after you cross over?
Fuzzy Dungeon Bar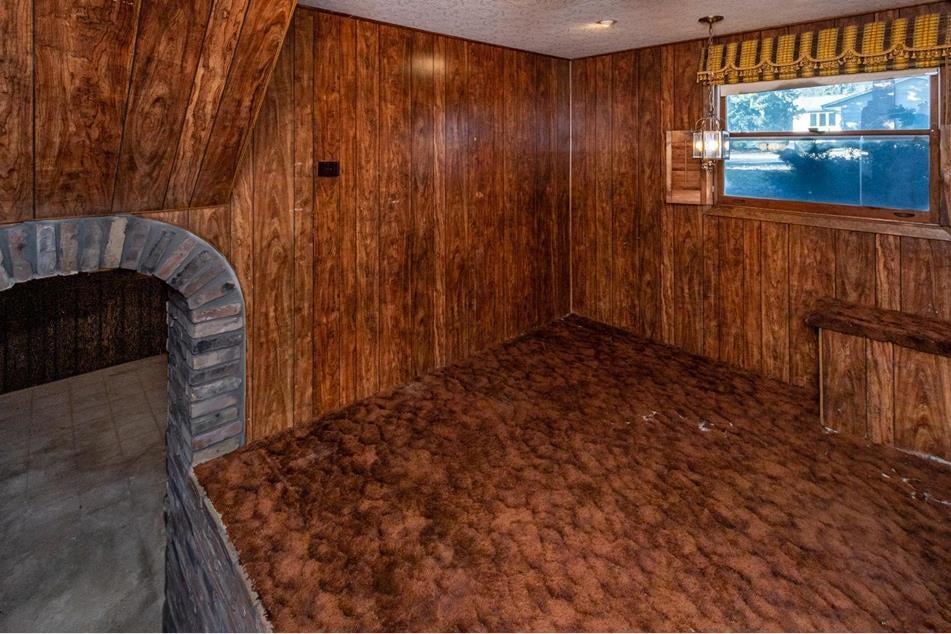 Article continues below advertisement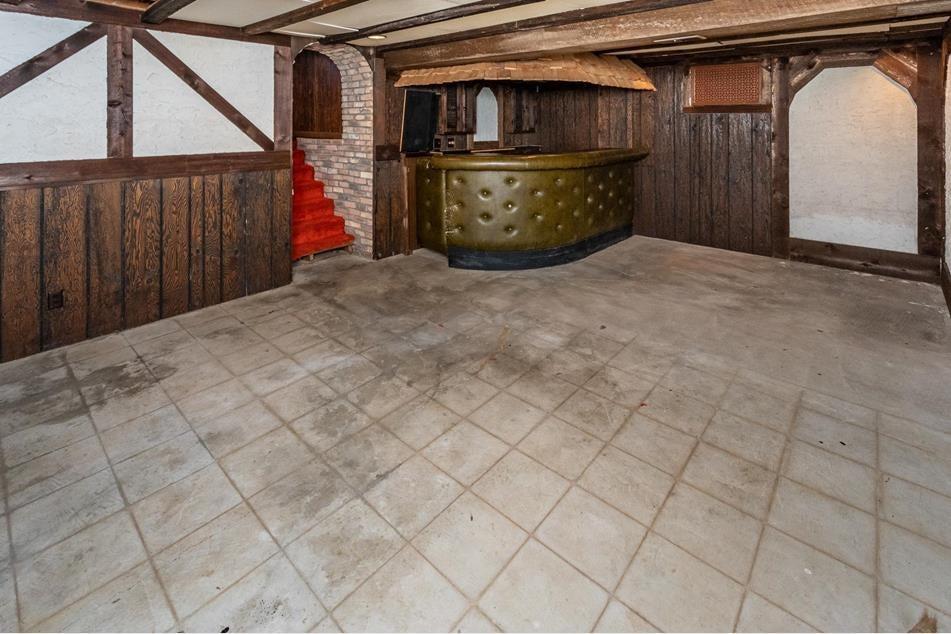 By keeping the carpet elevated on the top floor this design ensures liquor or vomit will only fall on the easy to clean tiles, which are pre-distressed to hide any unsavory stains that may result from a night of carousing. The hirsute carpet is also an homage to celebrated screen Actor Burt Reynolds' chest hair.