'Home Town Takeover' Is HGTV's Latest Hit — and a Lifeline for One Alabama City
When was 'Home Town Takeover' filmed? Learn more about HGTV's six-episode event series starring 'Home Town' stars Erin and Ben Napier.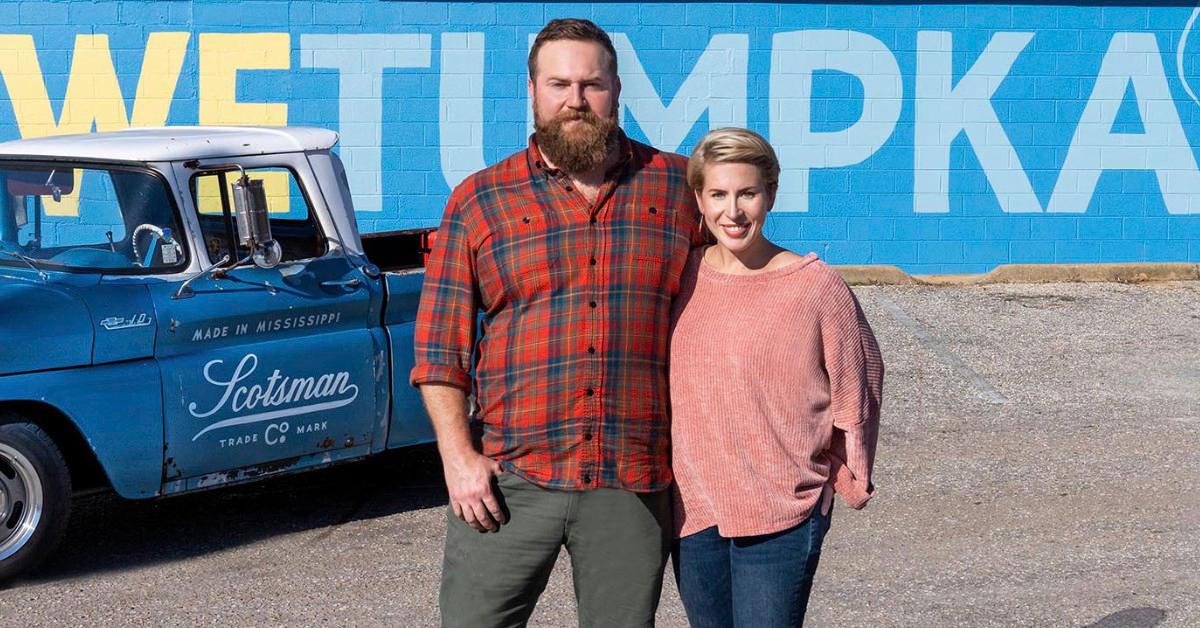 Article continues below advertisement
According to a news release, Home Town Takeover's May 2 premiere ranked No. 1 in cable ratings during that night's 8 p.m. time slot, and the show has also become the top show on the HGTV GO platform.
What is 'Home Town Takeover'?
Home Town Takeover is a six-episode event series — airing on HGTV and streaming on Discovery+ — that follows Erin and Ben as they help revitalize Wetumpka, Ala., population 8,243.
Article continues below advertisement
"For five years, HGTV superstars Ben and Erin Napier of Home Town have been using their heart, creativity, design, and building skills to renovate, restore and uplift scores of historic homes and businesses in the small town of Laurel, Miss.," HGTV explains in a press release. And now that the couple is embarking on a "whole-town makeover" on Home Town Takeover, they'll need "every hand and hammer."
HGTV also says the show will feature "12 major renovations all over Wetumpka, including restaurants, shops, historic homes, public spaces, a new farmers' market — and even an entire downtown street — with the goal that the impact will ripple through the community for generations to come."
Article continues below advertisement
Where was 'Home Town Takeover' filmed?
Wetumpka, a name derived from the Creek phrase for "rumbling waters," is the county seat of Elmore County, located minutes away from the Alabama state capital of Montgomery, according to the city's website. The area was the site of a Muscogee settlement before it was colonized by the French and British, who established Wetumpka's reputation as an agricultural trade hub.
In recent years, Wetumpka has fallen on hard times, as Ben and Erin explained on Today in July 2020, when they announced that the city had been selected for Home Town Takeover: Young residents had left the city, highway diversions cut off traffic to the area, and a 2019 tornado left devastation in its wake.
"The thing that really mattered the most is that they have so much community spirit," Erin said, praising the residents of Wetumpka. "They love their city, and they want to revitalize it."
Article continues below advertisement
HGTV said at the time that they had picked Wetumpka after getting half a million photo and video submissions from 2,600 towns across the United States. "It's one gem of a classic, small Southern town, but one not without its share of challenges and a need for some structural and aesthetic enhancements," the network added, per WSFA.
When was 'Home Town Takeover' filmed?
Home Town Takeover filmed in Wetumpka from August 2020 to January 2021, according to Alabama NewsCenter.
"You never know what to expect, but right when I got to town, it was so pretty," producer Carissa Sison told the site. "Our offices had the Coosa River right behind them, and it was such a tranquil setting. But the best thing was the people. They were so happy to meet us. I've never experienced that kind of friendliness in my life and definitely not in my career."
Article continues below advertisement
Erin marked the end of filming in a January 22 Instagram post. "What an adventure," she wrote in her caption. "I love this little town, and in a few months so will all of you!"
Watch Home Town Takeover Sundays at 8 p.m. EST on HGTV.