The Documentary Is Called 'Dick Johnson Is Dead' — but Is He Really?
In 'Dick Johnson Is Dead,' documentarian Kirsten Johnson reckons with her father's impending death by having him enact multiple death scenes.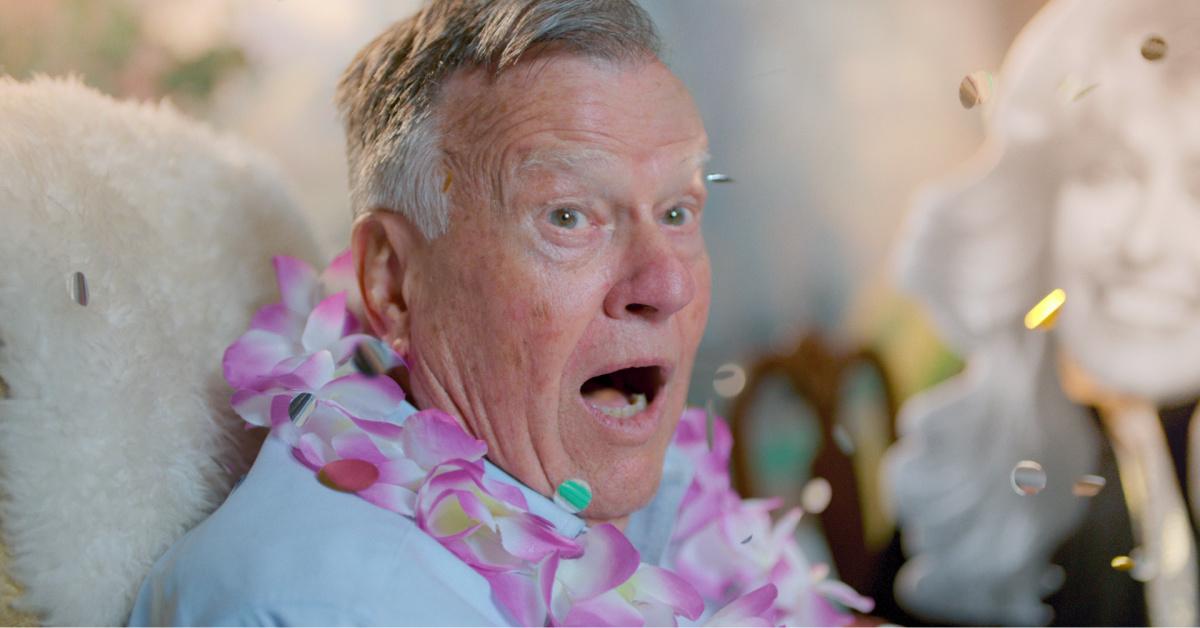 Well, it seems like the folks in the film industry really want to make us all cry about older men who are losing their memories. Between the trailers for Supernova and The Father, we were already bawling, but now add the documentary Dick Johnson Is Dead to the list and we're sure to be an absolute mess.
Article continues below advertisement
We were wondering, given the premise of the doc, whether Dick Johnson is actually still alive. Here's what we know.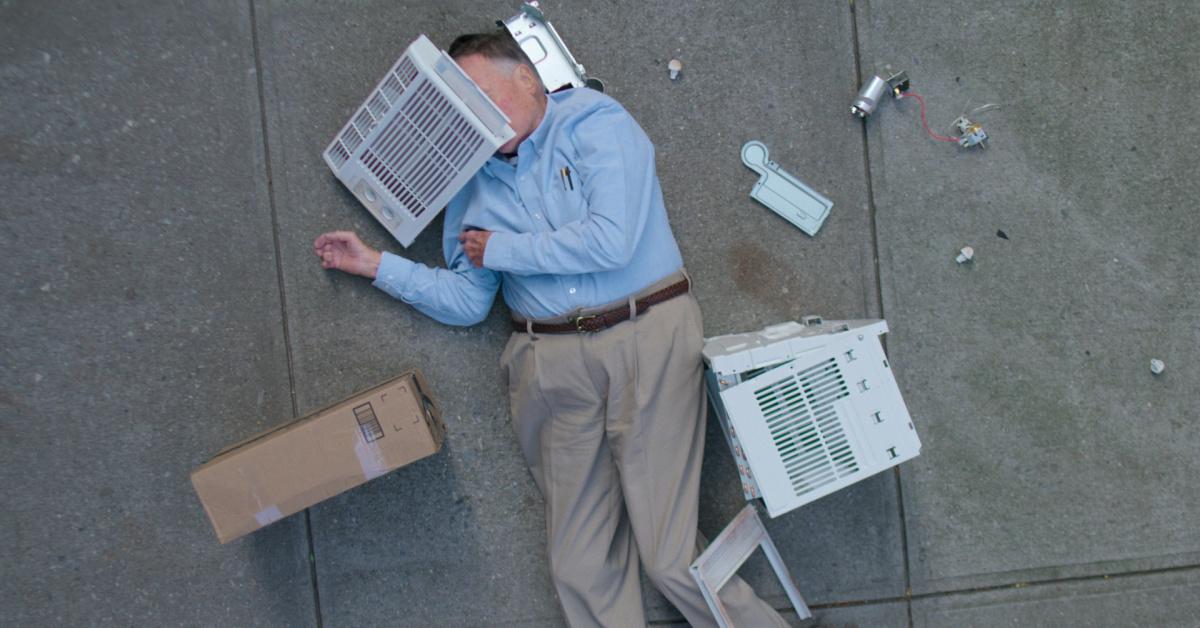 Article continues below advertisement
Is Dick Johnson still alive?
Yes, the documentary is called Dick Johnson Is Dead, but Dick Johnson also appears in the trailer for it, so he is clearly alive (or at least was while filming the documentary). If you're not familiar with the premise of the film, we'll start with a brief synopsis.
Award-winning filmmaker Kirsten Johnson has decided to make a documentary unlike anything you've probably ever seen before. It's all about her dad, Dick Johnson. Dick is a retired clinical psychiatrist who has dementia. Throughout the documentary, Kirsten stages imaginative and fantastical scenarios in which her dad could die — and her dad plays along and acts in them. "She kills me. Multiple times," Dick says in the film's trailer. And, yeah. That pretty much sums it up.
Article continues below advertisement
The film acts as an exploration of life, death, humor, and our ability to sometimes process all of these things with the help of tools we access through film itself. It's a blend of fact and fiction and, ultimately, a love letter from a daughter to her dad. And yes, it's going to make you cry. A lot.
Article continues below advertisement
OK. So. It seems weird to include a spoiler alert about someone's actual, real life, but when there's a film surrounding the very idea of their death … well, it seems like the thing we should do. So this is that. If you want to know whether Dick Johnson is still — at this very minute — alive, keep reading. If you'd rather find out by watching a beautiful and sad and touching documentary, stop reading and watch Dick Johnson Is Dead on Netflix (it's streaming there now).
At the end of the film, audiences see Dick's funeral. It's a staged funeral because Dick was still alive while it was filmed, but the emotions we see on the screen are very much real. The staged funeral offers Dick's friends (as well as Kirsten herself) a way to mourn a man who is technically still alive, though who is slowly disappearing before their eyes.
Article continues below advertisement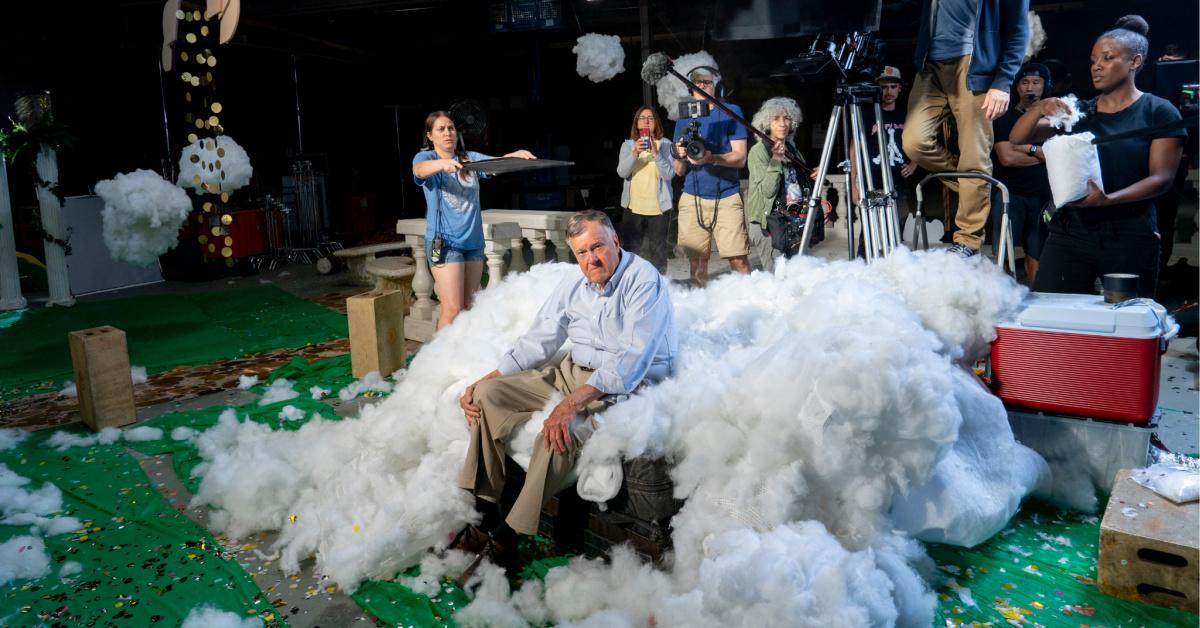 Kirsten's original plan was to film two funerals for the documentary. "I thought that the funeral we had filmed would be the first funeral, and then we would film his real funeral when he really died," she told EW. "But as soon as we had done that funeral, I was like, 'Oh, this is done, this is real, and they are mourning him.'" Ultimately, Kirsten decided to include only the staged funeral in the film.
Article continues below advertisement
At the time of this writing, Dick Johnson is still alive, though his family made the very difficult decision to move him into a dementia care facility. But as hard as it has been for Kirsten and her family, she says that her dad is doing OK, considering. "Dad's loving it there, and he's participating in the rollout of the film via Zoom. So it's much the same. He is himself despite the obstacles of this moment in time, I would say."
Hopefully that satisfies your curiosity about Dick's current state, but really, you should just go ahead and watch the film. It's an hour and a half long, and it's streaming on Netflix now.