'Real Housewives of Atlanta' Star DonJuan Is Rumored to Have a Girlfriend
Is DonJuan from 'Real Housewives fo Atlanta' gay? Fans may think that he's gay based on his mannerisms, but rumors say that he has a girlfriend.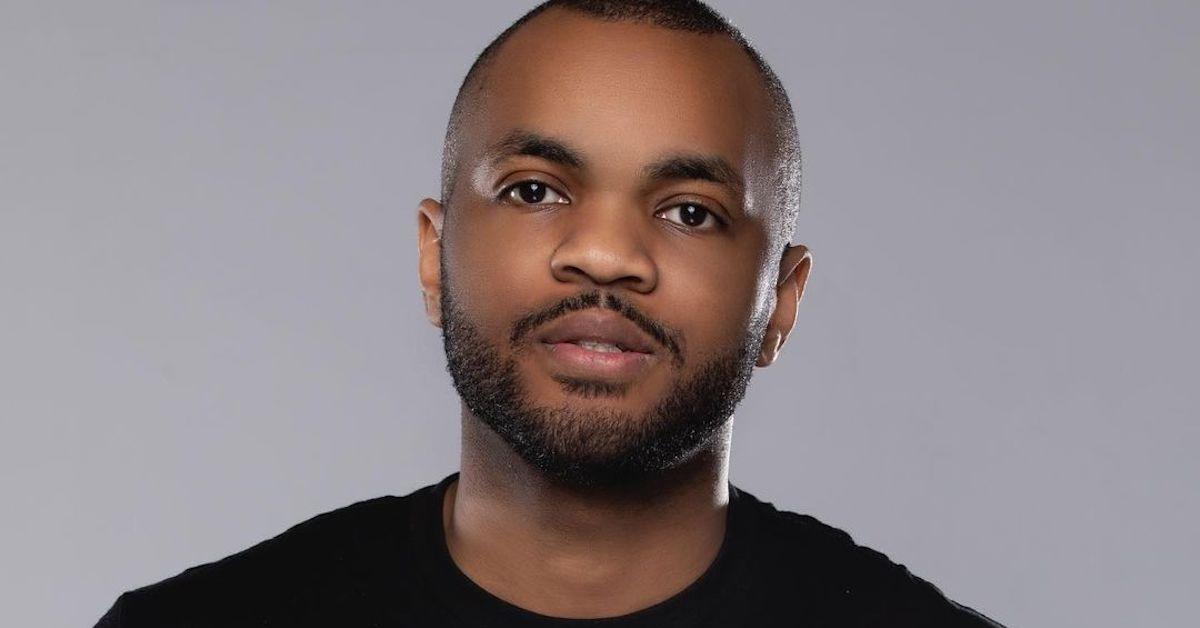 One thing that you can always count on The Real Housewives of Atlanta to bring to the table is drama. And while things may come to blows between the women (and sometimes the men) on the show, it makes for great reality television. The leading ladies make the show what it is, but their intimate circle of friends and employees also play a role as well.
Article continues below advertisement
If you're a devoted Real Housewives of Atlanta fan, then you know that DonJuan Clark — close friend and general manager of Kandi Burruss's Kandi Koated Entertainment — makes a fabulous addition to the show. Not only is he funny, quick-witted, and hardworking, he's been a real friend to Kandi. While there have been talks over the years about his sexuality, fans want answers. So, is DonJuan gay?
Let's cut to the chase: DonJuan is not gay, and he's actually rumored to have a girlfriend.
It's no surprise that many fans questioned DonJuan's sexuality. After all, many of the men who have appeared on the Real Housewives of Atlanta who were not romantically linked to the women are gay. Think Dwight Eubanks, NeNe Leakes' former sidekick, and Miss Lawrence, Sheree Whitfield's hairstylist.
Article continues below advertisement
That said, when it comes to DonJuan's sexuality, he is straight. According to Wikibioage, the star is rumored to have a girlfriend, although no confirmations have been made.
Article continues below advertisement
However, many fans of the show think otherwise. Many viewers believe that since he's always in the business of the women on the show, he must be gay. While he does have an opinion based on what Kandi tells him, that doesn't necessarily mean that he's gay.
Article continues below advertisement
Other fans also believe that he's gay because he hasn't brought a love interest on the show. But it's important to note that DonJuan is not a main cast member on the Real Housewives of Atlanta. So, his appearances on the show mostly consist of him tending to Kandi's businesses or being a sounding board to the housewife.
Not to mention, DonJuan likes to keep his personal life under wraps. A quick scroll through his social media page will show you that he is all about business. And there is nothing wrong with him keeping his personal life out of the public eye.
Article continues below advertisement
Besides being Kandi's right-hand man, DonJuan runs his own businesses.
It's always great to see celebrities share their connections with close friends and allow them to make a name for themselves. However, while Kandi has been instrumental in the success of DonJuan's career, he is a talented young man who has made waves in the industry on his own.
Article continues below advertisement
DonJuan first made his start in the music industry as a songwriter. In fact, as a teen, he was a finalist in Def Jam's Rep Yo City contest. But, after connecting with Kandi by creating an online fan website for the star, the rest was history.
Article continues below advertisement
Per DonJuan's Instagram bio, he is an entertainment manager and consultant. He has worked with many musicians, stylists, and makeup artists throughout the tenure of his career. Through his company — The Don Entertainment — he manages Kandi's makeup artist Latasha Wright (who also works with celebs La La Anthony and Kelly Rowland), and blogger Funky Dineva, whose YouTube channel alone has over 340K subscribers.
So, while DonJuan's sexuality has been a hot topic for many viewers, it truly doesn't matter. He has done an amazing job building his own businesses and his hard work continues to open doors for him. And, although DonJuan prefers to be tight-lipped about his love life, that shouldn't be synonymous with him being gay.
RHOA airs Sundays at 8 p.m. ET on Bravo.