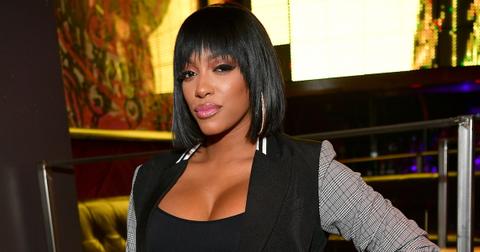 Porsha Williams' 2019 Included a Birth, Cheating Scandal, and Broken Engagement
By Allison Cacich
After more than a decade on the air, The Real Housewives of Atlanta still knows how to bring the drama. A major plotline during the hit Bravo series' 12th season is the alleged cheating scandal involving cast member Porsha Williams' fiancé, Dennis McKinley.
Rumors that he was hooking up with WAGS Atlanta star Sincerely Ward began circulating in May, and though Dennis vehemently denied the claims, the gossip greatly impacted his relationship with Porsha.
So, are Porsha and Dennis still together on Season 12 of RHOA?
Just three months after welcoming their first child, daughter Pilar, the couple called it quits amid reports of Dennis' alleged infidelity, but reconciled in August and are now "re-engaged."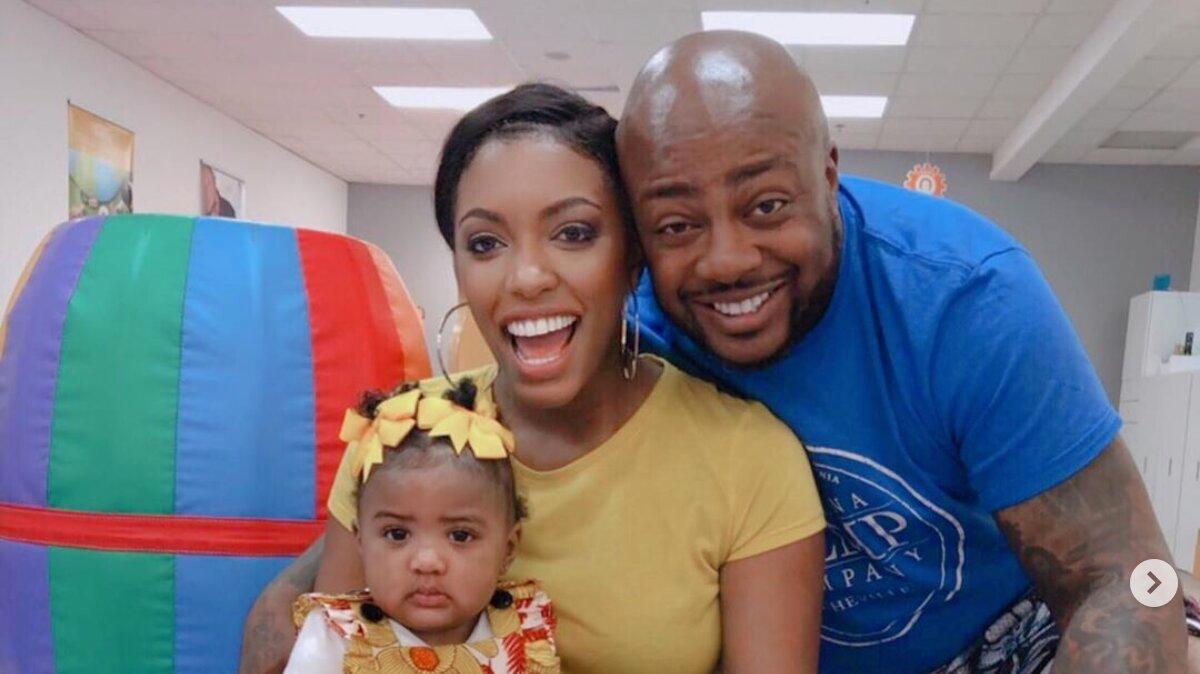 "We're happy and we're raising our daughter together," the 38-year-old told Us Weekly in an October interview. "It's been a long road, one we're still on. We're going day by day rebuilding our relationship and making sure our foundation is where we want it to be to have a strong family."
The duo has attracted criticism from the beginning due to the whirlwind nature of their romance. After becoming Instagram official in June 2018, Porsha announced her pregnancy just three months later. Dennis proposed that October at a rented out venue in Atlanta.
"No one will ever understand what it means to me—for me to have gone through a miscarriage before, all by myself, without the person who made that child with me as my support, to now be pregnant and have the man who is the father of my child be so loving, so thoughtful, it means the world to me," she gushed on RHOA.
Despite the many difficulties she faced in 2019, Porsha insisted that she won't shy away from showing the truth. "Fans will see everything," the Celebrity Apprentice alum told Us.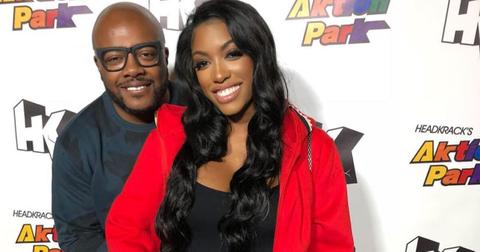 "I think fans like the fact that I've always been very honest and transparent, and I definitely had to just dig in and continue to be that way, even though I was going through a hard time," she continued. "Fans will see us in counseling and will see me dealing with real life."
Dennis McKinley's alleged mistress makes an appearance on RHOA.
In a scene from the Season 12 premiere, Sincerely approaches cast members Eva Marcille, Cynthia Bailey, and Kandi Burruss while they're out to dinner.
"I don't know if you've been, like, on the internet or heard anything, or seen anything, but apparently there's this story out and I'm this girl in a blog that's supposedly a mistress to Porsha's fiancé," she tells the shocked group.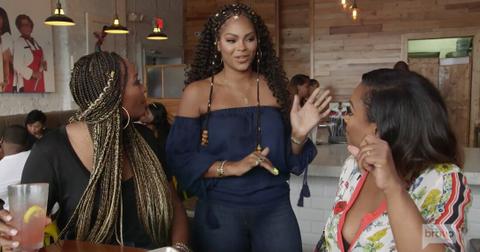 Like Dennis, Sincerely has denied all allegations of an affair. "People who know me really know the truth," she told ET before the season began airing. "When I saw [Kandi] and all the girls, I thought, this is my moment to go and clear my name!"
Sincerely knows that there will always be haters, but she's not letting the drama get to her. "I'm really focused on my career and my family," she stated. "That's what consumes me, not the foolishness… And I have a thick skin at this point, so bring it on. I don't care."
New episodes of Real Housewives of Atlanta air Sundays at 8 p.m. ET on Bravo.