Fans Are Worried That Chief Boden Will Leave 'Chicago Fire' in Season 10
Is Eamonn Walker leaving 'Chicago Fire?' The British actor has been playing Chief Firefighter Wallace Boden on the NBC series since it began in 2012.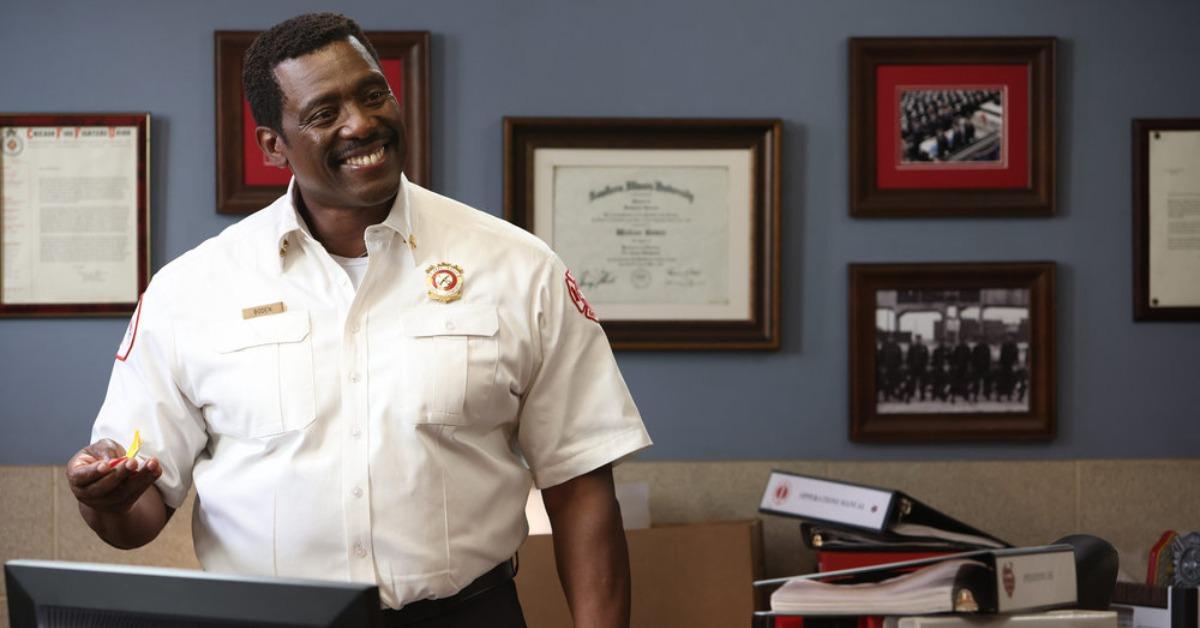 Warning: SPOILERS for Season 10 of Chicago Fire are ahead.
While the stakes have always been high on Chicago Fire, after the Season 10 premiere, fans are worried about the fate of our beloved Chief Boden. And, by extension, the actor who plays him, Eamonn Walker.
It's not uncommon for actors to come in and out of the series, but Eamonn has been part of the show since its beginning and it's hard to imagine it without him.
Article continues below advertisement
In the Season 10 premiere, Boden gets the promotion he was after. Technically, that means he should leave the firehouse. If that happens, then Eamonn would leave the show as a whole.
But is Eamonn Walker leaving Chicago Fire? Keep reading to find out if the actor has discussed his future on the show.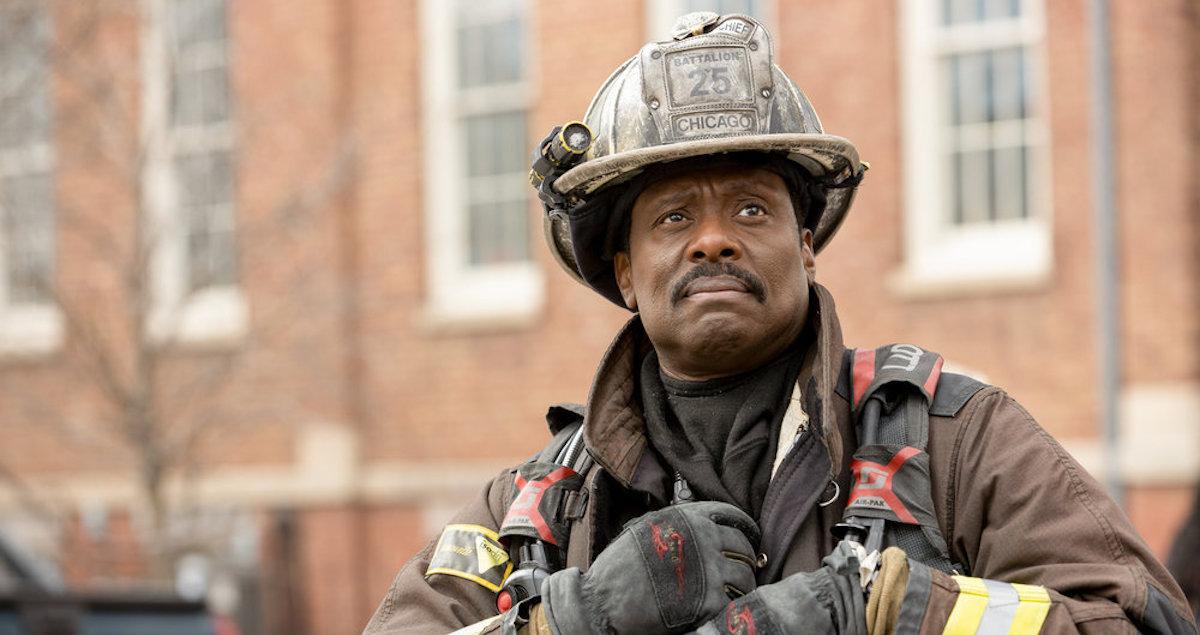 Article continues below advertisement
Is Chief Boden leaving 'Chicago Fire?'
The Battalion Chief has been with the Chicago Fire Department for decades, and viewers first met him on Season 1 of the show. As one of the few remaining original characters, Chief Boden has long been celebrated for his loyalty to his firehouse and to his loved ones.
Boden's new career path means he does have to leave Firehouse 51, but that doesn't mean he's out of the show for good. In fact, it means he may get to have more storylines that delve into this new chapter in his life.
Chicago Fire showrunner Derek Haas told TVInsider that Boden will be able to juggle his new position and his relationships with the firefighters he leaves behind.
"Boden cares deeply for the firefighters of Firehouse 51, but he also knows he can make major improvements to the CFD," he told the outlet. "He'll balance the two."
Article continues below advertisement
Is Eamonn Walker leaving 'Chicago Fire?'
The actor does not have public Twitter or Instagram pages, and he has not released a statement about his future on Chicago Fire. Eamonn's contract with the show was last up after Season 6, and it's publicly unknown how many seasons he signed up for.
But because Eamonn hasn't said anything regarding a potential exit from Chicago Fire, it's safe to assume he's around for the long haul. If Boden is sticking around, then Eamonn pretty much has to, right?
Article continues below advertisement
Ahead of the Season 10 premiere, Eamonn spoke to King 5 News in Seattle, Wash. about his time on the show thus far.
He said it's an "honor" to be part of a TV show for so many years and that it's "like a dream come true [to] be a part of something good and something great."
That sounds like someone who isn't ready to leave his job any time soon.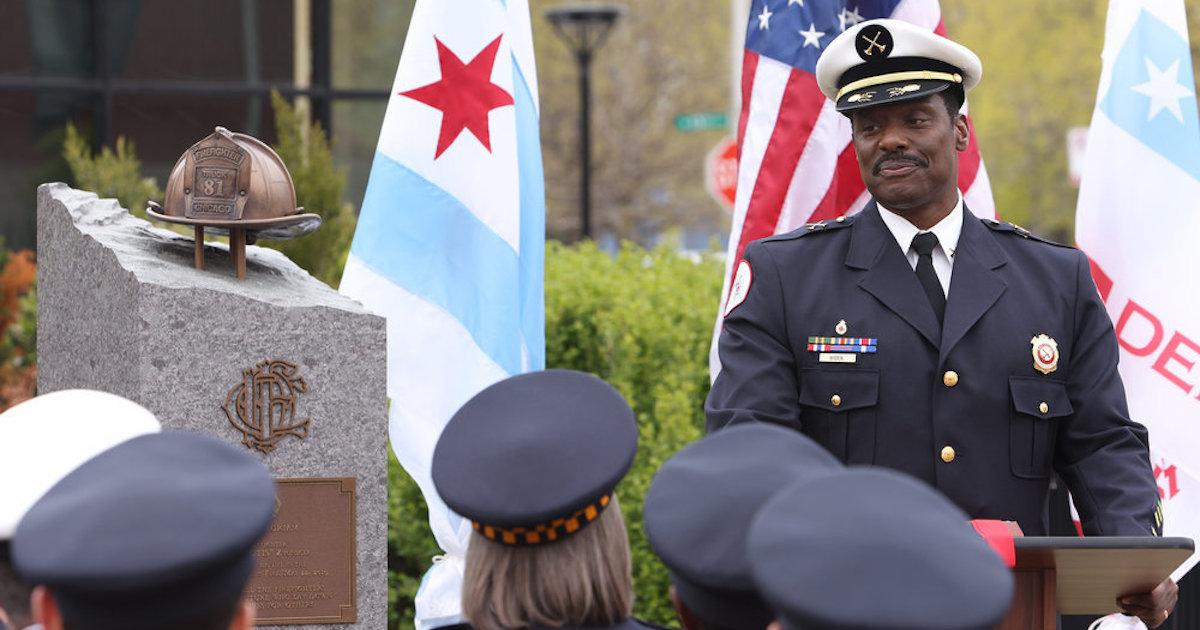 After the Season 9 finale of Chicago Fire and then the Season 10 premiere made it seem like Eamonn's days as Boden were numbered, fans were understandably shaken.
With a little reassurance from the showrunner that Boden will be able to tackle his new role while remaining close to the firefighters, viewers can let out a collective sigh of relief.
Eamonn as Boden is sticking around. At least for now.
Watch Chicago Fire on Wednesdays at 9 p.m. EST on NBC.