HBO Max's 'The Sex Lives of College Girls' Turns Essex College Into a Free for All
Co-created by Mindy Kaling, HBO Max's 'The Sex Lives of College Girls' features the trials and tribulations of four Essex College freshmen girls. Is the school real?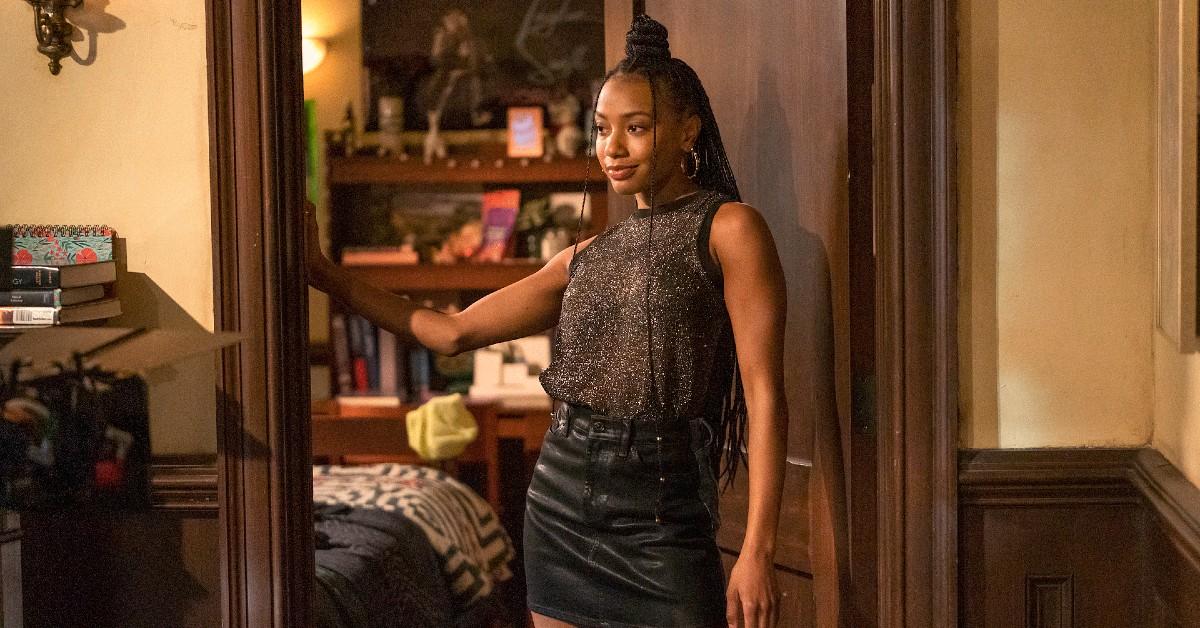 The show is called WHAT? That's right, folks, Mindy Kaling didn't want to sugarcoat anything when it came to her saucy HBO Max dramedy, The Sex Lives of College Girls. In a nutshell, the series follows the sometimes explicit lives of four college girls as they attempt to find themselves within the walls of the renowned Essex College. The opposites-attract dynamic between the random suitemates — Kimberly, Leighton, Whitney, and Bela — is perhaps expected, some boasting moderately tired college gal stereotypes, but that's what makes it kitschy and fun.
Article continues below advertisement
Created by The Office alumna Mindy Kaling and Brooklyn Nine-Nine writer Justin Noble, The Sex Lives of College Girls — which premiered on Nov. 18, 2021 — is reminiscent of comedies like 2008's The House Bunny and 2019's Booksmart. All of these works highlight transformative periods in a group of young women's lives, exhibited through the lighthearted and marketable lens of comedy, of course.
Thus far, the college-set dramedy starring Pauline Chalamet, Reneé Rapp, Alyah Chanelle Scott, and Amrit Kaur is doing well with critics, having earned an A+ Rotten Tomatoes score of 95 percent.
As we mentioned, the backdrop of The Sex Lives of College Girls is the uber-prestigious Essex College. But is the school that hosts the group of girls' simultaneously horny and studious shenanigans real?
Article continues below advertisement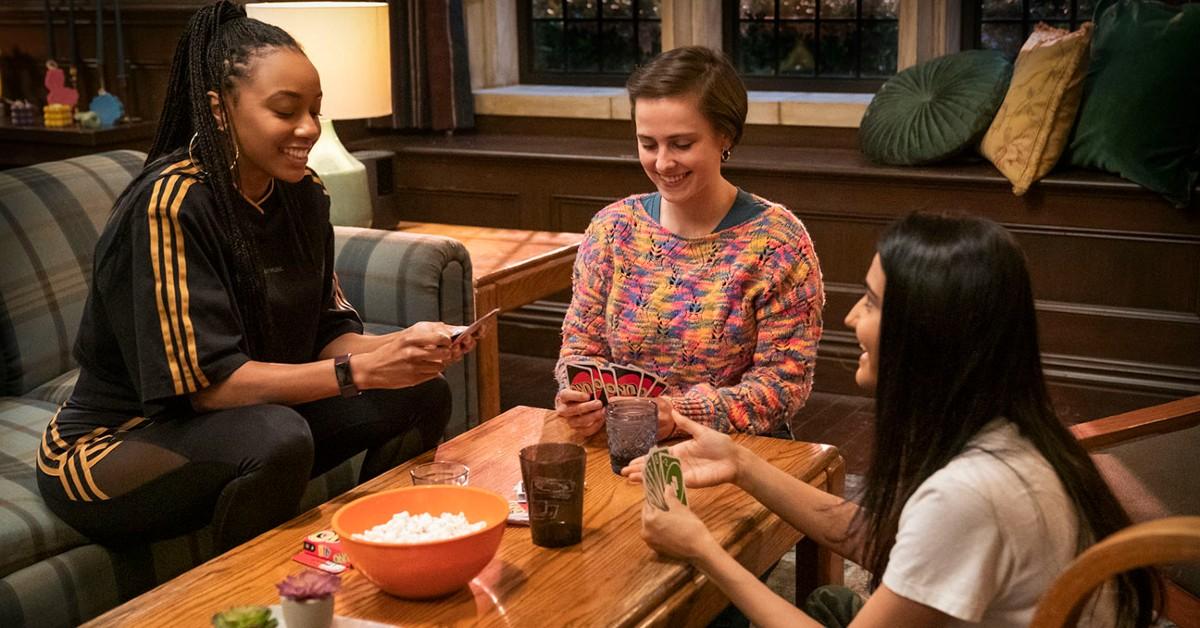 Is Essex College a real school?
In short, yes and no. While Vermont's Essex College itself may not exist, the fictional school is based on a mishmash of elite schools sprinkled across New England. A bulk of the scenes were shot at Vassar College, located in Poughkeepsie, N.Y. Vassar's Thompson Library, built in 1937, appears in several scenes. Locations like the Vogelstein Center for Drama and Film, Blodgett Hall, and the Vassar athletic fields, too, are featured in the series.
Article continues below advertisement
For Mindy specifically, it was important that the series accurately portrays what attending a liberal arts college on the East Coast is like. "What we really wanted to do, Justin Noble my co-creator, and I, he came from Never Have I Ever, was we wanted to show what a really East Coast college experience is like for women," The Mindy Project creator told She Knows.
"There's so many things I've not seen dramatized on TV, which is that it isn't a melting pot, a lot of times at these East Coast colleges there are socio-economic differences between students," she continued. Mindy added that she met her own best friends while in college (she attended Dartmouth), and that strong bonds between women are created during transformative, exploratory years.
Article continues below advertisement
Mindy Kaling aimed to create her young protagonists with compassion and heart.
"There's never this time, besides from when you start college, when you are sort of randomly assigned to live with three other people that you don't get to choose," Mindy told Teen Vogue. Isn't that the truth. The surprise of what freshmen strangers you'll randomly be paired with is equally terrifying and exciting. You could be trapped with the rambunctious party girl, or the unambitious stoner who never goes to class, or the overly studious bookworm who spends her weeknights in the library and her weekends, well, in the library. It's a gamble — one that sometimes leads to beautiful, lasting friendships.
Article continues below advertisement
"But I also wanted to make sure that no matter what kind of conflict they had or what kind of personalities they had or flaws, that I had a great deal of empathy and love for each of them. Because going into any show that you hope goes on for years and years, in order to invest, they have to be like, 'What are their vulnerabilities?'" Mindy explained. With heart, diversity, and comedically worked realism at its core, The Sex Lives of College Girls is much more than its raunchy title.
Episodes 6, 7, and 8 of The Sex Lives of College Girls air Thursday, Dec. 2, 2021, on HBO Max.