Betty Appears to Have Stabbed [SPOILER] in 'Riverdale' — How Successful Was She?
In Season 6, Episode 3 of Riverdale, the Devil sets foot inside the increasingly bleak small town.
Not one to waste much time, he fools Betty Cooper (Lili Reinhart) into thinking that he is the notorious Trash Bag Killer (or TBK), only he does it by using Glen's (Greyston Holt) body. Sound confusing? That's because it is. So, who did Betty kill? What are the long-term ramifications? And what is the correlation between the characters appearing on Riverdale and its gloomy shadowland, Rivervale?
Article continues below advertisement
Betty Cooper's seemingly killed [SPOILER] in Season 6 of 'Riverdale' (aka 'Rivervale').
In a scene in Season 6, Episode 3 of Riverdale, Betty — who may or may not have a slight satanic streak and the famously serial killer-y genes — seems to have finally lost her patience and ends up stabbing the Devil disguised as TBK in the chest 13 times.
The altercation comes after the person dressed as TBK tries to distract Betty by playing the not-so-soothing sounds of her sister, Polly (Tiera Skovbye), being subjected to inhumane torture. Needless to add, Betty gives in to the urges, using a scissor to make it stop.
Article continues below advertisement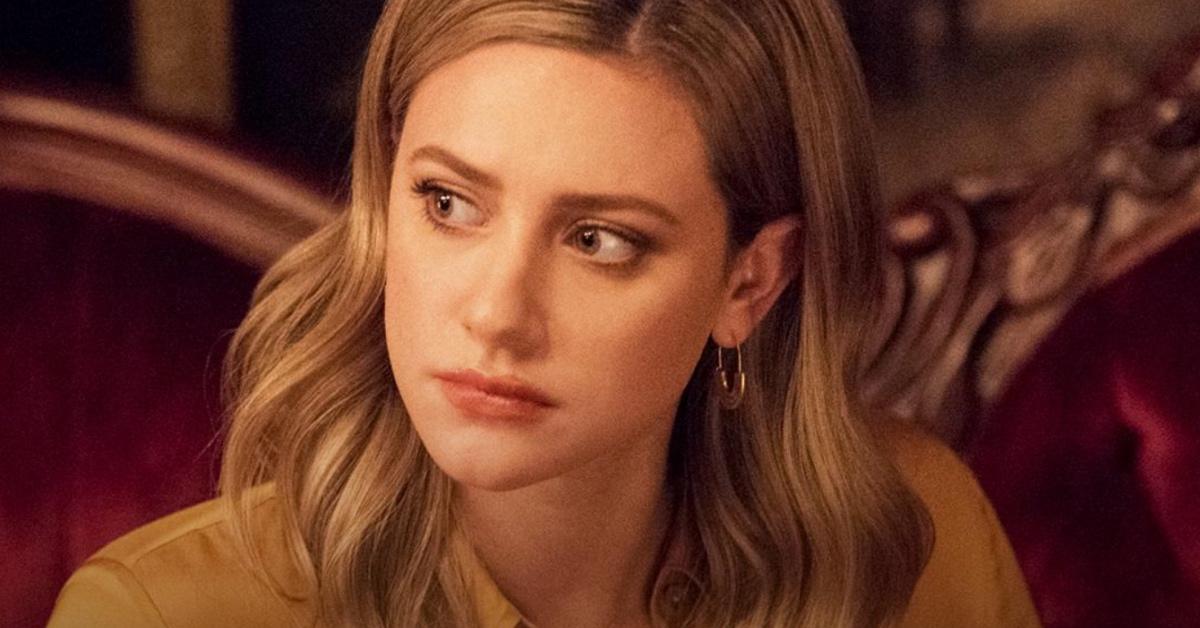 Upon removing the mask, Betty discovers that the TBK isn't just the Devil, but the Devil who has already set up shop inside Glen's body. Is the scene sufficiently incriminating for Glen, or is it the other way around? If he has already been seen with the TBK mask, does that mean he isn't the TBK at all? Betty opened a can of worms with this one.
Article continues below advertisement
The scene also confirms already-existing suspicions about the larger purpose of the Rivervale storyline. In Season 6 of Riverdale, Betty loses Archie Andrews to a ritual involving a sin pie and a self-fashioned witch casually digging around in his chest in search of his (presumably) lukewarm heart. Tabitha (Erinn Westbrook) and Jughead (Cole Sprouse) barely survive a lodging-specific curse. What's more, Betty also loses the baby thanks to the La Llorona's wicked scheming.
Rivervale appears to amplify the fears and anxieties each character has about where their life is headed. Take Betty, who is now grieving nearly everything that mattered to her, or Tabitha and Jughead, who are forced to look at their relationship with a fresh pair of eyes.
Article continues below advertisement
Is Glen the actual Trash Bag Killer? Is the Devil the Trash Bag Killer?
At this stage, it's uncertain how the narrative will unfold beyond the five-episode Rivervale event. Sabrina (of Chilling Adventures of Sabrina fame) is about to step on stage in Season 6, Episode 4, teaming up with Cheryl Blossom (Madelaine Petsch) to do some life-saving.
Article continues below advertisement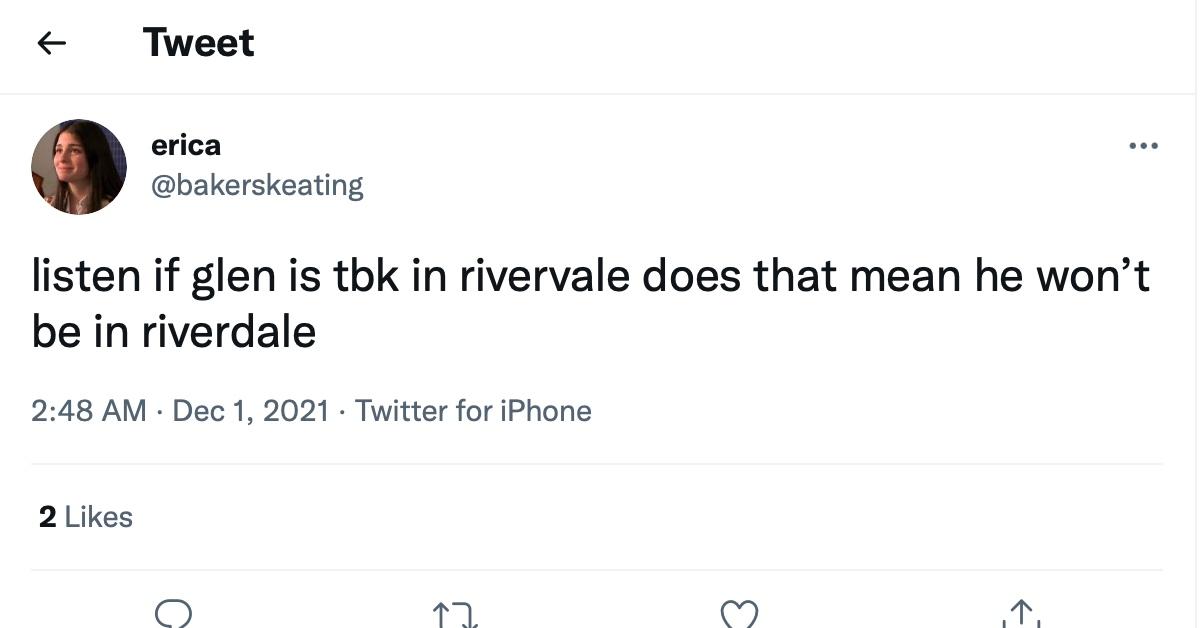 But it's uncertain what will happen once Rivervale comes to an end with Season 6, Episode 5. Hitting the restore button on the main plotlines will likely pose some metaphysical challenges. Take, for instance, Archie, who is supposed to be alive despite having survived a bomb explosion in Riverdale and having had his heart ripped out by Cheryl in Rivervale.
Article continues below advertisement
The same goes for Glen, whom many fans suspected to be the Trash Bag Killer. Now that Betty went full ham on his chest, it's uncertain how he would make it out alive on the other side. It's also possible that the real identity of the TBK will only be uncovered later.
Catch new episodes of Riverdale every Tuesday at 9 p.m. EST on the CW.