Is Eustass Kidd Dead in 'One Piece'? The Manga Leaves His Fate on a Startling Cliffhanger
Is Eustass Kid dead in 'One Piece'? The notorious pirate has long been established as a major figure in the Worst Generation of pirates.
Spoiler alert! This article contains plot points for the ongoing One Piece manga.
Over its literal decades of storytelling, One Piece has cemented itself as one of the most popular and prolific manga of all time. Eiichiro Oda's manga has been adapted into a long-running anime that's been spun off into several record-breaking movies, and it's even getting a live-action adaptation on Netflix.
As far as the manga series is going, however, things are coming to a head.
Article continues below advertisement
The story follows Monkey D. Luffy, captain of his loyal crew of the Straw Hat Pirates. Together, they sail across the vast and wide ocean in search of the legendary One Piece as they usher in a new age of revolution against an oppressive government.
Of course, the Straw Hats aren't the only pirates looking for the same glory. There are plenty of crews out there who want the same treasure for themselves. One of them is Eustass Kid. Has his journey come to an end, however? Is Eustass Kid dead?
Article continues below advertisement
Is Eustass Kidd dead? The 'One Piece' manga has some major developments.
Eustass Kid is introduced as the Straw Hats arrive at the Sabaody Archipelago, shortly before the two-year timeskip in One Piece. As captain of the Kid Pirates, he is already a formidable pirate in his own right.
He wields the power of the Jiki Jiki Fruit, which allows the user to create magnetic forces in order to control metal.
He becomes quick rivals with the likes of Luffy as they each strive for pirate fame, though they did find themselves working together during the Raid on Onigashima.
By the time we meet Kid, he is already one of the Supernovas, pirates who have a bounty of more than 100,000,000 Beli on their heads, which according to fan estimates, amounts to roughly $100,000,000.
His bounty goes up considerably during the two-year time skip. After emerging victorious at the battles at Wano, his bounty has been increased to a staggering 3,000,000,000 Beli. But while he has proven himself to be one of the strongest pirates in the world, there are still those who are considerably stronger.
Article continues below advertisement
Shortly after Kid and his pirates depart from Wano, they arrive at the island of Elbaf. They then run into the infamous Red Hair Pirates, led by the legendary Red-Haired Shanks (who also happens to be Luffy's mentor). Kid prepares for battle by firing off his strongest techniques from the jump, but Shanks uses his future sight to predict his moves. Seeing that Kid's attack would result in the massacre of several hundred innocents, Shanks and his crew pull no punches.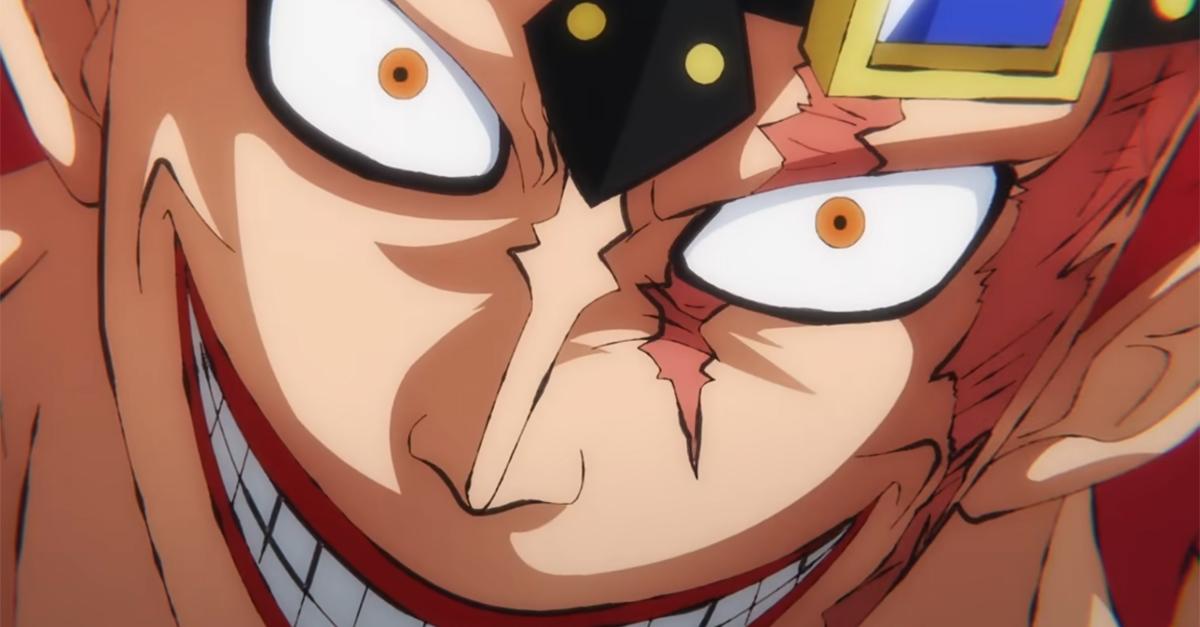 Article continues below advertisement
Shanks' crew mates tear the Kid Pirates asunder, tearing their ship in half and leaving the crew to sink. As for Kid, Shanks dispatches him in one blow.
Unfortunately, that's the last we see of Kid and his crew. As of this writing, it is unclear as to whether or not Kid or his crew physically survived the fight. The only thing we know for sure is that Kid lost. Badly, at that.
Fans on Reddit believe that Shanks, not one to outright murder other folks, would have fished the Kid Pirates out from the water and locked them up. Others believe that Kid was being used as an example to show off Shanks' strength as the final saga approaches.
Whatever Kid's fate ends up being, it's clear that his quick and utter defeat sets up the stakes for the endgame.