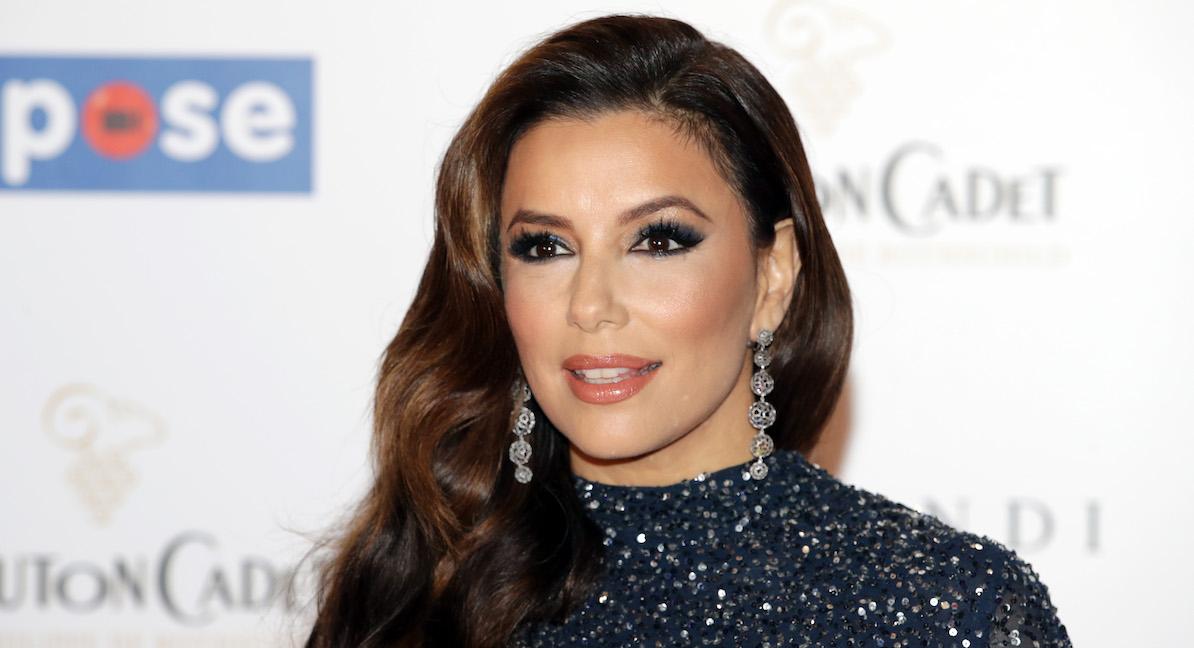 Yes, Eva Longoria Will Be Making an Appearance on 'Grand Hotel'
Over a year ago, Eva Longoria announced plans to remake the popular Spanish drama Gran Hotel into an English-speaking telenovela based in modern-day Miami Beach with the slightly tweaked title, Grand Hotel.
Article continues below advertisement
"Charismatic Santiago Mendoza owns the hotel, while his glamorous second wife, Gigi, and their adult children enjoy the spoils of success," the show's synopsis reads. "The hotel's loyal staff round out a contemporary, fresh take on an upstairs/downstairs story. Wealthy and beautiful guests bask in luxury, but scandals, escalating debt and explosive secrets hide beneath the picture-perfect exterior."
Along with her executive producer title, it was also revealed that Eva would be behind the cameras, directing a few episodes of the ABC summer series, despite the fact she welcomed her son Santiago just a few months earlier.
Article continues below advertisement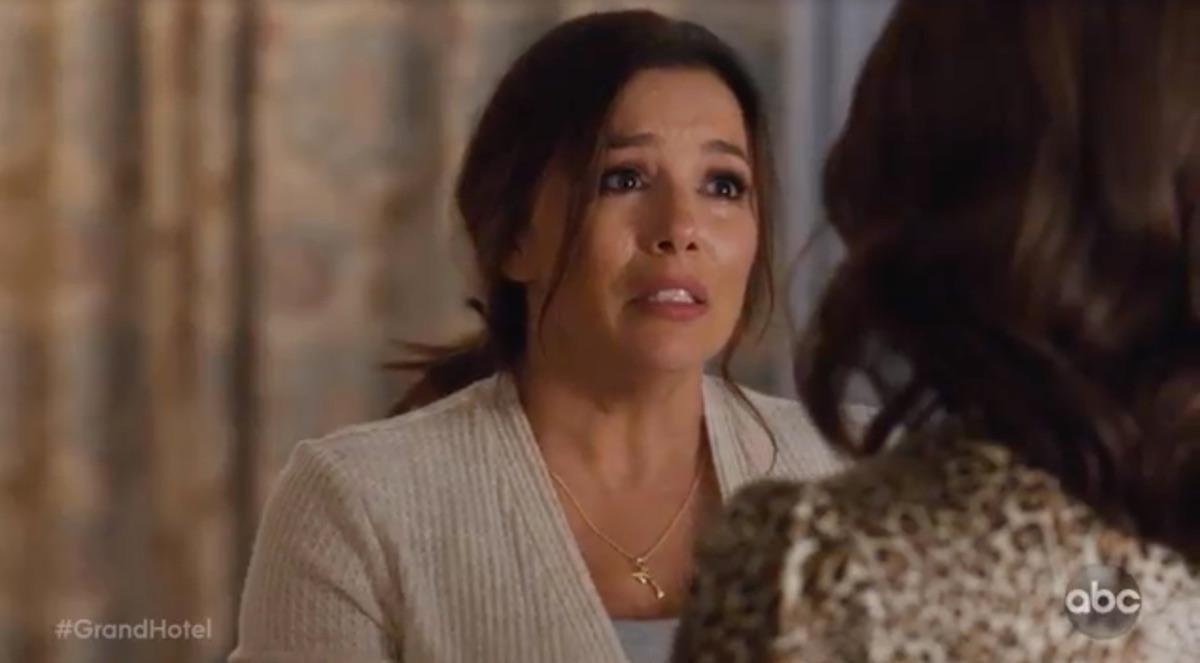 But is Eva Longoria on Grand Hotel? 
Proving that she's still got it, Eva has confirmed that she will, in fact, produce, direct, and star on the show as the late ex-wife of Riviera Grand hotel owner, Santiago Mendoza, played by Demián Bichir.
"It was fun. I like to do all three. I like to have control," she told Hola magazine.
Article continues below advertisement
The 44-year-old also admitted that she was a little bit out of practice, which is totally understandable.
"When I had to act in Grand Hotel, when I was directing it was hard because I had just come back from giving birth and I was breastfeeding and directing and producing," she explained. "And I remember they were like 'Eva you need to go to hair and makeup' and I was like 'oh! I forgot!'"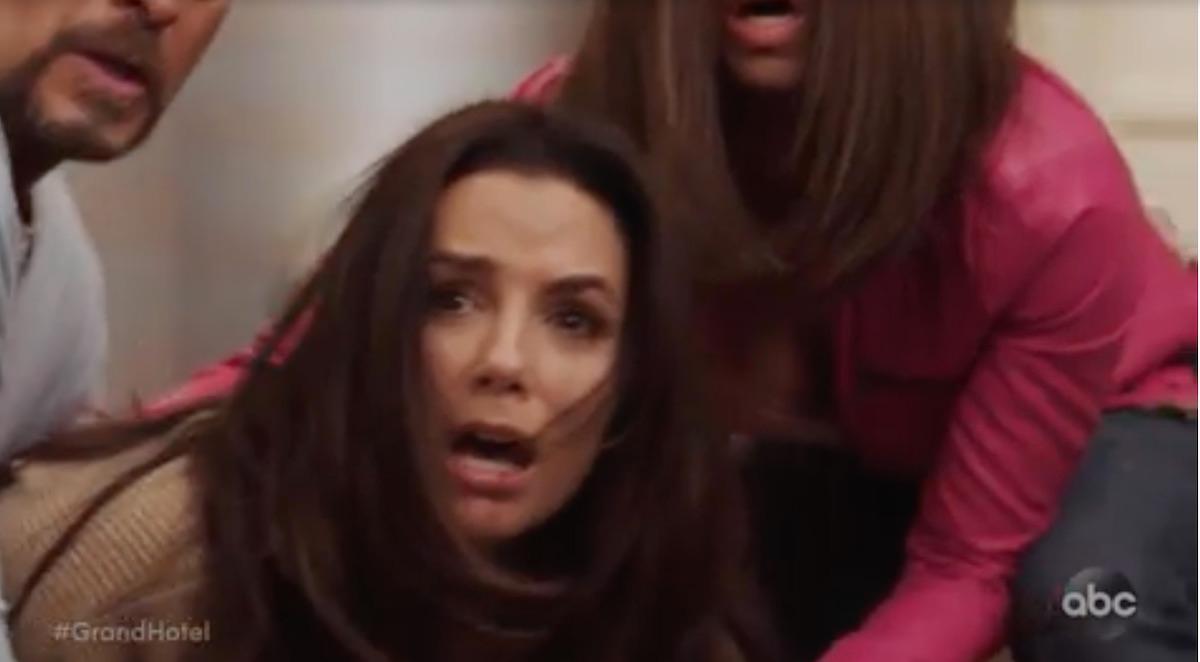 Article continues below advertisement
This also won't be the first time Eva acts opposite her on-screen husband. "There was no one else I could envision in the role," she told Variety. "I've done two movies with Demián and he acts with a quiet force that conveys the strength this character needs. I am so excited to be assembling this all-star cast that reflects the world in which we live."
What else do we know about Eva's character? 
Not much is known about Eva's character on Grand Hotel — even her name is under wraps — but we do know that her supposed "best friend" Gigi (Rosalyn Sanchez) wastes no time getting with her husband, Santiago, shortly after her death.
Article continues below advertisement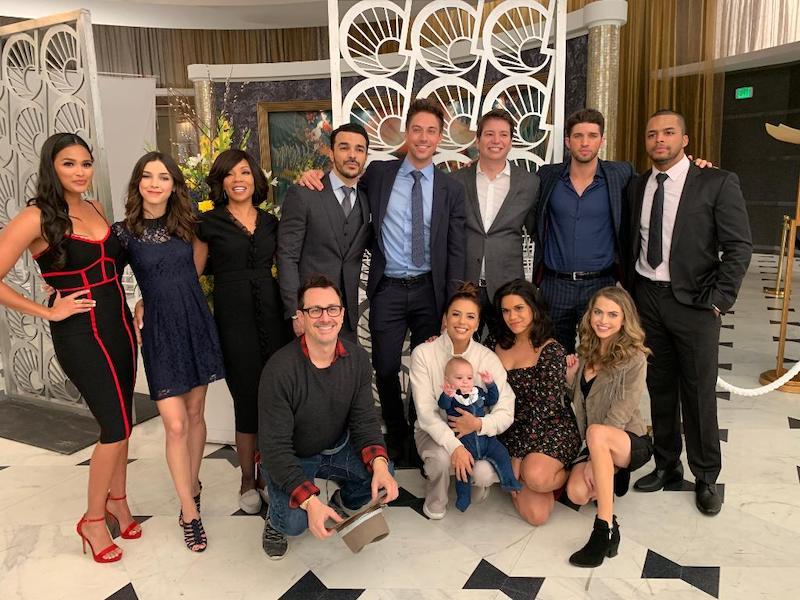 The tension between Santiago's new wife Gigi and his kids, Alicia and Javi, is pretty obvious when they find out their dad is selling their late mom's hotel without their permission.
"This was mami's hotel before it was yours," Alicia tells her dad on the show. "She wanted us to have it." When Gigi tells Alicia and Javi that they are making a scene, Javi responds, "You were her best friend and you wasted no time before swooping in like a vulture." Yikes.
It also looks like Eva's character's death may not have been as innocent as it seems...
We'll just have to tune in and watch to see Eva's guest-starring role on Grand Hotel when it airs Mondays at 10 p.m. on ABC.