'Finding 'Ohana' Is Like a Modern Day Version of 'The Goonies' — Sort Of
Those who have watched Netflix's 'Finding 'Ohana' might have noticed some similarities to the '80s classic 'The Goonies,' but is it a remake?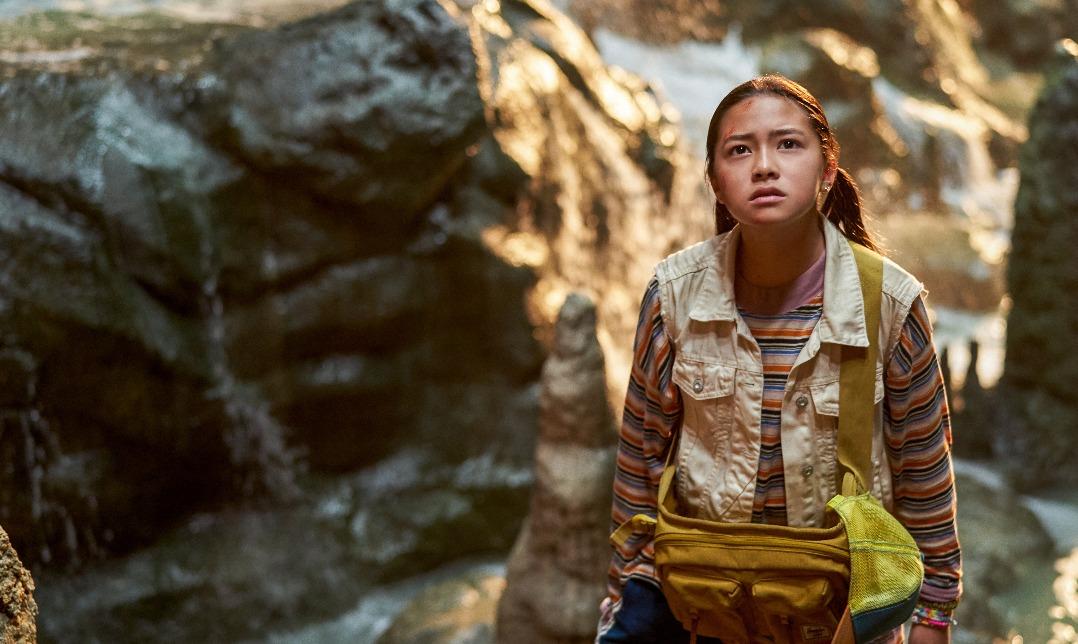 Ancient secret treasure? Check. A ragtag group of kids? Also check. Parents who have very little to do with what their kids are getting into? Again, check. No, we aren't talking about The Goonies here, but some people think Netflix's Finding 'Ohana is basically a remake of the '80s classic. And, to be honest, there are some similarities that are hard to ignore. Like the older brother who is tasked with going after his younger sibling who only wants to find treasure to save the family home.
Article continues below advertisement
And, of course, the many clues that the kids find along the way to lead them to the treasure. In Finding 'Ohana, Pili uses a journal from her ancestors to try and find a hidden pirate treasure in order to save her grandfather's house and their family's land. It's not unlike the plight of the kids in The Goonies, whose goal is to find "rich stuff" to prevent all of their homes from being bought out by developers.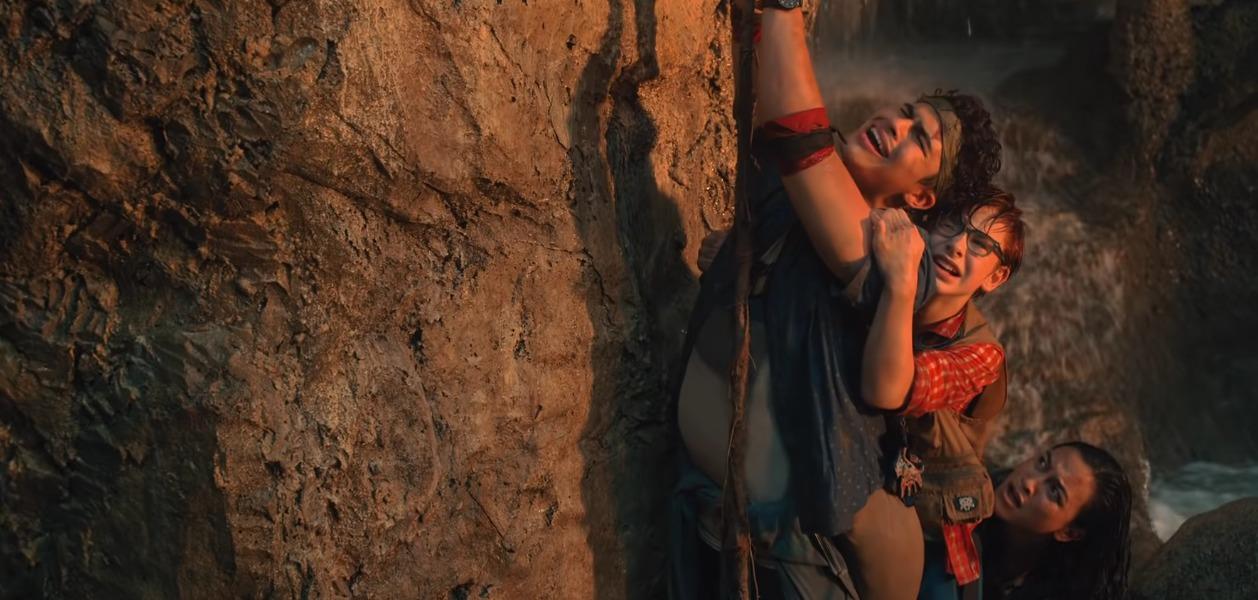 Article continues below advertisement
But is 'Finding 'Ohana' actually a remake of 'The Goonies'?
The short answer is that no, Finding 'Ohana is not meant to be a modern-day remake of The Goonies. But that doesn't mean the Netflix film wasn't inspired by it.
In the movie's press release notes, Finding 'Ohana screenwriter Christina Strain admitted that she was inspired by some specific aspects of The Goonies.
"Goonies holds such a special place in my heart," she said. "As a '90s Asian American kid, I didn't have a lot of Asian American representation to look up to, but I had Ke Huy Quan who played Data. I wrote a Goonies-esque adventure movie starring mostly Datas. And now it's a real movie my kids can watch, with Asian American and Pacific Islander heroes other AAPI kids can look up to. I'm always going to be grateful to Netflix for that."
Article continues below advertisement
The 'Finding 'Ohana' filming locations were pretty legit.
Finding 'Ohana takes place mostly in Hawaii and, as to be expected, it was also in large part filmed there on location. If you noticed some of the background scenes and mountains from other movies like Jurassic Park and shows like Lost, that's because part of Finding 'Ohana was filmed at the famed Kualoa Ranch in Kaneohe, Hawaii.
Article continues below advertisement
Other parts of the movie were filmed in Honolulu, New York City, and the Dominican Republic. But, for the most part, Finding 'Ohana remained close to home as it explored rich Hawaiian culture. The Goonies, set in Oregon, also filmed mostly on location. But no, that doesn't mean the films are meant to mirror each other in every way.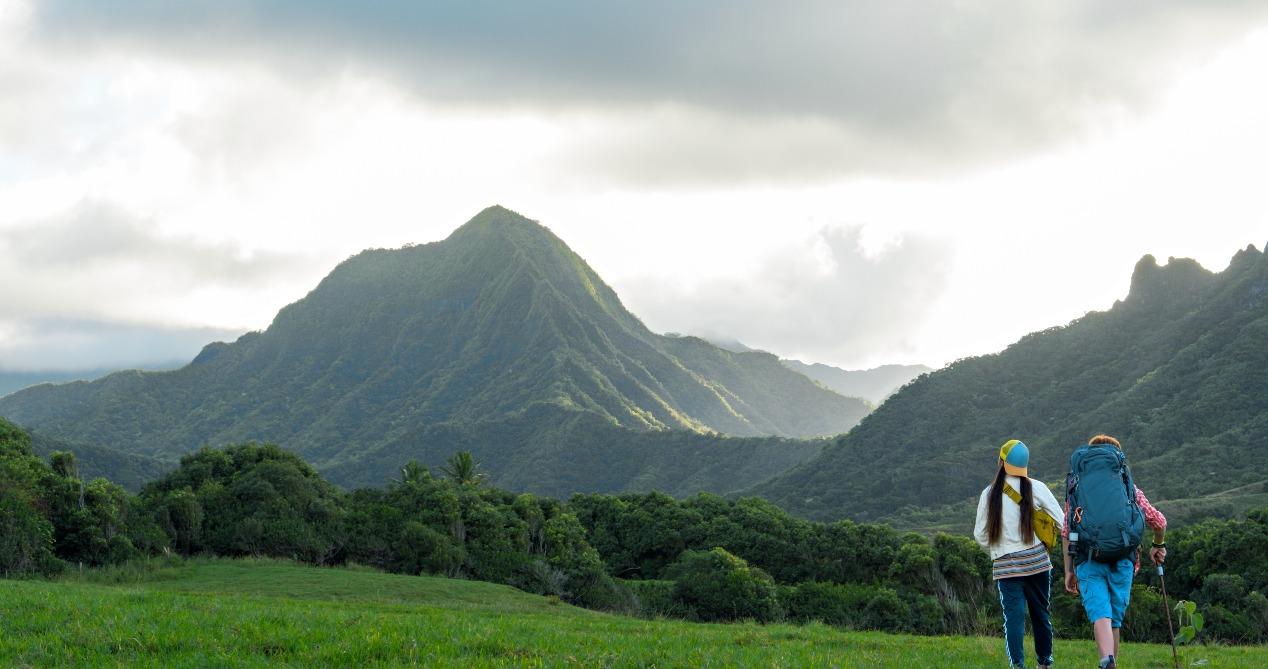 Will there be a sequel to 'Finding 'Ohana'?
So far, no one connected to Finding 'Ohana or Netflix, for that matter, has come out to announce that a sequel to the movie is in the works. Executives at the streaming platform could be waiting to see how well the movie does among audiences, though. And if there were to be a sequel, it likely wouldn't be released until 2022 or 2023.
Finding 'Ohana is now streaming on Netflix.