Is 'First Responders Live' Really a Live Show?
'First Responders Live' has a title that would make you think that the show is really live, but the way it's edited strongly suggests it isn't.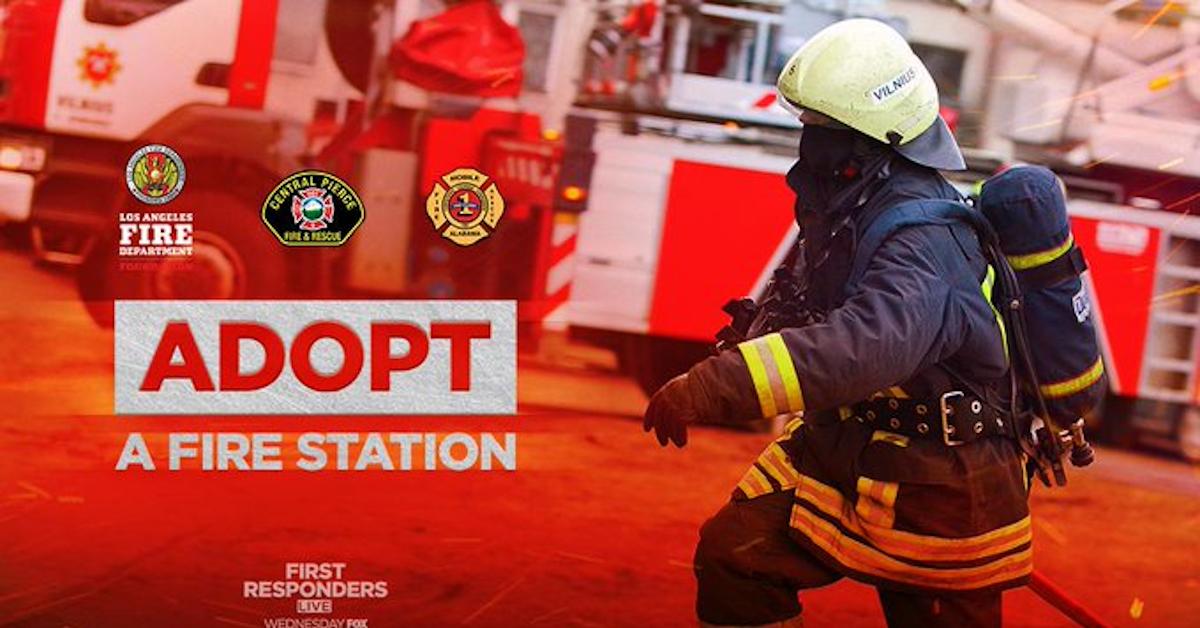 Growing up, one of my favorite shows to watch with my older brother was Cops, mostly because that reggae intro song was easily the coolest theme music on TV. Also because no matter what, without fail, there was always a criminal who was missing their shirt for whatever reason, and I always hoped to get to the bottom of why. Cops isn't on TV anymore, but there are other shows out there that fill the void, like First Responders Live, but is it really live?
Article continues below advertisement
Typically, when a show says that it's live, even then, it's not fully "live," they'll broadcast on a 10-second delay or so which will allow censors to bleep any cusses that manage to slip out. With the case of network or cable television, it's pretty rare that any series is conducted actually "live" and that's because live broadcasts require a ton of work, not to mention ridiculously high levels of stress for everyone involved, both on the camera and behind it.
So is First Responders Live really live?
Yes and no. The segments where rescuers are actually going into burning buildings, accident scenes, and other gnarly scenarios are not live. They're recorded and edited for clarity to help make compelling narratives for TV. But there are actual live segments during the reality TV program that are broadcast into the homes, laptops, tablets, and cell phones of viewers everywhere.
Article continues below advertisement
Article continues below advertisement
The commentary in the studio is what's live, not what's going on in the streets, which makes sense if you think about the nature of TV programs and consider the trailers, commercials, and promotional bits that were released leading up to the show's debut. However, not everyone who watches it knows about FRL's format, which has some fans of the show feeling like the wool was pulled over their eyes.
FRL's format differs from LIVE PD's and Live Rescue's format, which actually broadcasts the incidents on a tape delay, for obvious reasons like safety of those featured on camera, or in the instance where an officer or first responder is injured on the job.
Article continues below advertisement
Article continues below advertisement
That doesn't mean that both programs don't share some similarities. For starters, they both produce and insert pre-recorded segments and clips of the first responders and police officers in question. Even though we are watching real people performing their jobs on a daily basis, they are "characters" that viewers want to become more familiar with, and the shows' respective production companies do a good job of showcasing that.
First Responders Live excels in showing how different emergency service workers cooperate to handle crises' in unison, which is a part of the job that many viewers at home are probably not familiar with. The ability to edit the segments to highlight this team effort is what helps to distinguish it from other programs in the same genre.
Article continues below advertisement
Article continues below advertisement
Who hosts First Responders Live?
If the show's host Josh Elliott looks familiar, it's because he's been a longtime host for programs like Good Morning America, CBS This Morning, Today, The View, Yellowstone Live, and a ton of other live shows.
He also played himself in some high profile movies like Iron Man 3, and Side Effects, along with the TV series Scrubs. It's produced by Dick Wolf, who's got a laundry list of writing and producing credits to his name like, oh, I don't know, LAW AND ORDER.
First Responders Live airs Tuesdays on FOX at 8 p.m. ET. Will you be tuning in, even if the only "live" segments are those from the studio? Or are you more of a Live Rescue type of gal/guy?