'Fortnite' Has Seen a Decline in Popularity, but Is It Really Dying?
Popular battle royale game 'Fortnite' has been one of the most played games online, but is its popularity finally dying down — or will it last?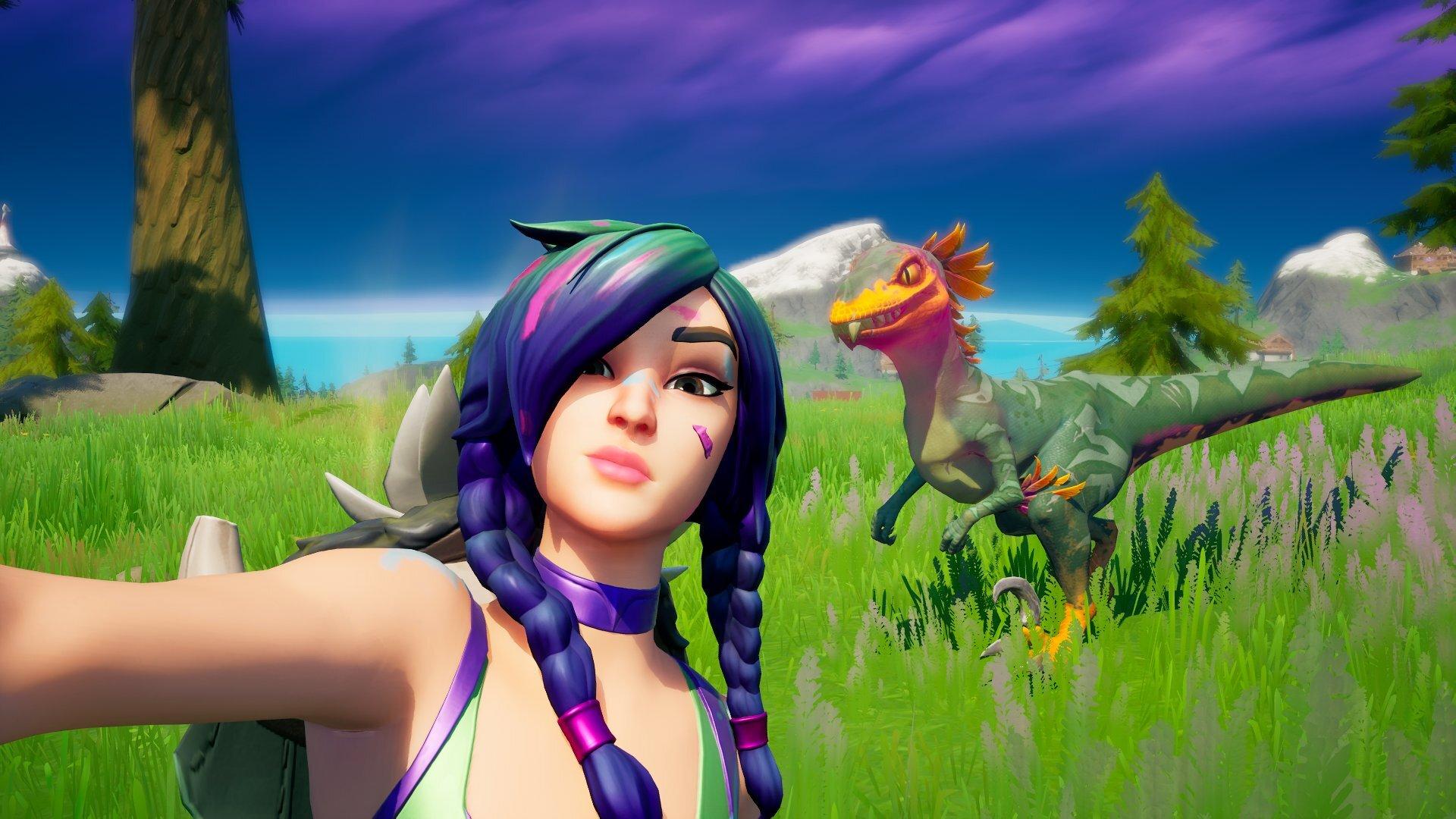 Even the best of trends have to fade out at some point, and gamers know this all too well. Popular PUBG-inspired, battle royale game Fortnite has dominated game streaming services and has had a long-lasting popularity that has baffled many. Despite being released to only mild success in 2017, the game has managed to pull hundreds of millions of users in the years since.
Article continues below advertisement
But how long is that popularity going to last? The game has seen countless changes and updates as the developers usher in new seasons, maps, and features, with its most popular draw seeming to be its in-game live events.
But is Fortnite dying? The game has long dominated online spaces as a popular title, outlasting many of its competitors, so when will its reign end?
Article continues below advertisement
Players wanted to cancel the game after the new maps launched.
Following the famous Black Hole event and the launch of Season 2 (and entirely new maps), players were so displeased with the game that "#RIPFortnite" started trending on Twitter. Many were calling for the game to be canceled, or asking for Epic Games to reinstate the old maps.
While that anger from players has since died out, many have still periodically attempted to end the game's reign with new complaints.
Of course, it's impossible for Epic Games to keep every one of its players happy, but it seems most of the decisions made for updates have upset players in some way.
Article continues below advertisement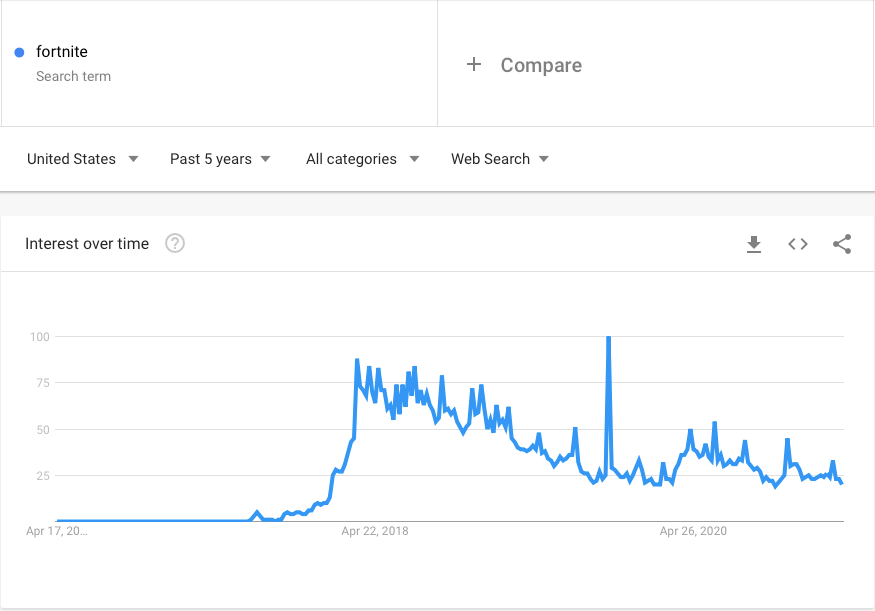 The game has faced a steady decline in popularity.
While it's probably too early to conclude that Fortnite is "dying," the game's popularity has definitely seen a steady decline over the years. One look at Google Trends searches for "Fortnite" over the past five years shows that searches for the game have been on a pretty steady decline. The title saw a brief but very significant surge in searches during the Black Hole event, but has otherwise maintained its decrease in popularity.
Article continues below advertisement
That being said, Epic Games has continued to boast record-number players, with the last reported statistic being 350 million registered accounts in April 2020, according to the game's official Twitter account. That month, players reportedly spent more than 3.2 billion hours on the game. This was also at the beginning of the COVID-19 lockdown, when users had more time to play games than ever before.
Article continues below advertisement
Shortly after Epic Games shared this statistic, though, it found its game removed from both the Apple and Google Play stores, which also took away an avenue for new players to join the game.
Epic Games filed a lawsuit against both companies following Fortnite's removal from the app stores, but there has yet to be a ruling in that case, and the game has not been reinstated. It's currently unclear how Fortnite's growth has been affected by this.
While there have been plenty of former fans who are more than ready to see the game be retired, it looks like, for now, it's here to stay.