Anna Will Be in 'Frozen 2' — But What About Her Ex-Fiancé Hans?
'Frozen 2' comes out in late November, so now, fans want to know if Hans will be in the popular movie's sequel. Find out all the details here.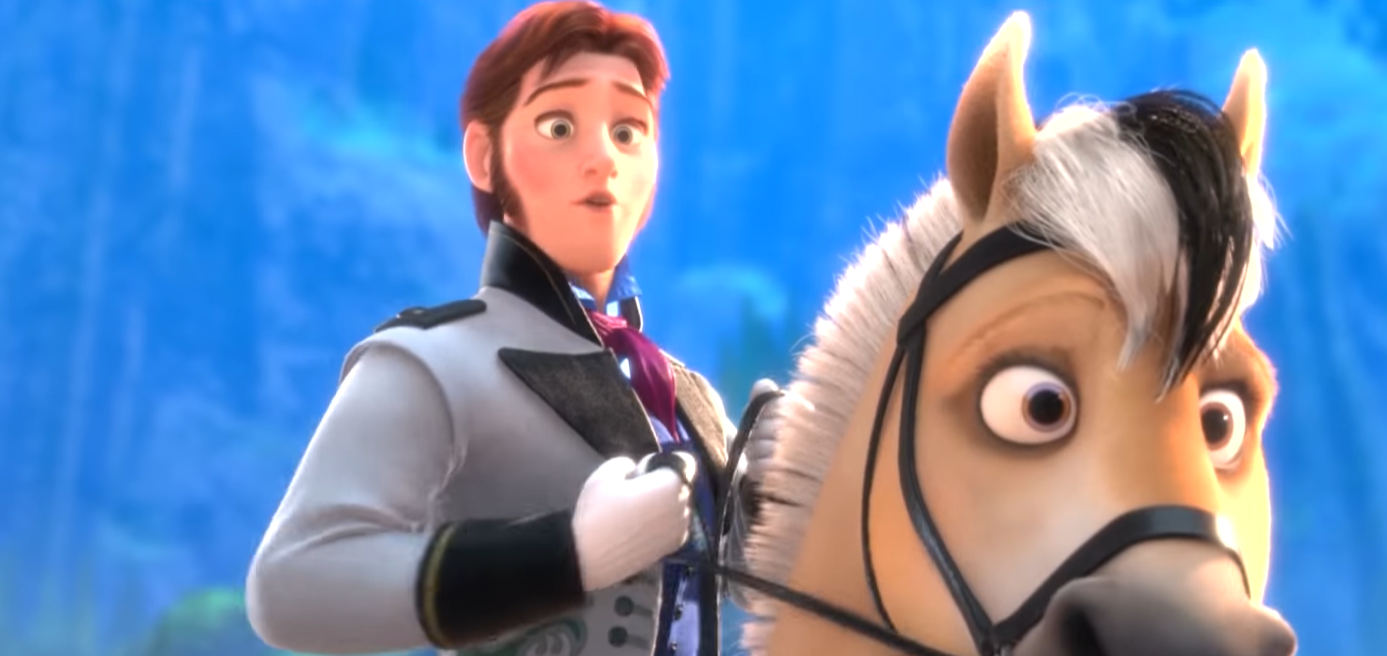 The last time we saw Prince Hans in Frozen, he was being thrown into a cell and shipped off to the Southern Isles so his 12 brothers could determine his punishment. And let's just say viewers were far from happy with his character. That said, with all the hype around the upcoming release of Frozen 2, it's no surprise that fans are curious to know if Hans will be in the highly anticipated sequel. Scroll down for everything we know!
Article continues below advertisement
Is Hans in Frozen 2?
Yes, Hans is slated to appear in Frozen 2 despite the fact that he wasn't present in the trailer (we're still hoping for a second trailer prior to the movie release). Actor Santino Fontana is listed on the IMDB cast list for the film, and his return has been confirmed by multiple outlets.
In Frozen Fever, the 2015 Disney short film, we see that Prince Hans was forced to pick up horse manure every day as part of his punishment. That said, since things ended pretty bad for him in the first movie, we have no clue in what context the villain will return to the second film.
Article continues below advertisement
But we have a few theories. In Frozen, Hans does everything he can to seize Anna's role as the ruler of Arendelle, so he proposes to her sister, Anna, with cruel intentions, all while the viewers thought he was a handsome and honest guy.
Anna then tells him that Elsa froze her heart and only a true love act can prevent her from freezing to death. But Hans laughs it off, traps a dying Anna, and sets out to kill Elsa.
However, the girls escape and prevail behind Hans' back by bringing the blizzard in Arendelle to an end and sending Hans back to where he belongs once and for all. Or so they thought...
All that said, there are a few different ways that Hans can come back in Frozen 2. He could return to try and apologize to Anna and Elsa and win Anna back over (who knows, maybe he really has feelings for her deep down, although he'll have to go through Kristoff). It would help him to clear his name and redeem his character, but let's be real, there's typically a villain in every fairy tale.
Article continues below advertisement
Or worse, he can be back for revenge on the sisters since he was sent back to his kingdom because of them. The scene of Anna swinging a sword at something behind her during the trailer has us convinced that Hans is following them on their quest and is, in turn, up to no good.
Article continues below advertisement
Who is in the Frozen 2 cast?
The Frozen 2 cast is equally as star-studded as Frozen, with Kristen Bell voicing Anna, Jonathan Groff voicing Kristoff, Idina Menzel voicing Elsa, Josh Gad voicing Olaf, Santino Fontana voicing Hans, and newcomers Evan Rachel Wood voicing Iduna, and Sterling K. Brown voicing Lieutenant Matthias.
When does Frozen 2 come out?
Frozen 2 comes out in theaters on Friday, Nov. 22, and we cannot wait to be reunited with Elsa, Anna, Kristoff, Olaf, and we guess Hans again too!