Boy Meets Boy in Netflix's Charming Coming-of-Age Series 'Heartstopper' — Is It Based on a Book?
Queer youth deserve joyful, wholesome love stories, and Netflix's British rom-com series 'Heartstopper' delivers that. Is it based on a book?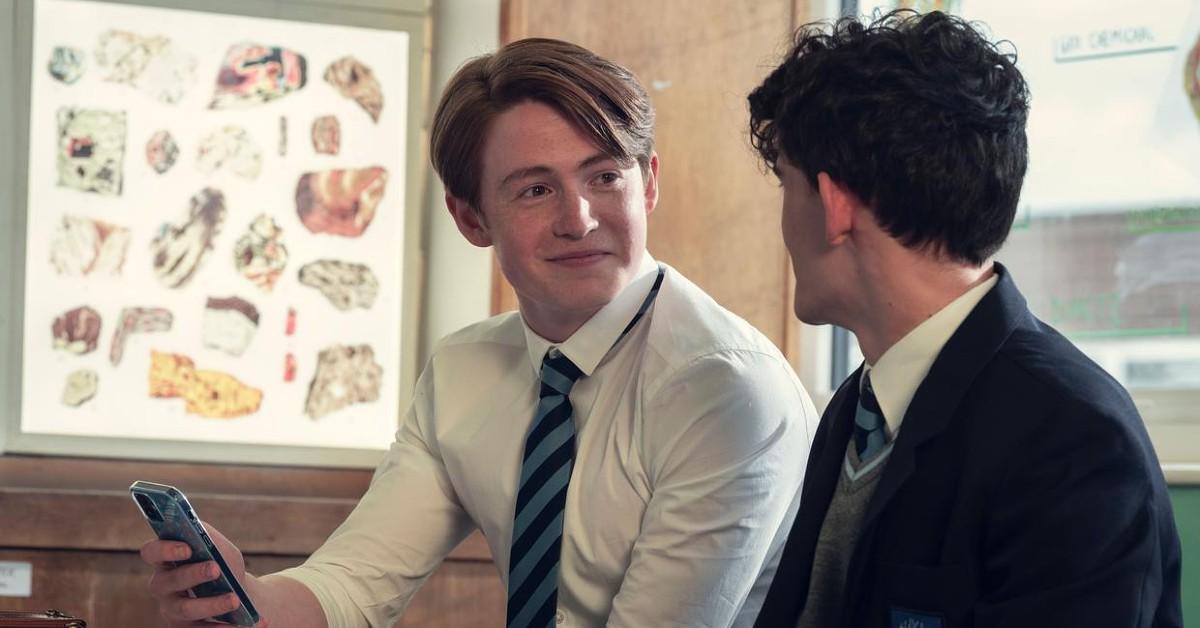 Turning on the news is quite the feat these days, as we're instantly hit with increasingly vile world events that make us feel like we're living in a hellscape. Too dark? Anyway, that's why we need uplifting comfort shows like Netflix's queer coming-of-age romance series Heartstopper — which premiered on April 22, 2022. And don't worry, this British LGBTQ series doesn't feature a "bury your gays" trope.
Article continues below advertisement
The story follows gay high schooler Charlie Spring (Joe Locke) — one member of a "trio of borderline outcasts" — who falls for his charming ginger-headed classmate, Nick Nelson (Kit Connor). Charlie's friends tell him that it's just another silly crush, one that should be forgotten because star rugby player Nick is, well, your stereotypical Straight White Boy™. And while Charlie's pals urge the hopeless romantic to forget about Nick, he just can't seem to get the dreamy teen out of his head.
After being assigned to sit next to each other in class, the two boys form a friendship, which leads Nick to ask Charlie to join the rugby team. With inclusive storylines and a diverse cast — which includes openly transgender actress Yasmin Finney — Heartstopper has all the wholesome ingredients of a progressive and warm teen rom-com. It also boasts similarities to a YA romance novel. So is it based on a book?
Article continues below advertisement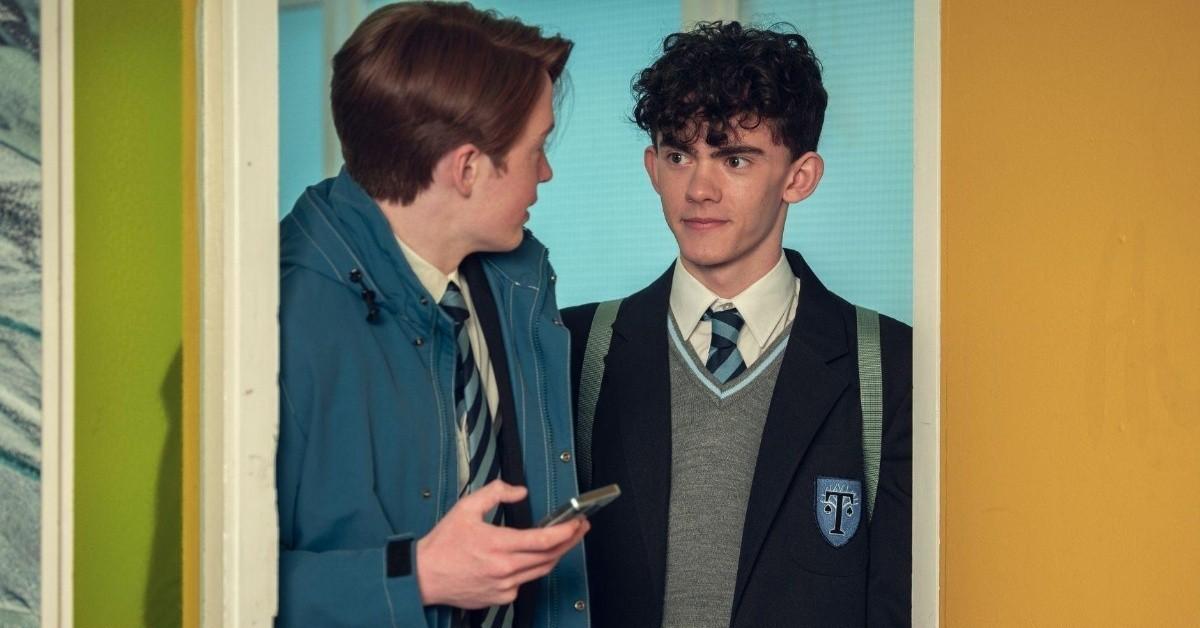 Is Netflix's coming-of-age rom-com series 'Heartstopper' based on a book?
Yes! From director Euros Lyn and executive producers Hakan Kousetta, Jamie Laurenson, and Patrick Walters, Heartstopper is based on author Alice Oseman's graphic novel of the same name. But before it became a graphic novel, Heartstopper was a webcomic on Tumblr and Tapas in 2016, and it "has amassed an enormous online fanbase with over 52.1 million views to date," according to Alice's website.
Article continues below advertisement
The story's dedicated fanbase and niche internet popularity inspired Alice to crowd-fund a limited print edition, amazingly "meeting her funding goal in less than two hours."
It wasn't long before Hachette Children's Group published the initial volume of Heartstopper in Spring 2019. As of 2022, there are four volumes of Heartstopper, as well as an official coloring book that's "packed with stunning artwork from the bestselling Heartstopper series."
Amazingly, with queer representation at its core, the Heartstopper series has sold over a million copies.
"I can't quite believe the series has reached such an amazing milestone!! Thank you so much to everyone who has supported Heartstopper!" Alice Oseman tweeted in March 2022. She is also an executive producer and screenwriter for the Netflix series.
Article continues below advertisement
Nick and Charlie are characters born from one of Alice Oseman's prior novels.
"Nick and Charlie were characters in the very first young adult novel I wrote, Solitaire. I wrote that when I was at school and it was published in 2014," Alice said in an interview with PinkNews.
Article continues below advertisement
"That book is about Charlie's older sister Tori, so Nick and Charlie are kind of supporting characters. But I fell in love with them as I was writing that story, and I knew they had a bigger story than what we see in Solitaire, so I wanted to tell their story somehow."
And because Alice is a novelist by nature — penning other YA books like Radio Silence, I Was Born for This, and Loveless — she initially tried to tell Nick and Charlie's story via novel format. It didn't work out.
She said, "For a really long time I tried to plan out their story as a novel because that's what I knew how to do, but I just couldn't get it to work, and I eventually realized that Nick and Charlie's story was more episodic so it suited a serialized format like a webcomic so much better."
Article continues below advertisement
Overall, according to Alice, Heartstopper is about "magic moments in relationships."
"The title of the story is Heartstopper — it's about moments that make your heart stop," she said. Go figure!
Season 1 of Heartstopper is currently streaming on Netflix.