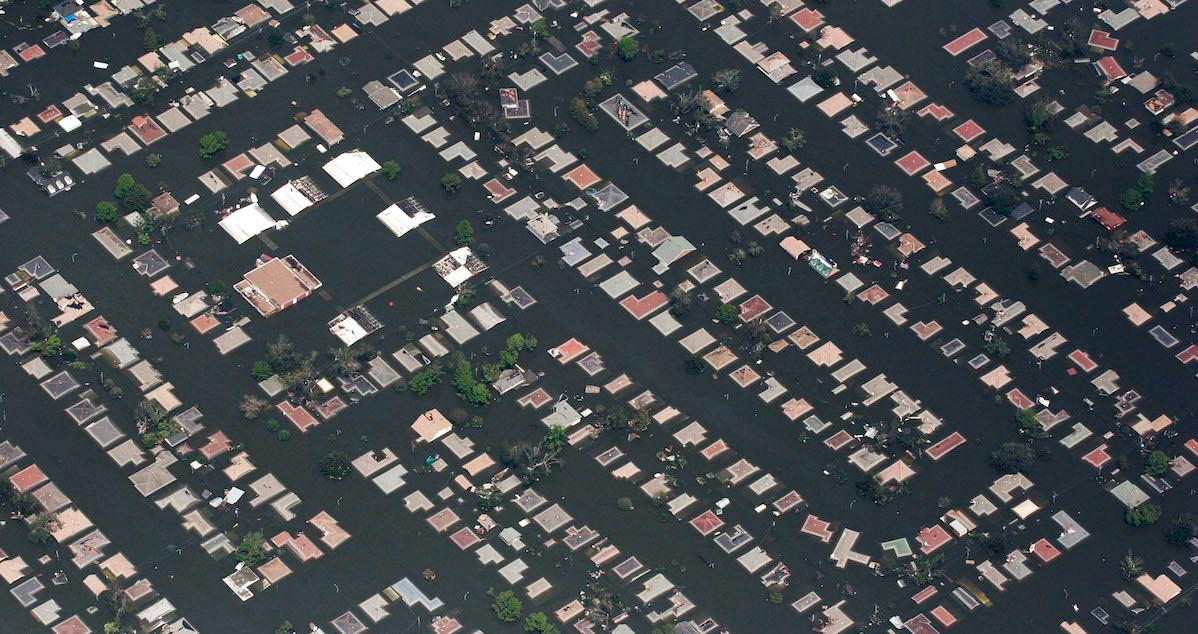 Is Hurricane Ida Worse Than Hurricane Katrina? Here's How the Two Storms Compare
Hurricane Ida is expected to make landfall on the Gulf Coast on Sunday, Aug. 29, which just happens to be the 16th anniversary of Hurricane Katrina, which devastated Louisiana in 2005.
Article continues below advertisement
So, how do these two storms compare? And is Hurricane Ida really worse than Hurricane Katrina? Here is everything we know.
Hurricane Ida is smaller, but stronger, than Hurricane Katrina.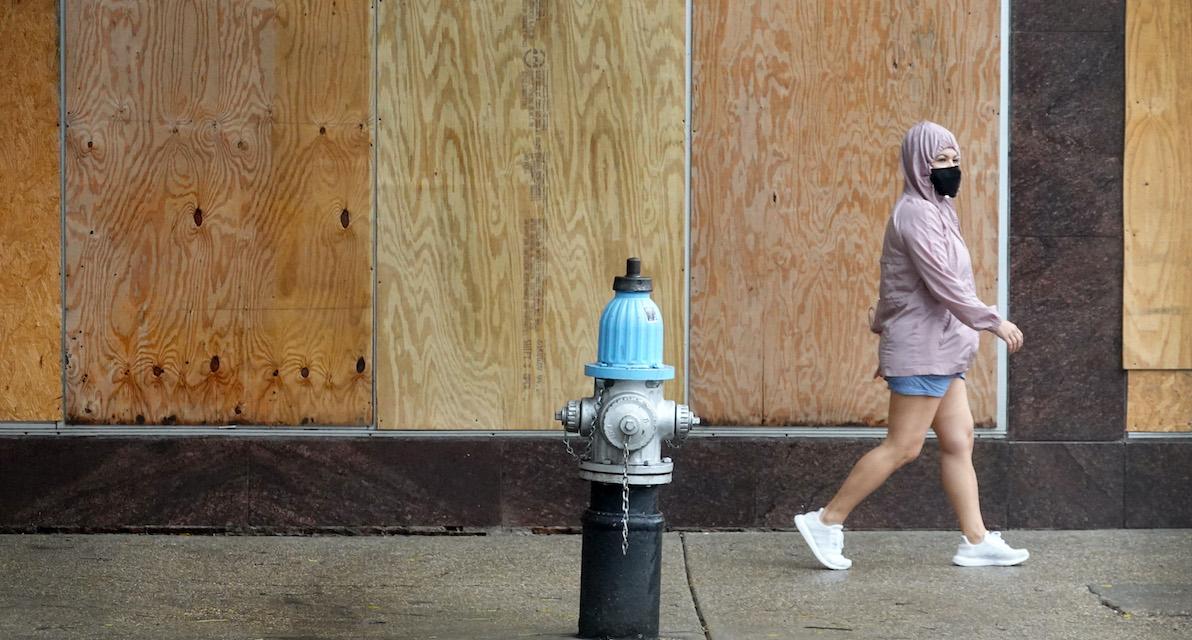 When Hurricane Katrina hit Louisiana in 2005, it made landfall as a Category 3 storm, which average winds of 125 mph.
Unfortunately, Hurricane Ida made landfall as a Category 4 storm, with winds around 150 mph. Ida did land a bit more west compared to Katrina, which means that the area being hit the hardest is less equipped to handle the storm.
Article continues below advertisement
"It could be quite devastating — especially some of those high-rise buildings are just not rated to sustain that wind load," said Jamie Rhome, acting deputy director of the National Hurricane Center, told The New York Times.
The National Hurricane Center also predicts that Ida's rainfall will exceed Katrina's with as much as 20 inches in some areas. Hurricane Katrina brought 5 to 10 inches of rain.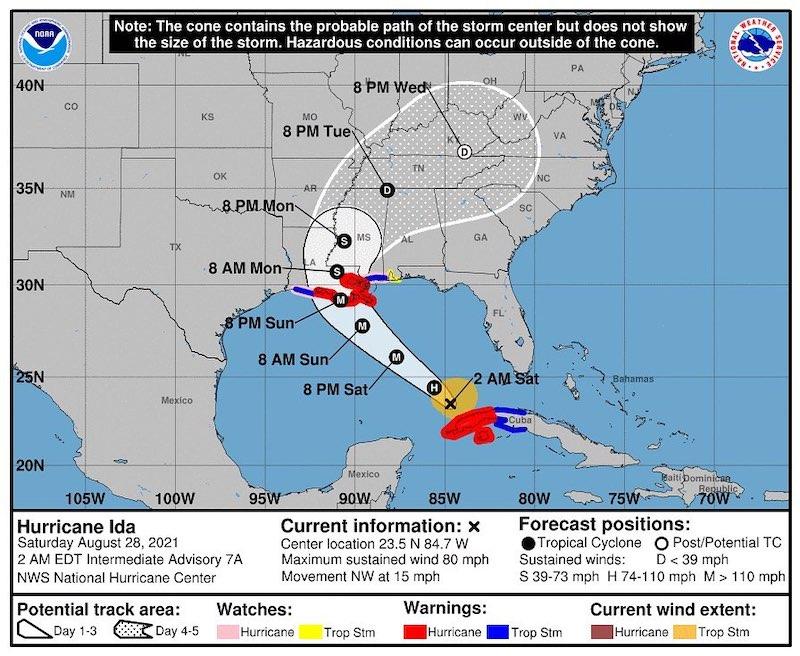 Article continues below advertisement
This means that the area between Baton Rouge and New Orleans, known for its infrastructure, will be hit the hardest and likely to experience severe impact.
"It's not just the coastal impact. It's not just New Orleans," meteorologist Steve Bowen, told CBS News. "We're certainly looking at potential losses well into the billions."
Hurricane Ida is breaking records from the 1850s.
Governor John Bel Edwards not only compared Ida to Katrina but said that the hurricane would be the strongest storm to hit anywhere in the state since the 1850s.
"We have a very serious situation on our hands," Gov. Edwards said at a briefing. "This will be one of the strongest hurricanes to hit anywhere in the state of Louisiana since at least the 1850s."
Article continues below advertisement
Coupled with the coronavirus pandemic, there is no denying that Ida has a slight edge when it comes to comparisons to Hurricane Katrina.
"We have been talking to hospitals to make sure that their generators are working, that they have way more water on hand than normal, that they have PPE on hand," Gov. Bell added.
Article continues below advertisement
In case you need a reminder, Hurricane Katrina resulted in 1,836 deaths and left 80 percent of New Orleans underwater. Overall, 15 million people were affected by Katrina, from Central Florida to eastern Texas.
On August 28, President Joe Biden held a virtual briefing with FEMA.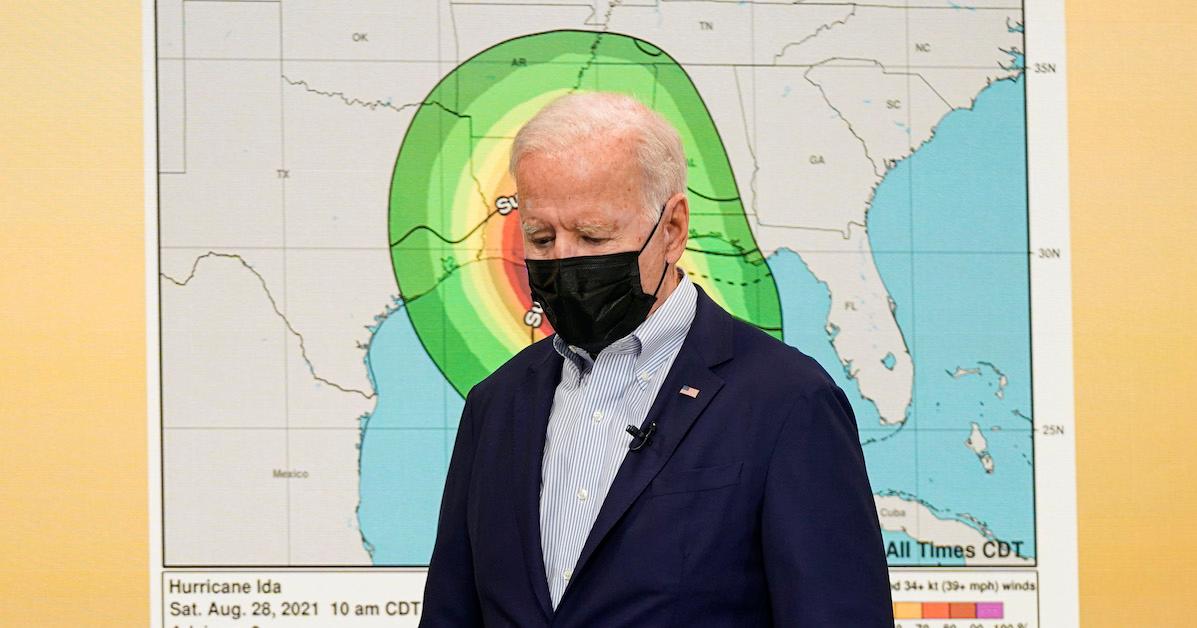 Article continues below advertisement
"You know, Ida is turning into a very, very dangerous storm; I need not tell you. I just got another briefing from the Hurricane Center and, as you know, it's now heading straight for — right toward Louisiana," he said. "I've already signed an emergency declaration for Louisiana to make sure we're ready for the surge response capability to deal with whatever comes our — their way — our way, but it's — it's their way."
He continued, "You know, we've deployed 500 FEMA emergency response personnel in Texas and Louisiana, in addition to 2,000 FEMA personnel already supporting our COVID response in the region. And we've pre-positioned food, water, generators, and other supplies in the area. Power restoration and mobile communication support teams are also en route."