Everything We Know So Far About Jazz Jennings' New Boyfriend, Ahmir
'I Am Jazz' fans are curious about new boyfriend Ahmir. Is he transgender? Here's everything we know about the couple and their personal lives.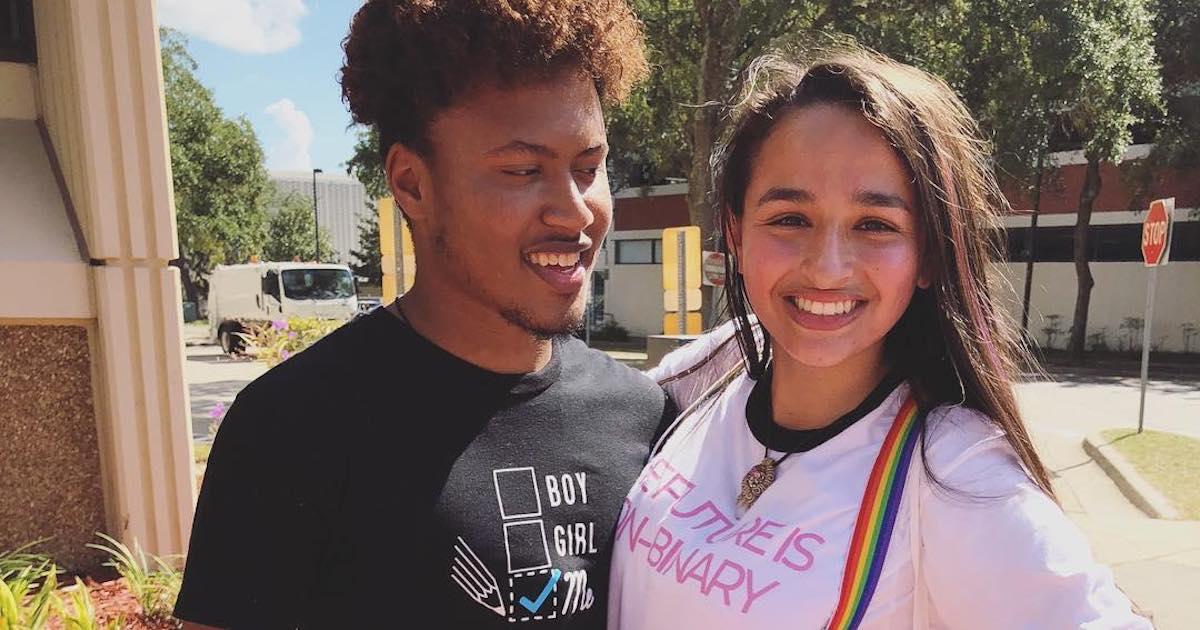 Article continues below advertisement
And while Jazz is candid about the fact that she and Amir are "not together anymore," the two remain close friends. So close, in fact, that she invites him to be by her bedside as she recovers from her third gender confirmation procedure. "I want his support as a friend," she says.
Let's see how their dynamic plays out when Season 6 premieres Jan. 28 at 9 p.m. on TLC.
Article continues below advertisement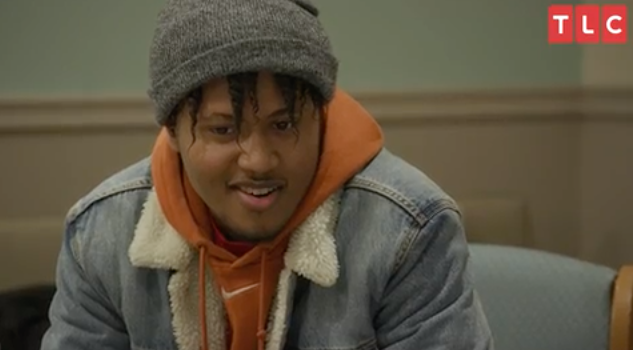 Original story: There have been a ton of big changes unfolding in Jazz Jennings' life lately, and they're all playing out this season on her TLC show, I Am Jazz. The two biggest developments for the transgender teen so far have been her gender confirmation surgery and a new boyfriend.
We'll get to see more of her interaction with Ahmir Steward next week when he meets the parents. Audiences are excited to get to know him, too, and naturally have a lot of questions. We'll try to answer as many of them as we can for curious minds!.
Article continues below advertisement
First, is Ahmir transgender?
Ahmir doesn't have a lot of pics on his Instagram, but a recent throwback pic of him as a baby helped confirm whether the 19-year-old is part of the trans community. "Nope," he replied to a commenter who asked if he is trans.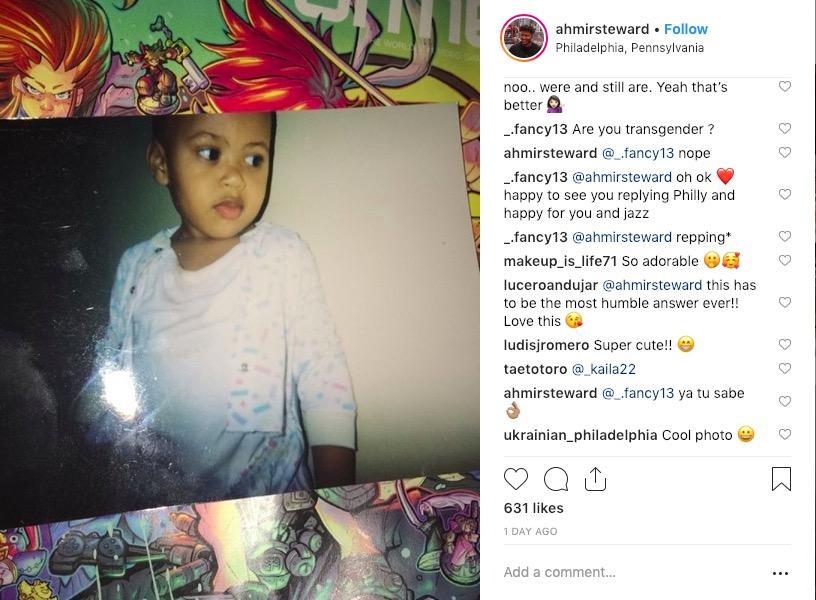 Article continues below advertisement
However, he's already shown himself to be a pretty great ally. "I'd ... like to take this time to ask all of my followers that are against Feminism to kindly do me a favor and click that unfollow button," he said in a January post. "Let's spread love and positivity this year thanks lol."
In the words of one follower on the platform, "@jazzjennings_ you got yourself a real one."
Article continues below advertisement
Seems like you don't have to tell her she found a good egg. "Thank you @ahmirsteward for going on this incredible journey with me," she wrote on a post this week. "You are one of the kindest, most creative, and brilliant people I've ever met! I hope you all like him as much I do."
Jazz and her boyfriend are long-distance, but he's got Florida roots.
As fans know, Jazz and her family live in Florida, while Ahmir hails from Philadelphia. They met over email and met in person when Jazz was there for the Transgender Health Conference. However, Ahmir's dad lives in Fort Lauderdale, as Jazz revealed on the show this week.
Her parents seemed to have initial reservations, based on the long-distance nature of the relationship and how quickly it seemed to move. They also had a slight issue with the fact that, though a high school graduate, he doesn't have a job and isn't going to college at the moment.
Article continues below advertisement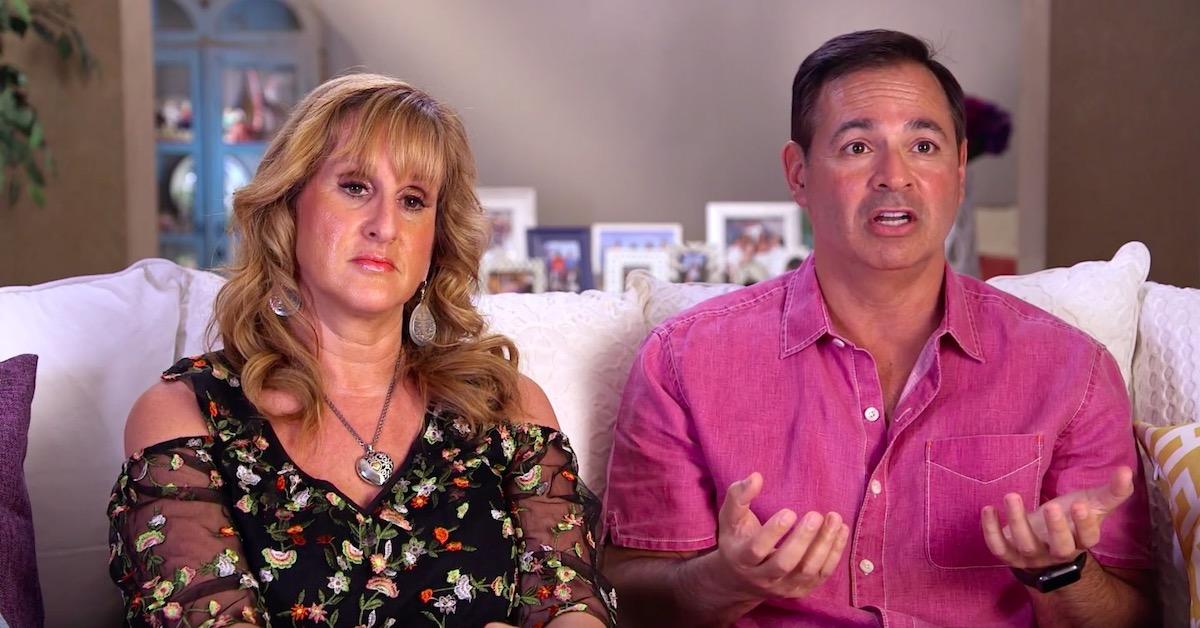 But the important thing is, he seems to treat Jazz like a queen, and we expect Greg and Jeanette to fall in love with him, too.
Article continues below advertisement
Is Jazz still dating Ahmir now?
Obviously the show tapes far in advance, so you might wonder whether Jazz and Ahmir are still together. While they haven't confirmed either way, Jazz is 100 percent stanning for her boy on Twitter, and even revealed that, since the episodes about him aired, Ahmir has enrolled in college and currently has a 4.0.
Article continues below advertisement
However, Ahmir alluded to some mental health struggles of late, which he has been proactive about addressing. He is also motivated to become an advocate, both for the LGBTQ community and for people who live with mental illness.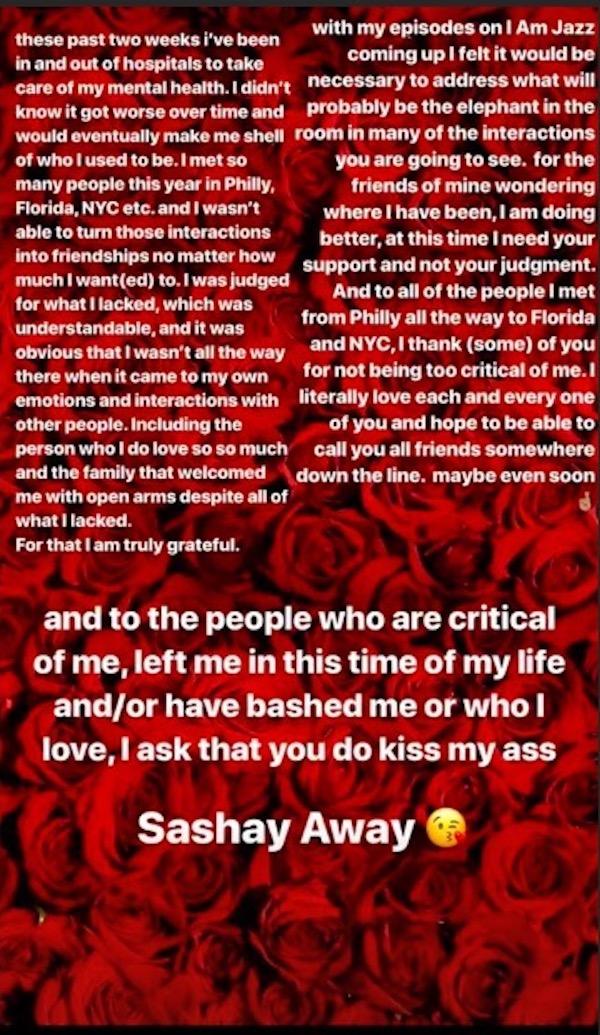 It seems the "person who I love so much" in this post — and the family that embraced him — may refer to Jazz and her family. So it's safe to say even if these two aren't romantically involved anymore, they've developed a deep and meaningful friendship.
Tune in to I Am Jazz on Tuesday at 9 p.m. ET on TLC.