The Real Jazz Jennings Finally Gets to Shine in Season 5 of 'I Am Jazz'
Here's everything you need to know about 'I Am Jazz' — from her surgery to her new boyfriend — ahead of Season 5's premiere.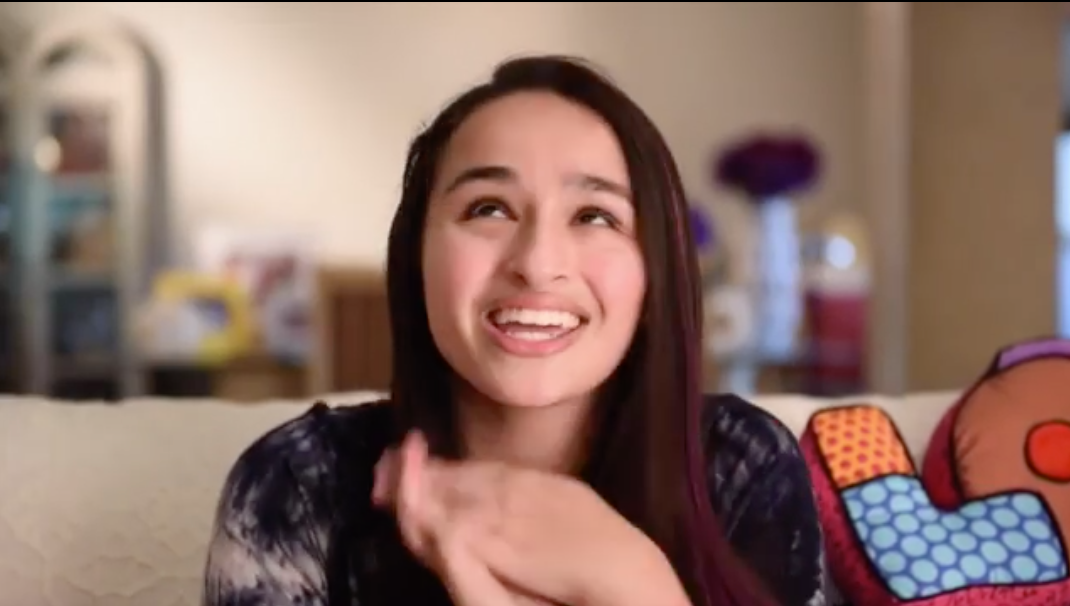 What makes I Am Jazz so much more than a reality show is how open and candid Jazz Jennings is about her personal experience as a trans child. For many viewers who have never been exposed to LGBTQ issues or communities, the TLC show has helped them map out a path for themselves.
And as I Am Jazz is about to premiere its fifth season, viewers are bracing themselves for what lies ahead. This season will show the culmination of her gender confirmation journey, as she finally embarks on the surgery she's desired since she was a child.
Article continues below advertisement
But the procedure wasn't all bells and whistles. In fact, she underwent some serious complications and had to lose 30 pounds beforehand, a process she documented extensively on Instagram for fans and friends. Season 5 will also give us a sneak peek into the day-to-day life of this 18-year-old high school senior. We'll see her turn legal, go to prom, and even take a look into her love life.
Read on for everything you need to know ahead of this season's premiere on January 1st.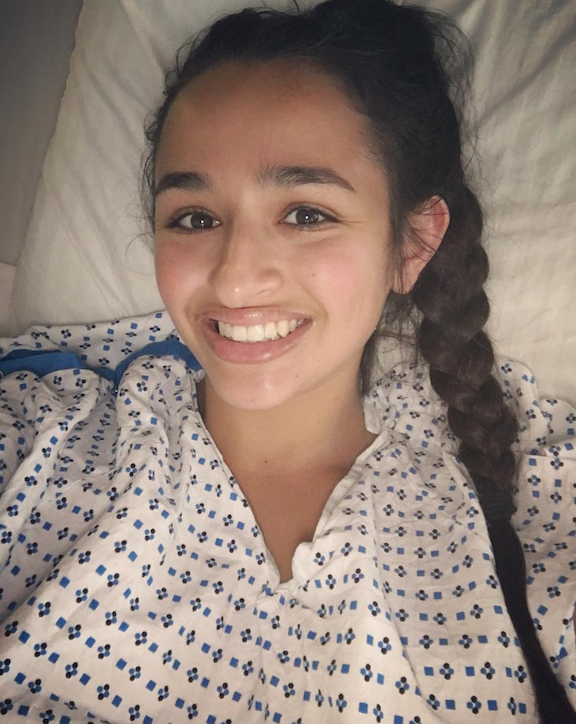 Article continues below advertisement
"I can't wait for all of you to see that journey as I go through it," says a proud and happy Jazz, 18, to her YouTube followers in a teaser video about the upcoming season. The teen, who made waves for being one of the earliest documented cases of gender identity disorder, has become something of a spokeswoman for trans rights and activism from a very early age.
Jazz has come such a long way since her debut on national television on shows like 20/20 and The Rosie Show. In 2007, her family founded Transkids Purple Rainbow Foundation to assist transgender youths, and a few years later, she started Purple Rainbow Tails, a company that fashions silicone mermaid tales (Jazz's staple) and whose proceeds help trans youths in need.
But the star is now back in the spotlight as the fifth season of her popular TLC show is about to air. And it promises to be juicier and more drama-filled than ever.
Article continues below advertisement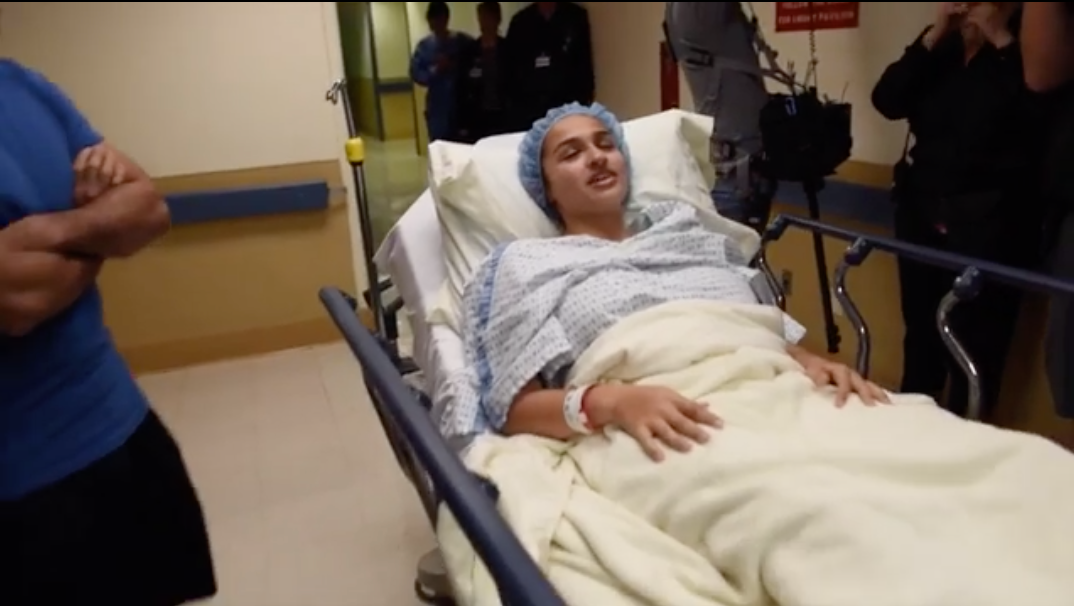 So, did Jazz have her surgery?
Jazz finally had her gender confirmation surgery, and we'll get an inside look at what that was like when the new season premieres. For her, this surgery was the culmination of a dream she had since she was 2.
"When I was 2 years old," she told Nightline, "I went up to my mom and asked her, 'When is the good fairy going to come with her magic wand and change my penis into a vagina?'" This past June, Jazz's lifelong dream became the young star's new reality.
Article continues below advertisement
In the trailer for Season 5, we see Jazz on a surgery bed, surrounded by doctors and loved ones, preparing for her life-changing operation.
"I've been waiting for this my whole life and now it's time," she said in a trailer for the upcoming, lying on a gurney about to be wheeled in for her big procedure. But first, the teen had to lose 30 pounds, which proved "really, really challenging" because she developed an addiction to comfort foods. Soon, she had to "let that go" because "surgery is so much more important to me than any slice of cake or pizza," she told Nightline.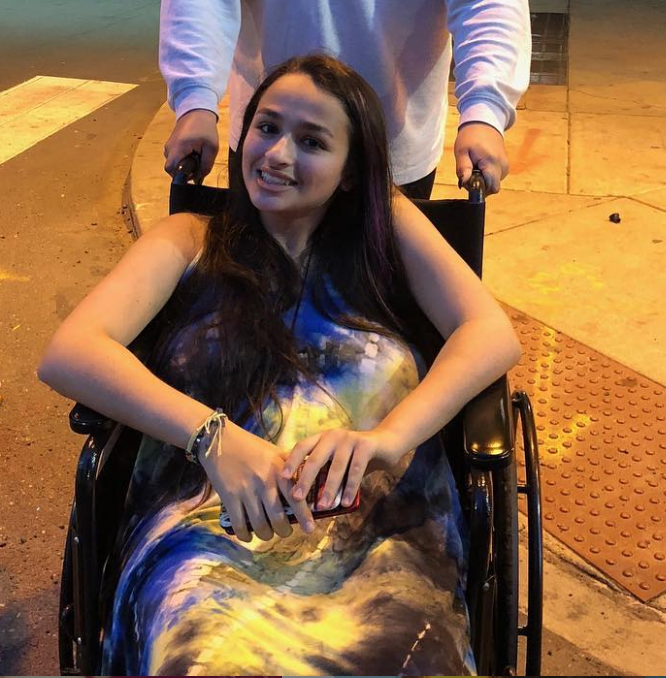 Article continues below advertisement
And although the teen is now elated that her surgery was a total success, the procedure wasn't without its complications. In the trailer for Season 5, a doctor shares the challenges of performing the gender confirmation surgery on Jazz.
"She's the most difficult case that I've encountered," he is heard saying. "She'll be experimental." Jazz confirmed that there was a hiccup during her surgery, but is optimistic that it was all "part of the journey."
As she recalled to Nightline, "There was just an unfortunate event and setback where things did come apart, and there was a complication. I had to come back in for another procedure ... The good thing though is that it was only cosmetic and external so it wasn't too dramatic."
And now that she's happier than ever in her body, she's delving into other normal teen things. Like prom, dating, and finding a boyfriend.
Who's Jazz's new boyfriend?
"I feel like I've been ready to fall in love," says Jazz in the trailer for the upcoming season. With all of the impressive accomplishments she's tallied in her 18 years, it sounds like she's ready to let loose and meet her match.
And it seems like she's found it in Amir, the boyfriend we'll all get to meet when Season 5 goes on air. "There's a boy in the picture now," she teases. "Amir just gets me, and I get him."
Although she's pretty mum about him on social media, which is mainly reserved for family photos and the occasional selfie, she did reveal that the two have locked lips quite a bunch during Jazz's senior year. "I've kissed him a lot," she revealed in the trailer.
We can't wait to catch up on everything Jazz has been up to in the past few months when I Am Jazz returns to TLC on January 1st at 10 p.m.