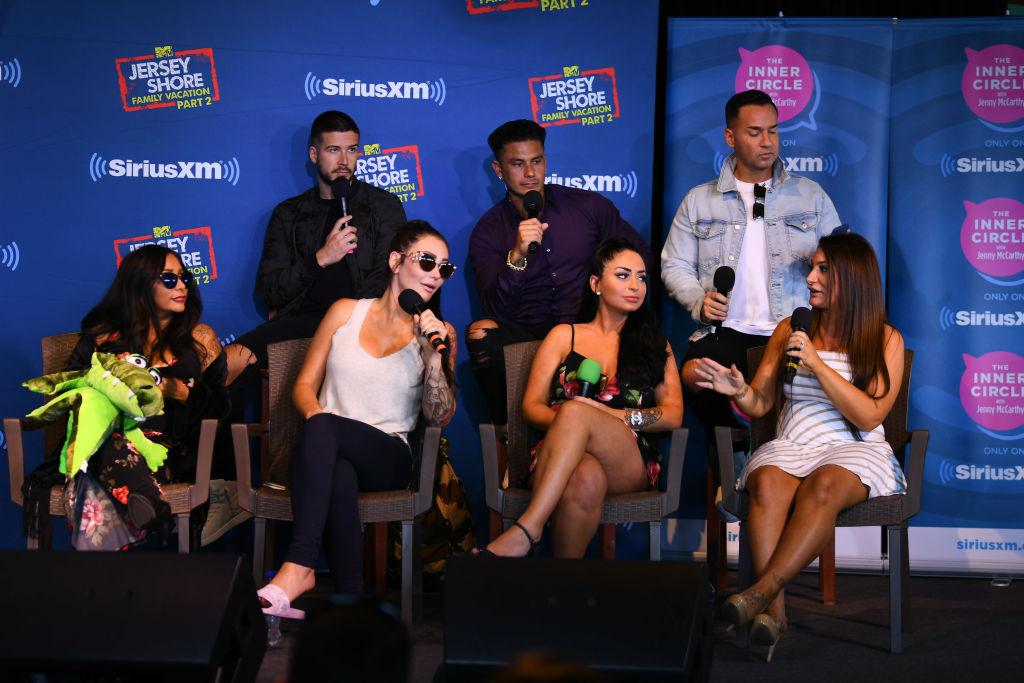 'Jersey Shore: Family Vacation': Is Snooki Filming with Her Cast Members Again?
Episode 14 of Jersey Shore: Family Vacation, which aired in February 2021, was not the finale of Season 4 but served as a midseason finale. So technically, there's more to come from the gang, and it appears that the crew is in the middle of filming the second half of the season. During the first half of the season, cast members filmed in quarantine in their respective homes using Zoom calls and self-shot footage. Back in November 2020, those episodes aired.
Article continues below advertisement
In January, new Jersey Shore: Family Vacation episodes aired, and this time everyone was in Las Vegas. Crew and cast lived in a quarantine bubble and took over the entire Hilton Lake Las Vegas Resort for a little over a month. But who is filming now? Where is the cast filming? And when will new episodes air? Keep reading to find out what we know.
Is Snooki filming with her 'Jersey Shore: Family Vacation' cast members now?
Over a year ago, Snooki announced that she was exiting from Jersey Shore: Family Vacation after the fiasco at Angelina's wedding. In an interview with People a few months after deciding to leave the show, she talked more about her decision. She said, "I needed to move. It's just not for me anymore. Drama has never been my thing. Especially now, I don't want to leave my kids and not see them for days on end to do that."
Article continues below advertisement
She went on to say, "I want to leave and have a good time with my friends and roomies and then come home and be a mom. So this season was very stressful, and I just wasn't having fun. I want to do something that's more uplifting in my life." Well, fans will be happy to know that it appears that Snooki may be planning a return! As reported by TMZ, Snooki was spotted filming with her former costar Angelina at a restaurant in Florham Park, N.J., last week.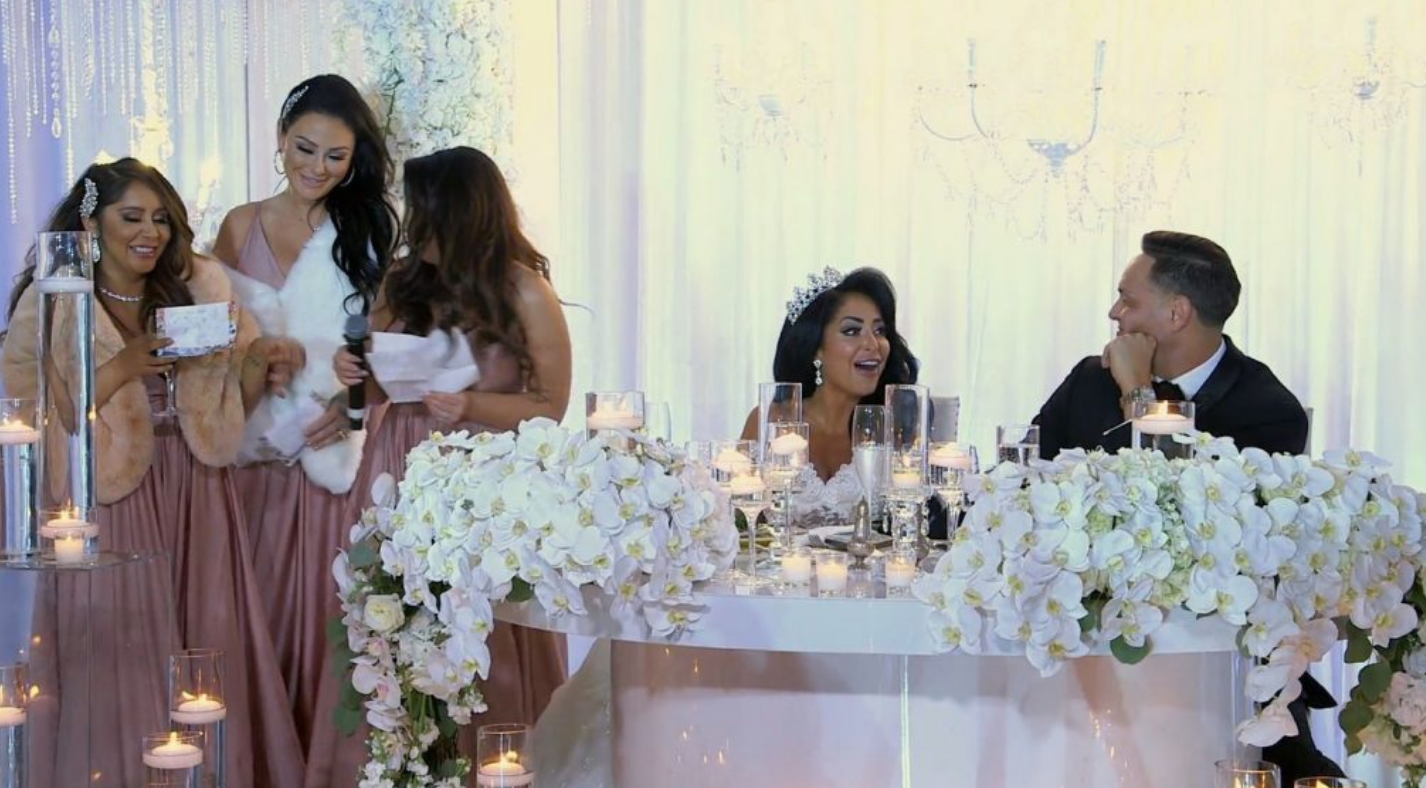 Article continues below advertisement
It will be interesting to see if she's back for good and rejoining the cast for filming, or if it was just a guest appearance. Aren't you dying to know what Snooki and Angelina were talking about during filming? We are!
Where is the cast of 'Jersey Shore: Family Vacation' filming?
It appears that Mike, aka "The Situation," Pauly D, Vinny, and other members of the hit reality show Jersey Shore: Family Vacation have made their way to Pennsylvania to film the second half of Season 4. Lauren, the Situation's wife, shared photos recently on social media, and internet spies used her since-deleted snapshots to determine that the cast and crew are filming at the Woodloch Resort located in Hawley, Pa.
When contacted about the photos, a representative from the resort spoke with Page Six.
Article continues below advertisement
They said, "We respect the privacy of all of our guests and have no comment at this time." The family resort in the Poconos spans more than 1,000 acres, and the hotel can accommodate over 900 guests. That's plenty of room for the crew and their family members to spread out and social distance. Nikki Hall, Pauly D's girlfriend, also posted a photo to her social media of her in front of a fireplace, and according to TMZ, both of their photos look like other photos from inside the resort.
We don't know how long the filming of Jersey Shore: Family Vacation has been going on or when production is set to wrap. Hopefully soon the dates will be released when the new episodes of Season 4 will air on MTV. We definitely will let you know when it does!