Jersey Shore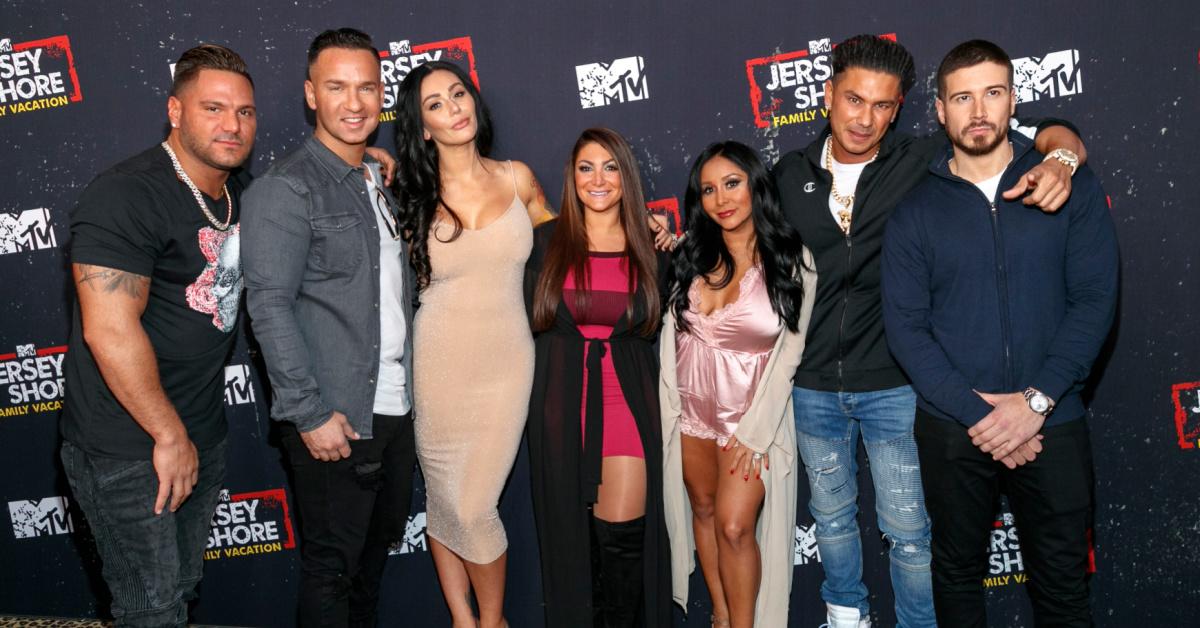 In 2009, we all became low-key obsessed with the characters of Jersey Shore. They gave us GTL (that's Gym, Tan, Laundry for those not in-the-know) and showed the world that actually, there's no such thing as too much partying. The original series ended in 2012 but was (thankfully) revived as Jersey Shore: Family Vacation in 2018 and we are honestly living for the drama.
Meet the Jersey Shore Cast:
Where is Jersey Shore filmed?
So, it probably won't surprise you to learn that Jersey Shore was filmed on the Jersey Shore. As for the specific location, the original Jersey Shore house is located in Seaside Heights (and yes, you and your friends can rent it and live out your very own dramas inspired by the show). Season 2 of the original series was shot in South Beach, Fla., and Season 4 took place in Florence, Italy.
Jersey Shore: Family Vacation has been filmed in several different locations, including Miami, Las Vegas, Los Angeles, New Orleans, various places in New Jersey and New York, and Washington, D.C.
Is Jersey Shore scripted?
This is always the million-dollar question when it comes to reality TV shows, right? Since the show first came on the air, audiences have wanted to know: Is Jersey Shore scripted? As it turns out, the show was not scripted, but that doesn't mean it was 100 percent real, either. Apparently, the editors of the show sometimes got rather creative when it came to cutting together the stories, to the point where some cast members didn't even understand what was happening during an episode despite being directly involved.
"Nothing made sense to us because we know what exactly happened," Snooki said about Jersey Shore: Family Vacation during a 2018 interview. She also clarified on Twitter: "We aren't scripted. But what does happen is the editing and how it comes off. That is not [in] our control."
Why did Snooki quit Jersey Shore?
In the Season 3 finale of Jersey Shore: Family Vacation, Snooki (along with JWoww and Deena) gave a speech at Angelina Pivarnick's wedding that appeared to mark the beginning of the end. Angelina and her guests found the toast to be inappropriate, and it seems to have led to a rift between the friends that is still affecting them to this day. "It's the wrong f--king place. It's the wrong time," Angelina said. "You don't do this at somebody's wedding."
After several confrontations, Snooki had finally had enough. "I'm quitting, I think," she said. "I think this is it. This is not fun." She didn't appear in the first half of Jersey Shore: Family Vacation Season 4, but fans of Snooki need not despair! There are rumors that she may be back for the second half after she was spotted filming back on the shore… but she might not stick around forever.
Back in Dec. 2019, Snooki admitted during an episode of her podcast that she kind of has a habit of quitting the show. "I just can't do it anymore," she said. "Like, literally, leaving my kids to film it is really, really hard on me... I try and quit every single day. The poor producers are like, 'Dude, are you going to quit this time?' I quit every single time we film because I just hate being away from the kids."
Latest Jersey Shore News and Updates